Skip to Content
A Pi Day Chocolate Brownie Fudge Pie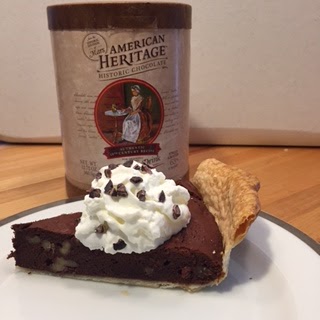 Today is March 14th, 3.14, Or Pi Day! Did you know that Albert Einstein was born on this day in 1879?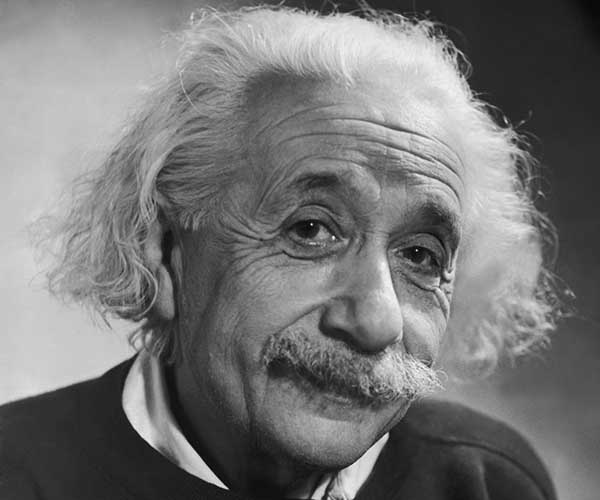 Perhaps he preferred pi rather than cake on his birthday.
In celebration of Pi Day, we have for you an American Heritage Chocolate Brownie Fudge Pie. Who doesn't love a day devoted to Pie!
Chocolate Fudge Brownie Pie
Servings: 8-10
Preparation time: 20 minutes
Cooling time: 1-3 hours
Equipment
Electric Mixer and Mixing Bowl
Small Mixing Bowl
Small sauce pan
8 or 9″ pie plate
1 premade pie crust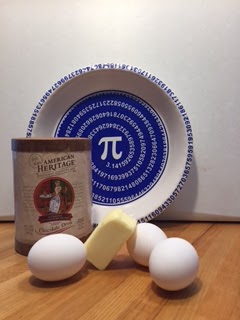 Ingredients
¼ cup butter (1/2 stick)
¼ cup brown sugar
3 large eggs
2 teaspoons vanilla extract
1 teaspoon coffee extract
½ teaspoon salt
¼ cup all-purpose flour
½ cup chopped walnuts
1 unbaked pie crust (we used Pillsbury pre-made pie crust)
Directions
Preheat oven to 375 degrees.
Melt chocolate and butter in a small sauce pan over medium heat. Stir occasionally so the chocolate doesn't burn to the bottom of the pan. Set aside to cool.
Beat the brown sugar and eggs together with an electric mixer at a high speed for 2 minutes until pale yellow and frothy.
Stir in chocolate mixture to sugar and eggs by hand until thoroughly mixed.
Add coffee and vanilla extract and beat at a low speed for 30 seconds.
In a small bowl, stir flour and walnuts together.
Transfer the walnuts to the chocolate mixture and mix by hand for a few second until just mixed.
Pour the filling into an unbaked pie crust.
Bake 25 minutes or until top has formed a firm crust, and the filling is more like fudge than cake.
Remove from oven and cool on a rack for 1 to 3.1415926535 hours.
Enjoy, or cover and refrigerate leftovers (Our special Brown Fudge Pi Day Pie tastes best served at room temperature or cold, but who can wait!)
Happy Pi Day!
To order the American Heritage Chocolate Drink and other American Heritage products shop on-line at The Old North Church Gift Shop at http://old-north-church-gift-shop.myshopify.com/