Skip to Content
An Old North Guide to Revolutionary War Films & Shows
Can't get enough of Revolutionary​​ War history, but not feeling up to settling down with an academic tome or scholarly volume? Well, never fear, for we've compiled a list of Revolutionary War-era movies and television shows just for you! Now, grab your popcorn, relax and unwind with some Revolutionary War-era history on your screen!
Note, this is not an exhaustive list of movies and television shows set during the Revolutionary War, just a few of our staff favorites! If we've missed any of your favorites, leave us a comment down below so that we can check it out for ourselves!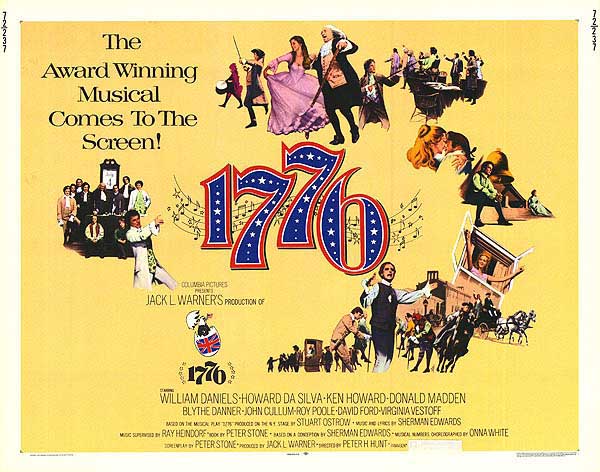 1776 (1972)
Before there was the 2015 hit Broadway musical Hamilton, there was 1776, the 1969 Broadway musical about the signing of the Declaration of Independence. In 1972, the musical was turned into a film, with many of the stage actors reprising their roles for the silver screen. Some of the dialogue spoken (and sung!) in this film was directly taken from first-hand accounts. The film looks a bit dated to modern viewers, but if you're looking for a musical take on the summer of 1776 and how independence was declared, you can't go wrong with a viewing of 1776.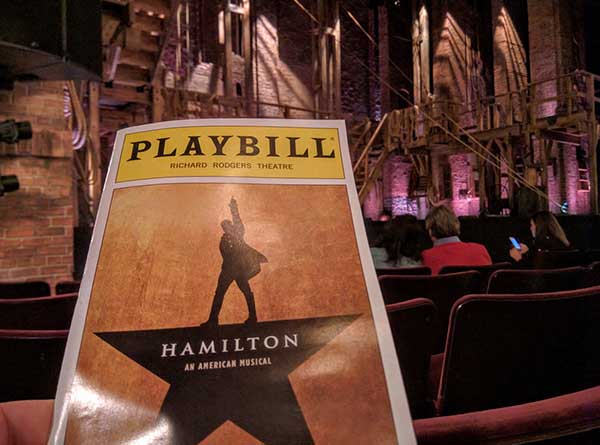 Hamilton (2015)
We're cheating just a little bit here – Hamilton has yet to be released as a film, and is still being performed live in theaters around the United States (including here in Boston, this September through November). But if you can't get yourself to a live performance of Hamilton, you can still settle down at home and listen to the 2015 album recording of the original Broadway cast. This innovative musical takes a fresh look at the life of Alexander Hamilton, "the ten-dollar Founding Father without a father [who] got a lot farther by working a lot harder." A must-listen if you enjoy Broadway musicals, rap music, and fresh, lyrical takes on the founding of our nation. Better yet, catch it live if you can! If you find yourself unable to shake Hamilton's story after giving the music a listen, try picking up Ron Chernow's massive Alexander Hamilton biography – it's a doorstopper of a book, and formed the basis of the musical.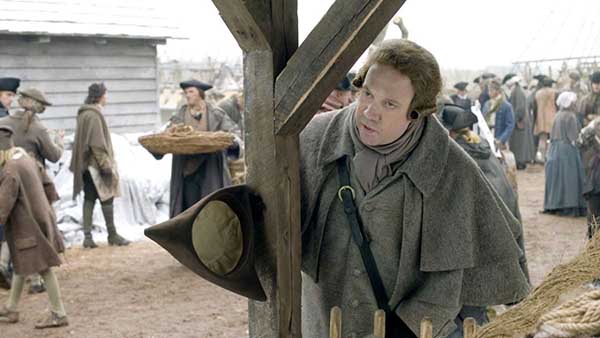 John Adams ( 2008 HBO miniseries)
This masterful 7-part miniseries from HBO is adapted from David McCullough's John Adams biography (which is in itself well worth a read). HBO brings its trademark grit to John Adams, and each immersive episode will make you feel as if you are truly living in the colonial era. And fans of Abigail Adams, rejoice, as this colonial leading lady is given her fair share of screen time despite the name of the show. This thorough miniseries begins with the Boston Massacre and continues through the rest of John Adams's long and storied career, with episodes focusing on Adams's travels and time in Europe alongside Benjamin Franklin, his vice-presidency, his presidency, and the first, defining years of our nation.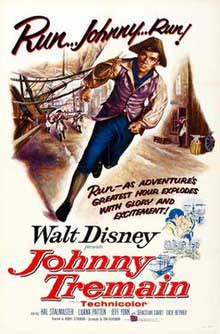 Johnny Tremain (1957)
In 1943, the historian and author Esther Forbes released a children's novel called Johnny Tremain, an action-packed work exploring Boston in the early days of the American Revolution from the point of view of a young teenager. In 1957, Disney brought the beloved children's novel to life in a two-part, made-for-TV movie. Johnny Tremain remains a classroom favorite, and many American schoolchildren have been introduced to this all-American classic in class. This is a good choice if you don't mind a dated but kid-friendly take on the American Revolution, or if you'd like a nostalgic look back to your own days in elementary school.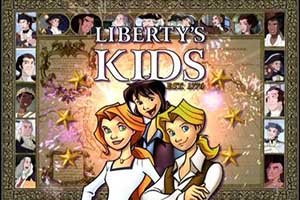 Liberty's Kids (2002-2003)
Next up on our list of recommendations is more kid-friendly fare: the PBS show Liberty's Kids, which ran for one season but packs in 40 30-minute long episodes covering the years between the Boston Tea Party to the ratification of the United States Constitution. Each episode features a different historical character, with figures such as Phillis Wheatley, Thomas Paine, and yes, Paul Revere, appearing in each episode. This was a show created for young children in mind, and is perfect for the young historian or Revolutionary War buff in your life!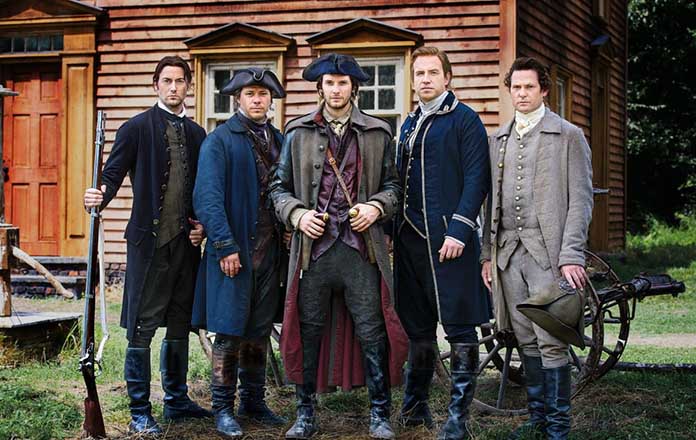 Sons of Liberty (2015)
Sons of Liberty is a 3-part miniseries from the History channel that takes a few, well, liberties with history, but is in the end an entertaining way to spend a few evenings. This is a show best taken with a few grains of salt, but it's a visually pleasing show (with visually pleasing actors in the roles of famously not-so-visually pleasing men – such as Sam Adams). Best watched with a few draughts of ale, to get in the real spirit of things.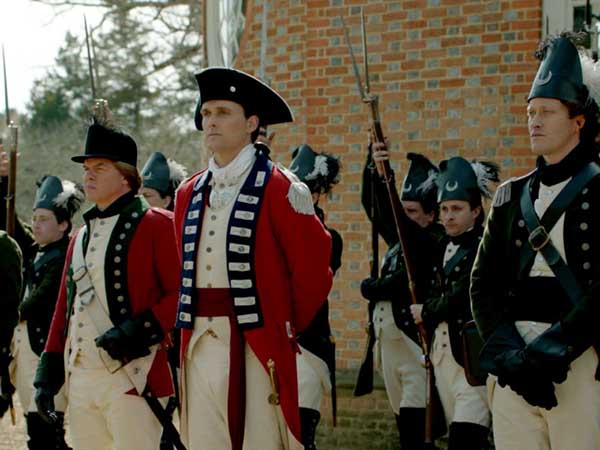 Turn (2014-2017)
This AMC television show ran for four seasons and is based on the book Washington's Spies: The Story of America's First Spy Ring by Alexander Rose. This show takes a more nuanced look at the motivations of some of the spies who worked on behalf of the colonies during the Revolutionary War. Turn also gives a lot of weight to how difficult it was for some colonial Americans to side with the Loyalists or the Patriots. If you can't get enough of Turn, try reading through Turn to a Historian, a blog dedicated to teasing out the nitty-gritty details of historical accuracy and providing background information for the show!
What do you think of our choices? Did we miss any of your favorite Revolutionary War-era movies or shows? Did you find a new favorite from our list? Let us know!