Skip to Content
Hidden Gems of the North End
There's no argument that around every corner of the North End in Boston, there is history, culture—and of course—amazing cuisine. With the Freedom Trail weaving through the narrow streets, pastry shops dealing out cannoli after cannoli, and waterfront views that can't be beat, it's no wonder that hundreds of thousands of people visit our small neighborhood every year (Old North alone has had over 160k visitors since June 2018). But what's found off the beaten path may be just as intriguing as the iconic landmarks we've come to know and love. Here's our list of the Top 5 Hidden Gems of the North End.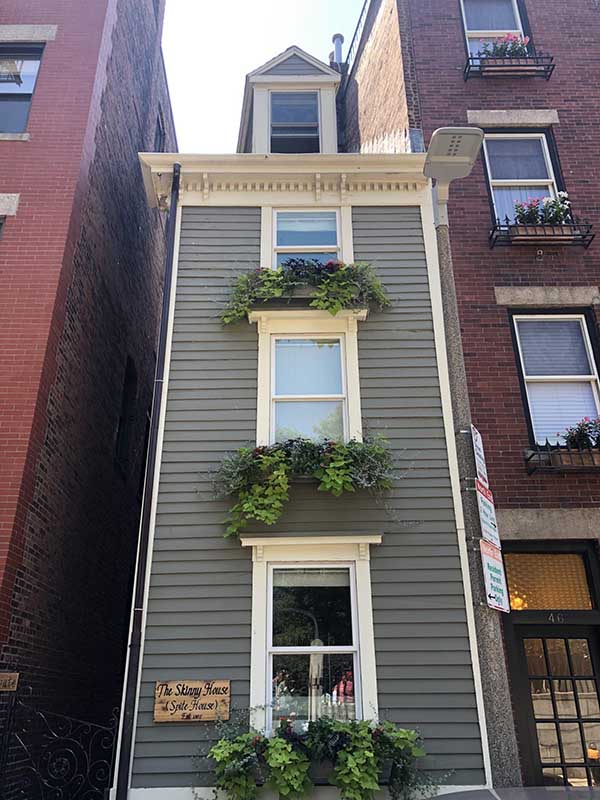 If you're strolling the Freedom Trail, make sure to take a moment just past Old North and Copp's Hill to appreciate the legendary "Skinny House" at 44 Hull Street. It's known as the narrowest house in Boston and one of many iconic "spite houses" built across the U.S.
Local legend says a larger plot of land was left to two brothers after their father's passing. While one brother was serving in the military, the other used the majority of their shared plot to build a home for himself, leaving only a sliver of land to the soldier upon his return. As retaliation, he then built a house on that 274 square ft. plot, blocking all sunlight and ruining the views from his brother's residence.
And you thought you didn't get along with your siblings…..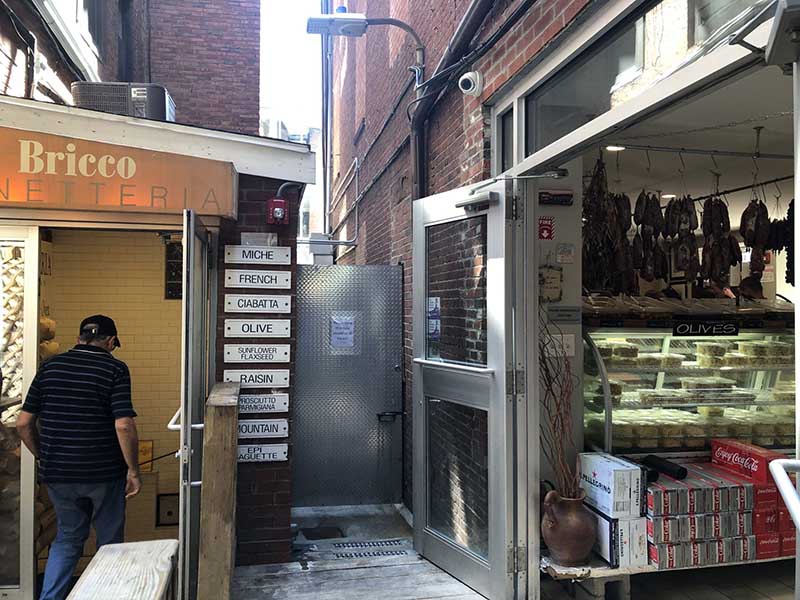 Bricco Salumeria & Panetteria – 11 Board Alley
Escape the hustle and bustle of Hanover Street and make your way down this hidden alleyway of wonders. At 11 Board Alley, to the left is the bakery, where you can buy your favorite loaf to bring home. On the right, get a sandwich to go, or shop their selection of homemade pasta and other Italian goods. Our favorite? The fresh gnocchi!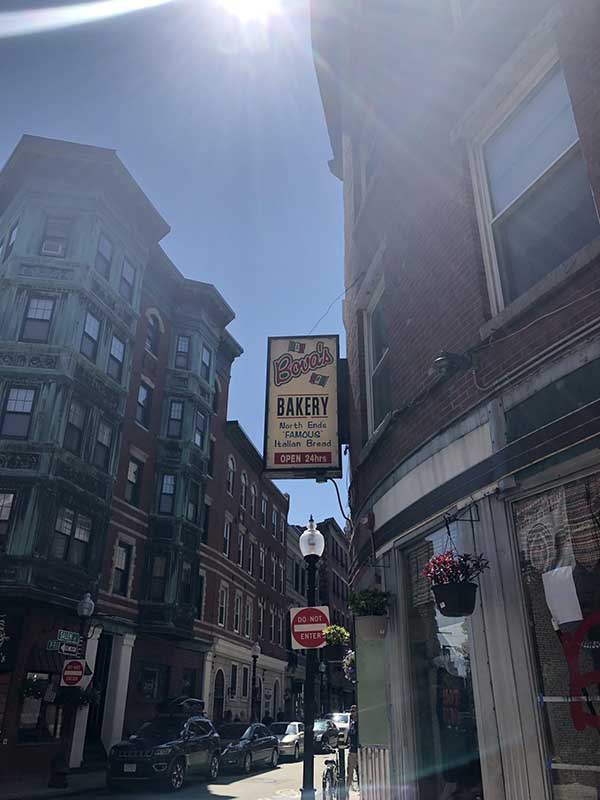 With so many pastry shops around our small part of the city, it's hard to decide which place is the best for your situation. Do you choose a tourist staple like Mike's or Modern? Maybe. But what if you're looking for a sweet treat in the middle of the night? Bova's is open 24/7 all year round, with their corner shop filled to the brim with mega-affordable desserts, bakery goods, homemade meals to go, and sandwiches/pizza/calzones on rotation throughout the day. A few of our favorite finds include the chocolate brick cake, the cookie monster whoopie pie, and the classic French baguette.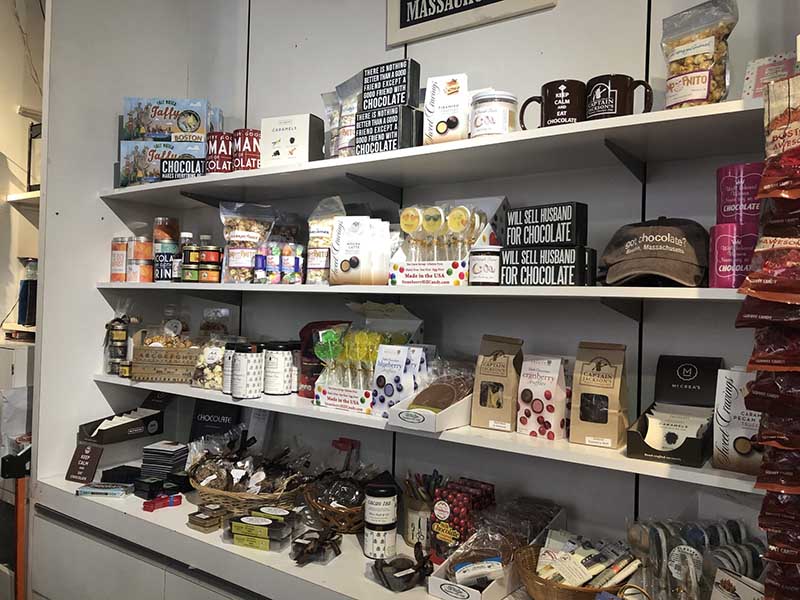 The Gift Shop at Old North – 193 Salem St.
Making our way back a "little" closer to home, the gift shop here at Old North is truly like no other. #HumbleBrag Whether you're looking for colonial tchotchkes, witty t-shirts, or some wicked cool Boston souvenirs, you're sure to find everything you need (and maybe more.) Pro-tip: grab your very own Captain Jackson's or American Heritage goodies after viewing our historic chocolate exhibit next door!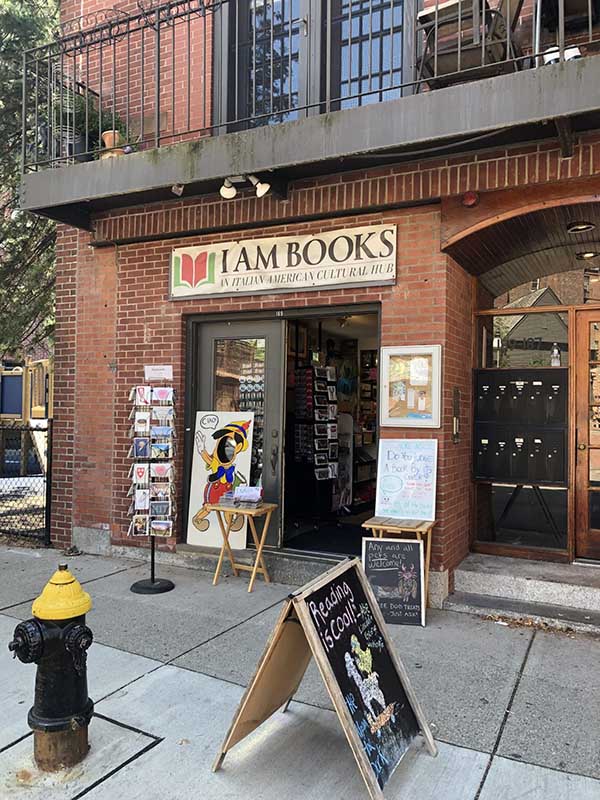 You've heard the North End called "Little Italy" before, right? At I AM Books, it couldn't be more fitting. This independent bookstore across from the Paul Revere House is bursting with charm and a sense of community. For anyone that's interested in diving into the world of Italian/Italian-American heritage, literature, history, art, and so much more, need not search further.
___
What are your favorite spots in the North End? Did we miss any? Let us know in the comments below!