Skip to Content
How To Be a 21st Century Colonial Bostonian
by Chloe Lin
Have you ever wanted to experience a day in the life of an 18th-century Bostonian?
We've got you covered! Read on to discover how you can spend the day in Boston living like a colonial American in the 21st century.
Morning:
Experience Colonial Life at Sea
Start off your morning at the Charlestown Navy Yard, established in the year 1800. Boston gained prominence in the colonial era as an important center of trade, and its harbor has always been a hub of activity, with ships bringing in sugar and molasses from the Caribbean, tea from China, and enslaved men and women from West Africa.
You can get a glimpse of what Boston's wharves would have looked like by paying a visit to the USS Constitution, which first launched into Boston Harbor in 1797. You can take a tour of the ship itself, or stop by the USS Constitution Museum, where you can find exhibits allowing you to try your hand at sleeping in a hammock and living the life of a sailor. Once you've had your fill of wooden masts and sails, stop by the USS Constitution's much younger neighbor, the USS Cassin Young, a World War II-era destroyer open to visitors from May to December.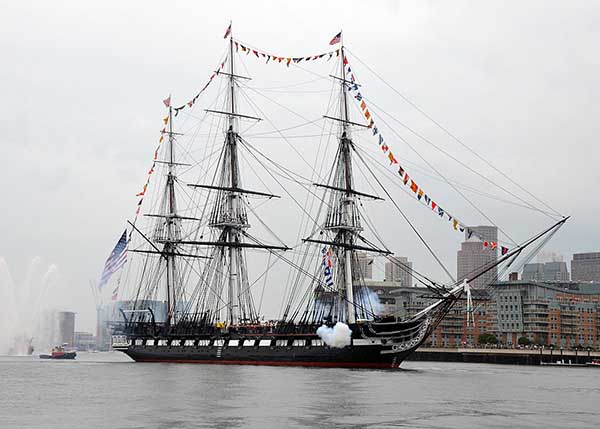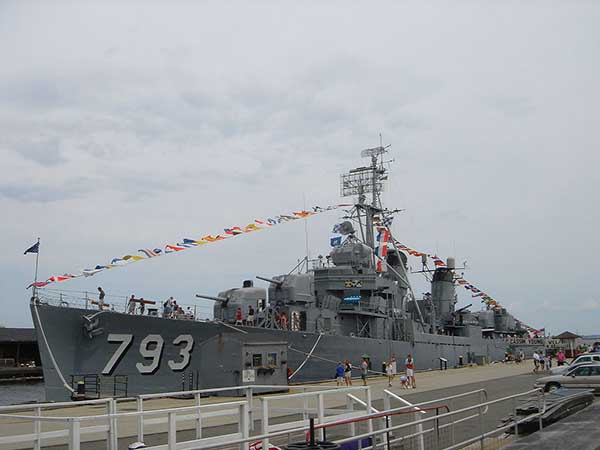 Drink Colonial Chocolate
If all that sea-faring has tuckered you out, make your way across the Charlestown Bridge into the North End, where you can get a boost of energy from Captain Jackson's Historic Chocolate Shop, which serves samples of colonial sipping chocolate, made with the same spices favored by colonial Americans! If you prefer modern eating chocolate, don't worry, Captain Jackson's also sells chocolate bars and more contemporary candies! Chocolate was popular amongst colonial men and women as a source of quick energy for soldiers, a fashionable drink for entertaining visitors, or, a nightcap when served with liquor. Some things just don't change over the centuries, and love for chocolate is one of them!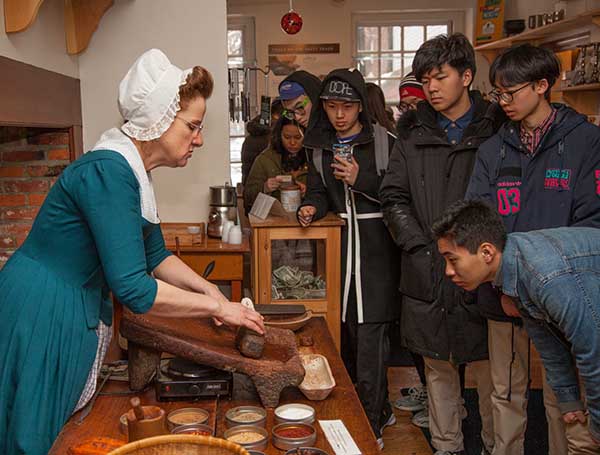 Discover Daily Colonial Life
With your spirits revived by some old-fashioned chocolate, head down to the Paul Revere House. The famous patriot's old family dwelling is actually Boston's oldest building, and it gives visitors a unique look into the everyday life of colonial Americans! See the first-floor hall, restored to its original appearance from its original 17th-century owner, Robert Hall, and see the second story level furnished with goods from the period and items owned by the Revere family. Guides are on hand to answer your questions about everyday life for a family like the Reveres.
Afternoon:
Attire Yourself like a Colonial American
By now, you might be feeling like your modern clothing isn't doing justice to the accessories of day-to-day colonial living. If don't think your Red Sox cap is living up to its colonial potential, or if you've been scandalously bare-headed up to now, it's time to stop by Salmagundi for Ladies and Gents, a five-minute jaunt away from the Paul Revere House. Salmagundi has a dazzling array of hats for every occasion, and you'll be able to find a modern-day take on the tricorns and bonnets of centuries past! The attentive staff is on hand to help you find the perfect fit and style for you from the (literally) thousands of hats on display.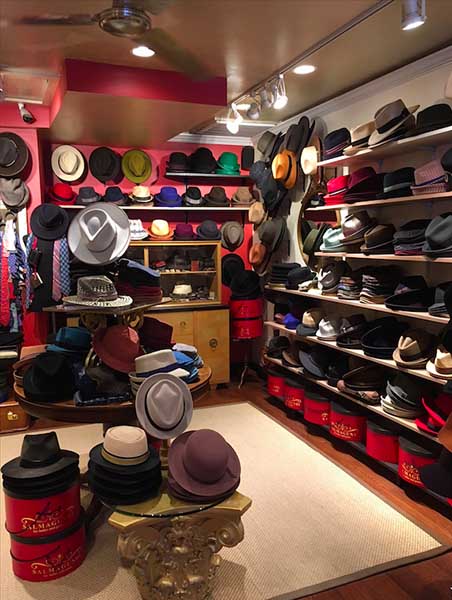 Dine like a Colonial American
Have you worked up a proper appetite yet? A colonial American might have stepped into a tavern-like the Warren Tavern, the Bell in Hand, or Ye Old Union Oyster House, but if you'd like a more 21st-century spin, why not hop to one of the North End's many seafood restaurants for a taste of colonial meal mainstays like lobster, oysters, and the classic New England clam chowder? Colonial Bostonians, living by the water, would have been accustomed to eating quite a bit of seafood – lobster was so plentiful and cheap that many colonial Americans would be shocked at how valued it is today! Right next door to Salmagundi's hat shop you'll find the ever-popular Neptune's Oyster seafood restaurant. If the lines at Neptune's Oyster are too long, dip into Pauli's sandwich shop next door, where you can pick up a classic lobster roll.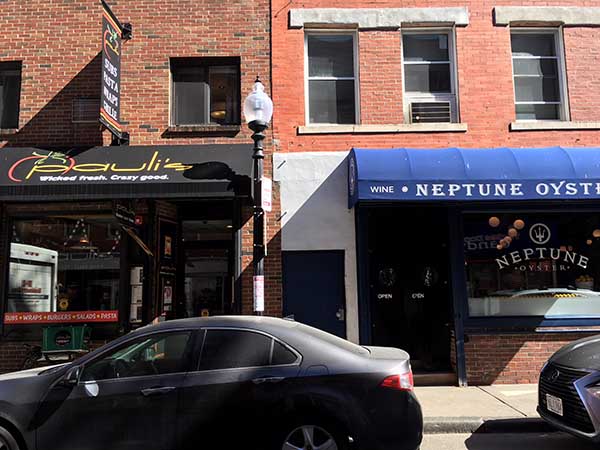 Enjoy a Beer like a Colonial American
You're probably stuffed from all that great seafood, but we hope you've left some space for a one really important part of the colonial American experience: beer. Colonial Americans drank impressive amounts of beer on a regular basis – but can you blame them for doing so at a time when water wasn't always sanitary? Even some of our Founding Fathers were in on the business! For example, Sam Adams and his family were in the business of making malt. You can relieve this particular aspect of the colonial American experience and educate yourself on modern beer-making by taking a tour (and sampling the goods) at the Sam Adams Brewery!
"Sam Adams Brewery Tour" by "ep_jhu" is licensed under CC BY 2.0
Late Afternoon & Evening:
See Colonial American Works of Art
If you're feeling like you've learned a lot already, well, there's always more to see and experience! Colonial Bostonians with money to spare would often memorialize their families and themselves with commissioned portraits. Check out what the Founding Fathers and colonial patriots really looked like by paying a visit to the Revolutionary Boston and New Nation Galleries at the Museum of Fine Arts. See silverware worked by Paul Revere himself, and don't miss out on other pieces of arts and crafts created by Bostonians. The museum is open late Wednesday, through Friday, and admission is pay-as-you-will every Wednesday past 4 pm.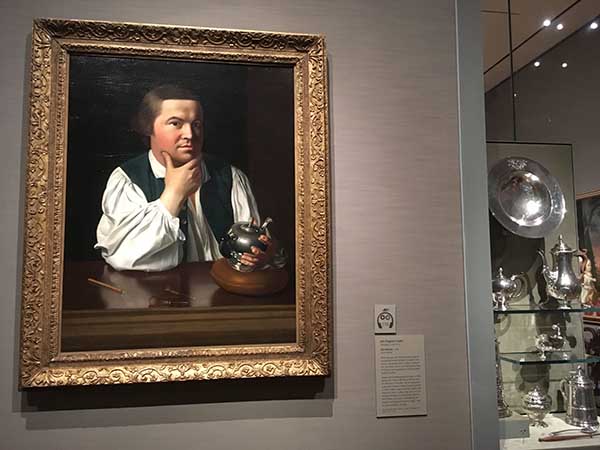 Entertain Yourself like a Colonial American
After feasting your eyes with fine art and furnishings from the Museum of Fine Arts, it might be time to unwind and relax a little. Colonial Americans loved playing early board games like "The Royall and Most Pleasant Game of the Goose," as well as card and dice games. If you'd like to recreate these colonial pastimes, head on over to a contemporary board game cafe, like Knight Moves Cafe, where you can access a wide range of contemporary board games and end your evening just like the colonial Americans of yore.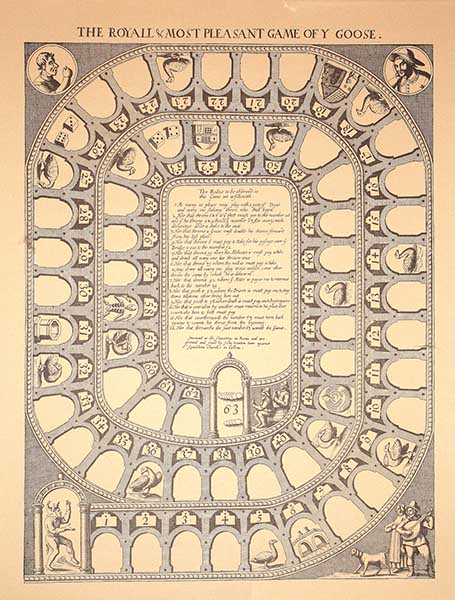 Thanks for going on this modernized tour of colonial American life with us!