Skip to Content
Independence Day: Should We Be Celebrating the "Second of July?"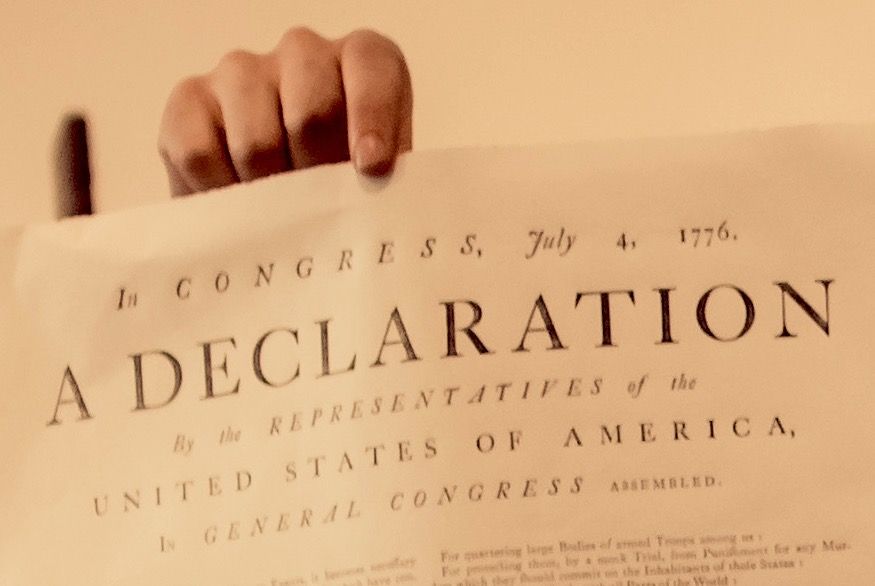 Writing to his wife Abigail in 1776, John Adams was convinced that Independence would—and should—be celebrated with a great anniversary festival, with "pomp and parade, with shows, games, sports, guns, bells, bonfires, and illuminations, from one end of this continent to the other, from this time forward, forevermore."
Writing to his wife Abigail in 1776, John Adams was convinced that Independence would—and should—be celebrated with a great anniversary festival, with "pomp and parade, with shows, games, sports, guns, bells, bonfires, and illuminations, from one end of this continent to the other, from this time forward, forevermore."
About all of that, John Adams was right. The only error of his prediction was that he expected such celebrations to take place on July 2nd. Adams' expectation was based on the date that a resolution for independence was passed: July 2, 1776. So why don't we celebrate on the second, the actual anniversary of the moment of independence?
The short answer: Paper Communication. While many people listened to public readings of the Declaration of Independence, including Washington's troops, the pages from which it was read all included, right at the top, "In Congress, July 4, 1776." This was the date on which the Declaration of Independence was adopted.
The long answer: Historical Contingency. Nothing is inevitable, and Americans could have decided to celebrate on the 2nd. The choice was largely made in July of 1777 when the cities of Boston and Philadelphia celebrated on the 4th. This was probably because of their familiarity with the date associated with the Declaration of Independence, but think about how we make these kinds of choices: what is the weather like? What day of the week is more convenient? When is the guest of honor available?
Here in Boston, the day of July 4th, 1777 began when ships in the harbor and the cannon on Fort Hill fired a grand salute, announcing the dawn. From the balcony of the statehouse, Governor John Hancock proposed 13 toasts, one for each state, as cannons fired in the street below. The local militias and Colonel Croft's artillery company joined in the celebrations, illuminating the common. Already, John Adams' predictions were coming true—just not on the day he had originally anticipated. There were many individuals involved in making those 1777 celebrations happen. Together, they made the choice to celebrate on the 4th of July, as did individuals in Philadelphia and other cities. All of their choices created a momentum that has never really been lost—as they say, don't fix what isn't broken!
We Bostonians still like to celebrate, and with a whole week of Harborfest, there is no shortage of activity, ceremony, or excitement. Check out the special programs and events happening here at Old North!