Skip to Content
Louis Rocco—July Employee of the Month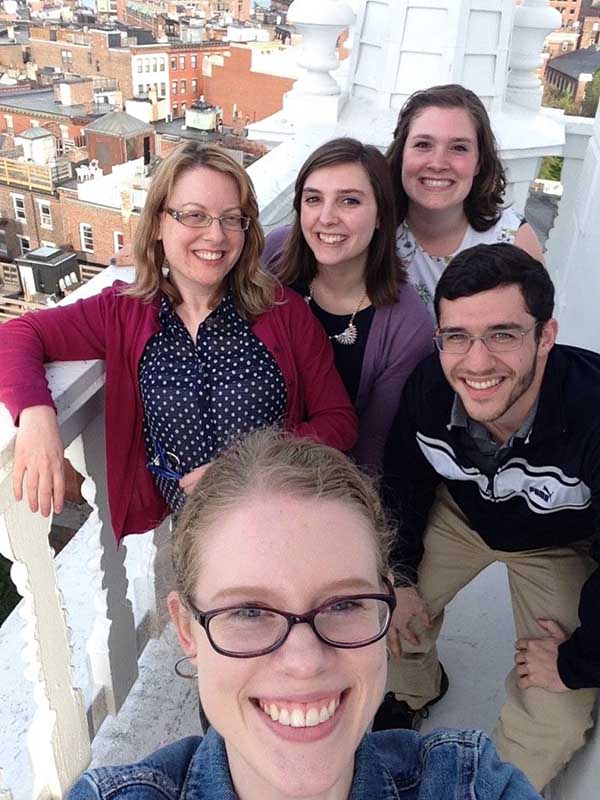 This seasonal award is presented to an hourly Old North Foundation employee who exemplifies the highest staff standards and sets the bar in the following criteria
This seasonal award is presented to an hourly Old North Foundation employee who exemplifies the highest staff standards and sets the bar in the following criteria:
desire and ability to go above and beyond his/her job description
interaction and level of engagement with our visitors
customer service skills
general positive and upbeat attitude day in and day out
ability to be an ambassador for Old North
teamwork skills
We are pleased to announce Louis Rocco, Old North Church educator, as the July Employee of the Month. Lou's extensive knowledge and enthusiasm for the history of Old North Church has made him a favorite of visitors and staff alike. Lou is always quick to answer questions and is a fantastic storyteller—he always gets rave reviews of his lectures and Behind-the-Scenes Tour!
His coworkers praise his sense of humor and ability to make every moment into an anecdote worth sharing, adding:
"Lou is good to work with because he is one of those people where if you see that Lou is on the schedule with you, you're like, alright, the day is going to go well. He knows how to really talk to visitors and work with the public, but also he's good at knowing what the constraints of our team and our day are. He makes sure everything runs smoothly."
Pictured: Lou (on the right) and some of his fellow Old North Educators climbing the steeple