Skip to Content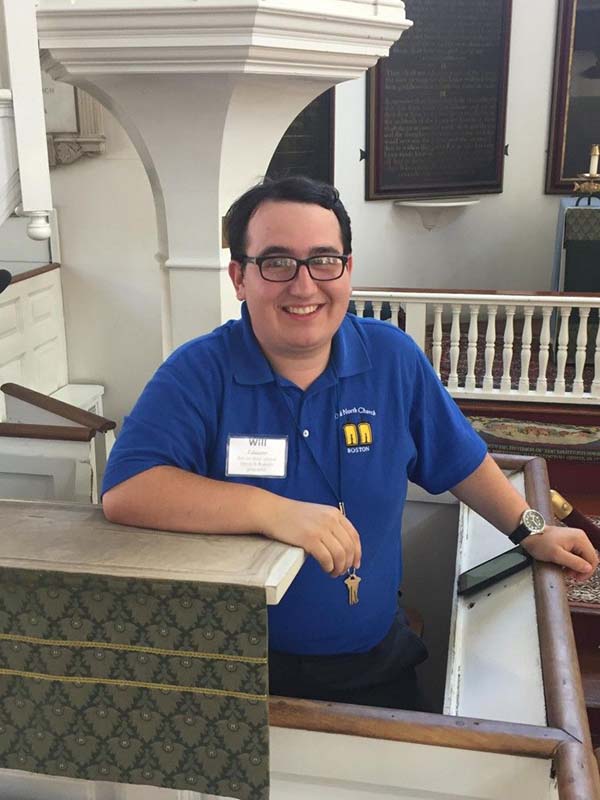 We are pleased to announce the promotion of Will Stilwell to Lead Educator.
The Lead Educator serves the Old North Foundation as the immediate supervisor and mentor of the education team, and as liaison between the educators and me and Tim. This person assists with strengthening, enhancing, and improving the educational and interpretive programs of the Old North Church, including the constant mentoring of educators and continuous assessments of the visitor experience. The Lead Educator serves as a shining example in the field of museum education and sets the bar for the rest of the education team.
Will immediately begins in his new position as he enters his third season with us. He will be working on the floor in his new capacity on Thursdays, Fridays, and Saturdays. Be sure to stop by to take one of our daily tours with Will. We are delighted to retain such a dedicated, flexible, passionate person for yet another season and one who is at the beginning of a very promising museum career. You will also find Will giving tours at Fenway Park and being name-dropped in Trip Advisor reviews of Old North.
We look forward to a positive, productive 2017 season with Will and all our educators!