Skip to Content
Old North Announces Its 2018 Public Programs
Old North is proud to present our 2018 line-up of public programming, events, and lectures. In recognition of 2018 being the 250th anniversary of the landing of British troops in Boston, this year's programming focuses on the concept of occupation. Occupation is a word that heavily relies on its context. We break it down into three definitions – occupying space, occupying a job, and occupying a foreign land – and invite you to participate in our ongoing investigation. Old North itself occupies a crossroads of many topics and issues, historic and contemporary!
Scroll down to see details and registration information for all of our programs this year.
[oc·cu·pa·tion (äkyəˈpāSH(ə)n/): the action or fact of living in a place]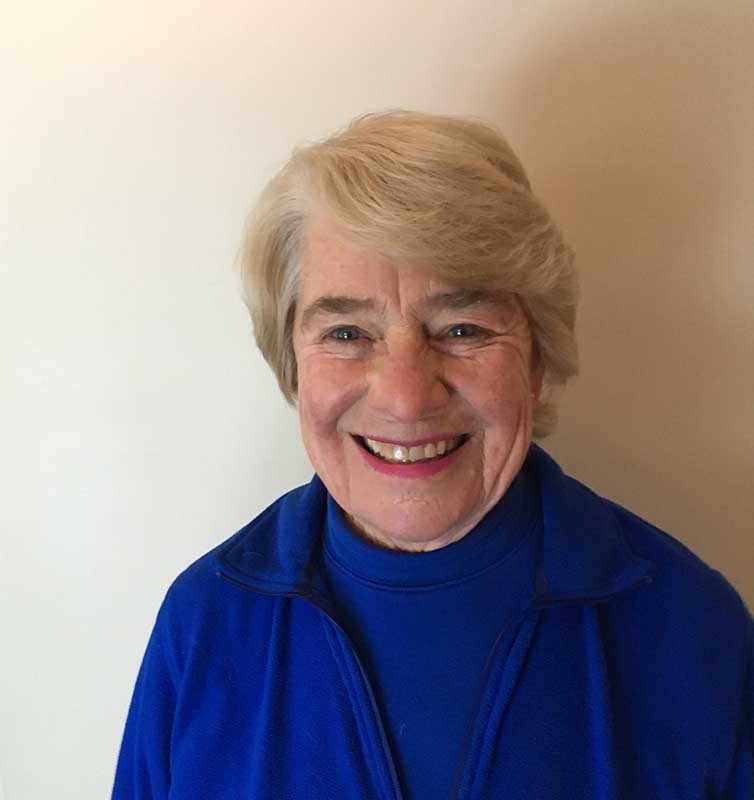 Monday, March 26 @ 6:00-7:30 pm
Old North Speaker Series
The Changing Shape of Boston: from "One if by land, and two if by sea" to the Present
Speaker: Nancy Seasholes
Co-sponsored by the Leventhal Map Center
Register here
Did you know that Boston was once a small peninsula? How did the fact that Boston was located on a peninsula affect the choices made by both the British and the Patriots on April 18, 1775? What happened to that small peninsula afterwards to transform it into the Boston of today? This talk will explore the changes in Boston's topography from the time of the Revolutionary War to the present.
Nancy S. Seasholes is a historian and historical archaeologist. Her area of expertise is all the filling that's been done to create the land on which Boston is located. She is the author of Gaining Ground: A History of Landmaking in Boston (MIT 2003) and its companion book, Walking Tours of Boston's Made Land (MIT 2006). She's also the author of a chapter in Krieger and Cobb's Mapping Boston (MIT 1999). Nancy is an independent scholar and is currently directing a project to produce an historical atlas of Boston. Titled Atlas of Boston History: The Making of a City, it will be published by the University of Chicago Press in fall 2019.
—–—–—–
Saturday, March 17; Thursday, March 22; and Sunday, March 25 @ 2:00 pm
Special Walking Tours
Boston and its Changing Landscape
Purchase tickets
Join the Old North Foundation for a special walking tour examining the historic development of Boston's ever changing landscape. Trace the evolution of Boston's shoreline and its relationship to the history of the city. Consider contemporary developments like the Big Dig and their impact on modern day Boston. Starting at the Old State House, meander down State St. to the waterfront at Long Wharf and then continue down the Rose Kennedy Greenway to the North End. The tour will conclude at the Old North Church & Historic Site for a discussion of historic changes in the North End neighborhood and place Old North within the context of Boston's evolving landscape. This program is a fun and active opportunity for those interested in exploring the transformation of Boston's physical occupation of space.
The tour will run approximately 90 minutes in length and cover 1.5 miles on foot, so please dress accordingly.
[oc·cu·pa·tion (äkyəˈpāSH(ə)n/): a job or profession; a way to make a living]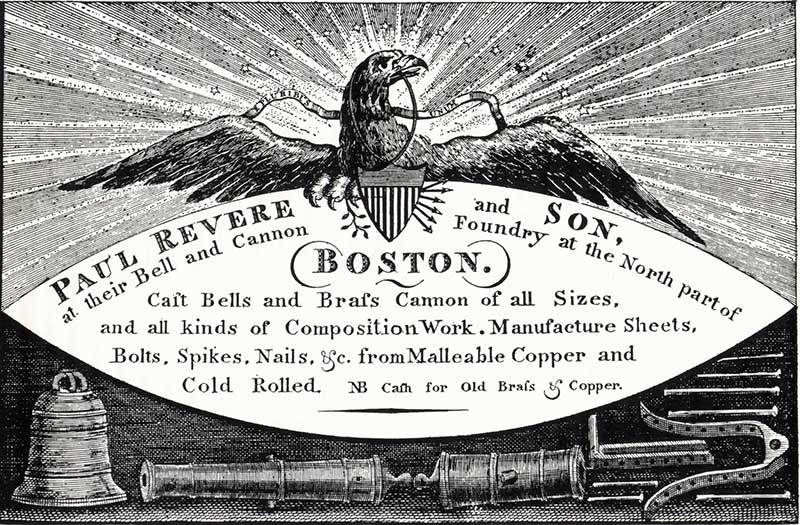 Wednesday, May 2 @ 6:30-8:00 pm
Old North Speaker Series
Lecture + Community Conversation
Work and Employment in Late 18th Century Boston
Speaker: Christopher Clark
Co-sponsored by the Benjamin Franklin Institute of Technology
Register here
Labor took many forms for Revolutionary-era Bostonians, who conducted work in many types of locations and under a variety of social arrangements. Occupations, levels of skill, and working conditions varied considerably. Men, women, and children, free and enslaved, conducted work in households and workshops, on wharves and slipways, in ropewalks and printing-shops. Join Professor Christopher Clark as he provides insights into the Atlantic world, the beginnings of the American Revolution, race and gender relations, and the origins of Boston's subsequent urban growth through the lens of laboring people.
After the lecture, please join us for a reception and Community Conversation with Professor Clark and Anthony Benoit, President of the Benjamin Franklin Institute of Technology, for an informal discussion on the parallels between training and apprenticeships in the 18th century and the career training and readiness of our young people today. Weigh in on the state of technology education today and the need for civically engaged students in our increasingly global society.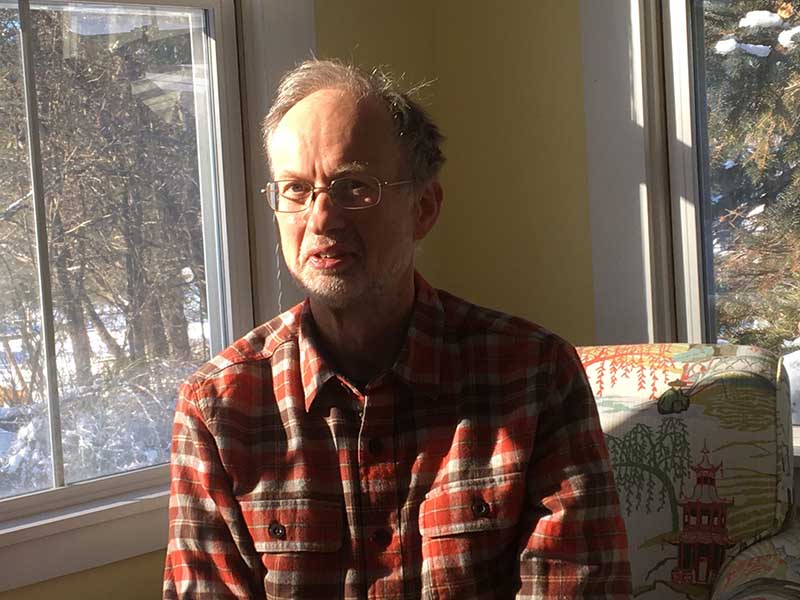 Christopher Clark, a social historian of Early America, is a professor of History at the University of Connecticut and currently Head of its History Department. His books include The Roots of Rural Capitalism: Western Massachusetts, 1780-1860, Social Change in America from the Revolution through the Civil War, and (with Nancy Hewitt and others) Who Built America? Working People and the Nation's History.
—–—–—–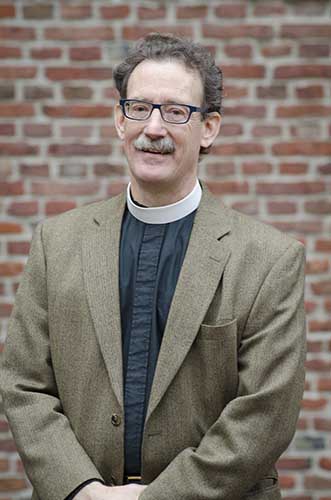 Wednesday, May 23 @ 6:30 – 8:00 pm
Old North Speaker Series
Occupational Hazards: 20 Years as Old North's Leader
Speaker: The Rev. Stephen T. Ayres
Co-sponsored by the Old North Congregation
Register here
The Vicar of the Old North Church has two occupations, as spiritual leader of a North End congregation and as director of one of the most famous historical sites in the nation. Have you ever thought about the occupational hazards involved in leading two distinct, but intertwined institutions? The Rev. Stephen Ayres is both the vicar of the Old North Church and the Executive Director of the Old North Foundation. Vicar Ayres has led thousands of worship services, preached over one thousand sermons, married nearly a hundred couples, baptized over a hundred babies, and presided over dozens of funerals. At the same time, Vicar Ayres has helped transform the Old North Church from a brief stop on the Freedom Trail into a respected and professional historic site that teaches history and civic values to hundreds of thousands of visitors every year.
Questions to be addressed in the lecture include: What is a vicar and what does that occupation entail? How do the values inherent in a spiritual calling impact the practice of managing a historic site? And, given the American tradition of separation of church and state, how can one person occupy a sacred and secular calling at the same time without going crazy or at least driving his spouse crazy?
Afterwards, please join us for an outdoor reception in the Washington Courtyard while hearing about Old North's upcoming projects.
The Rev. Stephen T. Ayres has served as Vicar of the Old North Church since 1997 and as Executive Director of the Old North Foundation since 2012. Vicar Ayres was ordained as an Episcopal priest in 1980 and has served parishes in Missouri, New York, and Massachusetts. He has an undergraduate degree in Comparative Religion from Hamilton College, an M.Div. from the Episcopal Divinity School, and an MA in Urban Policy from Tufts University. While at Old North, Vicar Ayres hosted the state wide prayer service after 9/11, gave the opening prayer at the Democratic National Convention in Boston in 2004, and gave the infamous tour of the church to Sarah Palin, after which she promptly flunked her history quiz. In the course of raising millions of dollars to preserve the Old North, Vicar Ayres led the effort to change federal preservation policy, enabling active historic houses of worship of all faiths to access federal preservation grants. He lives near the Bunker Hill Monument in Charlestown with his wife Lisa and son Matthew.
—–—–—–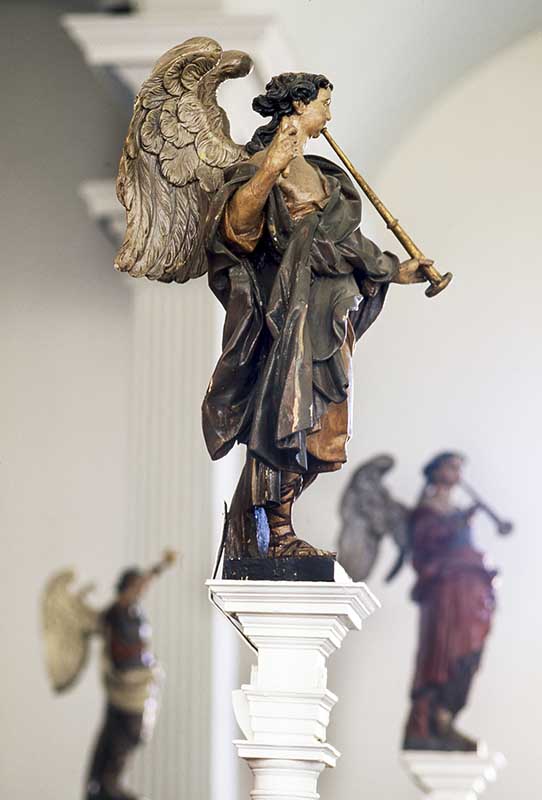 Various May dates: Tues. 5/15, Fri. 5/18, Tues. 5/22, Fri. 5/25, Sat. 5/26, Sun. 5/27 @ 6:00-7:00 pm
Special On-Site Tours
Celebrating Craftsmanship: Anglican Art & Architecture
Purchase tickets
Sharpen your observation skills and study the aesthetic components of the Old North Church while celebrating the craftsmanship involved in building and creating this national icon. Join us for a highly participatory experience examining the exterior and interior architecture as well as three fine art pieces inside the church, including 17th century wooden Baroque angels and an altar painting by John Ritto Penniman. Visit the second floor gallery of the church, see the organ up close, and stand on the altar while you consider the visual elements within the context of the 18th and 19th centuries and contemplate the labor and skill involved. There's always more than meets the eye!
Disclaimer: This tour requires climbing and descending one flight of steep, narrow stairs to the second floor gallery of the church.
—–—–—–
Tuesday, June 5 @ 6:30 – 8:30 pm
Panel & Progressive Event
Paul Revere: A Man of Many Occupations
Speakers: Patrick Leehey, Nan Wolverton, Rob Martello
Co-sponsored by the Paul Revere House
Register here
Today Paul Revere is a household name. He is heralded as the ultimate patriot, the blue-collar hero who rose above his station to serve as messenger of the Revolution, most famously on the night preceding the first battle of the War for Independence by arranging for the signal lanterns displayed in Old North Church. Most Americans attribute the same level of importance to him as to George Washington, Benjamin Franklin, and Thomas Jefferson. But how many know how multi-talented and complex Revere actually was? This one man personifies the transformation of the working world in America through his various occupations. These included silversmith, engraver, dentist, hardware merchant, bell and cannon founder, and sheet-copper manufacturer. Our panelists will discuss Revere as patriot, craftsman, metallurgist, and early American industrialist in order to place him in context with his colonial compatriots and to celebrate the 200 th anniversary of his death.

After the panel and discussion, join us for a short walk to the Paul Revere House for a reception in their new Visitor Center. Enjoy a glass of wine while you explore the new exhibit on Paul Revere's working life.
Patrick M. Leehey is Research Director at the Paul Revere House, where he has been on the professional staff for over thirty years. Pat attended the University of Massachusetts at Boston, where he received a B.A. in history, and Northeastern University, where he received an M.A. in history and a Certificate in Museum Studies. From 1986 to 1988, Pat served as co-curator of the award-winning exhibition Paul Revere — Artisan, Businessman and Patriot: The Man Behind the Myth, installed at the Museum of Our National Heritage in Lexington, Massachusetts in 1988-89. Leehey has written numerous articles and publications and has lectured widely on topics related to Paul Revere, the Colonial and Revolutionary War eras, and the history of Boston in the nineteenth and early twentieth centuries.
Dr. Robert Martello is a Professor of the History of Science and Technology and the Associate Dean for Curriculum and Academic Programs at Olin College. A graduate of MIT's program in the History and Social Study of Science and Technology, he is the author of Midnight Ride, Industrial Dawn: Paul Revere and the Growth of American Enterprise, a study of Revere's multifaceted manufacturing career and of his many national impacts in pioneering America's transition into the industrial age. He is now researching Benjamin Franklin's printing and business endeavors, and he regularly lectures on Revere and Franklin, our "Founding Makers," for audiences of all ages and backgrounds. Professor Martello's NSF-sponsored research, engineering education publications, and faculty development workshops explore connections between interdisciplinary integration, faculty teaming, student motivation, and project-based learning.
Nan Wolverton is the Director of Fellowships at the American Antiquarian Society in Worcester, MA, where she also serves as Director of the Center for Historic American Visual Culture. Nan earned her PhD in American Studies from the University of Iowa. She has published and lectured widely on material and visual culture topics, including on Revere's prints. Nan has served as a Lecturer in American Studies and Art History at Smith College. She is a former Curator of Decorative Arts at Old Sturbridge Village, and she has served as collections consultant to many museums in New England including the Emily Dickinson Museum, the Mashantucket Pequot Museum, and the Nichols House Museum on Beacon Hill. She is currently co-curating with her AAS colleague Lauren Hewes a traveling exhibition to open in 2019 on Paul Revere as an artisan in Revolutionary Boston.
[oc·cu·pa·tion (äkyəˈpāSH(ə)n/): the action, state, or period of occupying or being occupied by military force]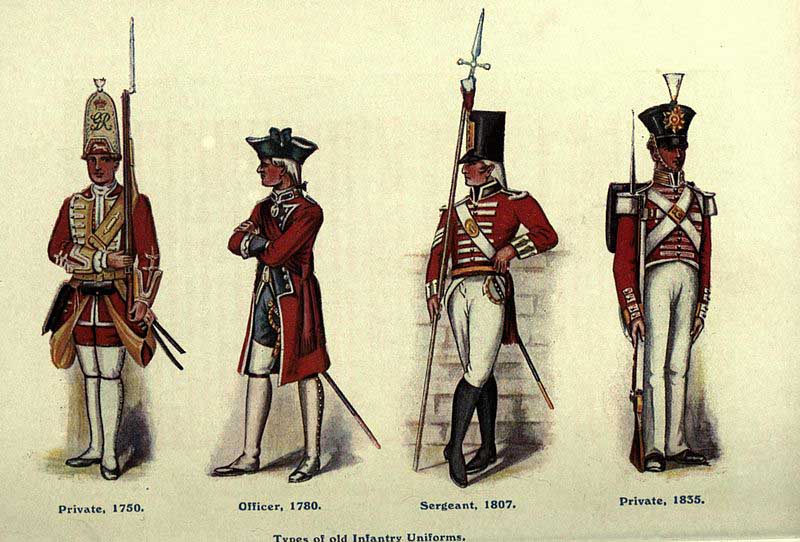 Thursday, Oct. 18 @ 6:30 – 8:30 pm
Speaker Series + Community Conversation
Johnny Redcoat to GI Joe: From Boston to Berlin to Baghdad
Speaker: Colonel Earl Wederbrook, USMC (Ret)
Co-sponsored by the City of Boston Office of Veteran Services
Register here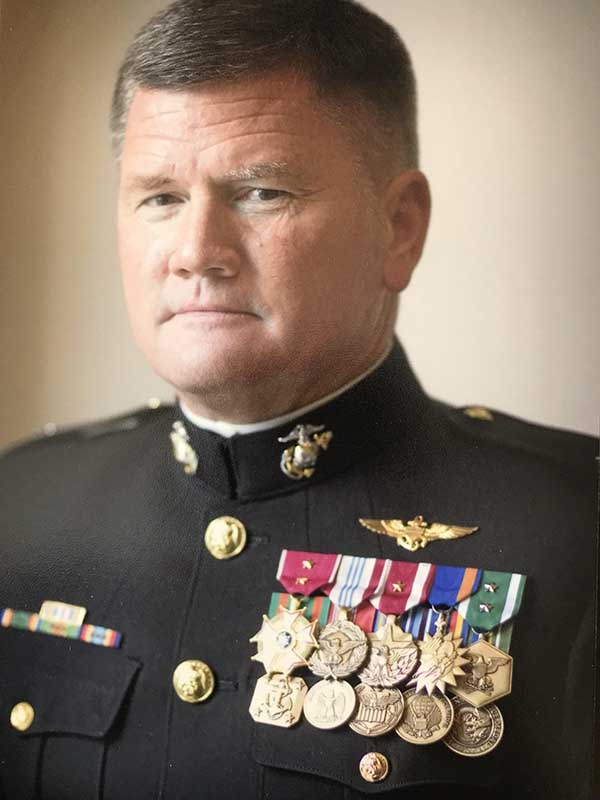 Join Colonel Earl "The Pearl" Wederbrook, USMC (Ret) on a short trip through time to compare and contrast the occupation of Boston in 1776 with Berlin in 1945 and Baghdad in 2004. Col. Wederbrook will discuss and analyze the military, political, economic, social and moral aspects and consequences of using the military to quell civil unrest, occupy conquered territory or aid in nation building.
Afterwards, join us for a reception and Community Conversation with Col. Wederbrook, a representative of the Office of Veterans Services, and several veterans from post-9/11 deployments for an intimate discussion on what it's like being the "occupier" in a foreign land and how to adapt to civilian life upon return home.
Col. Earl "The Pearl" Wederbrook manages Raytheon corporate field operations and business development in San Diego, CA. Before joining Raytheon in 2006, Pearl retired as a Colonel after a successful thirty-year career as a Marine Fighter Pilot with significant operational experience including combat missions in Iraq. Earl's experience in military strategic planning, force employment, and international relations led him to serve on the Joint Staff for the Chairman of the Joint Chiefs of Staff under President George W. Bush during Operation Iraqi Freedom and Operation Enduring Freedom from 2000-2003. He earned a BS in Aeronautics, an MA in Business Management and Human Resources, an MA in International Relations from the US Army War College, and an MA in Aerospace Sciences. Earl is a member of the Board of Directors for the San Diego Military Advisory Council and a member of the National Board of Directors for the Marine Corps Aviation Association.
—–—–—–
Thursday, December 6 @ 6:00-8:00 pm
Speaker Series + Community Conversation
Responsibility to Protect: An Interview with John Shattuck
Register here
In the shadow of the Holocaust, what is the world's continuing responsibility to prevent genocide and mass atrocity crimes and hold accountable those who commit them? In recent decades genocide and mass atrocities have been committed in Cambodia, Rwanda, the former Yugoslavia, Darfur, Libya, and Syria, among other places. The world stood by and did nothing in several of these situations, but intervened in others under the UN doctrine of responsibility to protect. Today, nationalism and authoritarianism are on the rise, the US has withdrawn from human rights leadership, and support for implementing the responsibility to protect has diminished in the UN. John Shattuck is a former US Assistant Secretary of State for Democracy, Human Rights and Labor who participated in the successful international effort to end the genocidal war in Bosnia, and helped establish the International Criminal Tribunals for the Former Yugoslavia and Rwanda. He will discuss the lessons and the future of the Responsibility to Protect.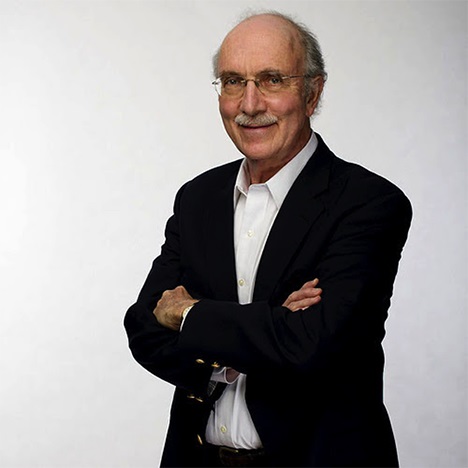 John Shattuck is Professor of Practice in Diplomacy at the Fletcher School of Tufts University, specializing in transatlantic affairs and US foreign policy, and Senior Fellow at the Harvard Kennedy School Carr Center for Human Rights Policy, focusing on the contemporary crisis of democracy in the US and Europe. From 2009 to 2016 he was President of Central European University, a U.S. and European global graduate institution of social sciences, humanities, law, business and public policy in Budapest, Hungary. Before coming to CEU in 2009, he was CEO of the John F. Kennedy Presidential Library Foundation, an international public affairs center in Boston, and Senior Fellow at Tufts University, where he taught human rights and international relations. He served as US Assistant Secretary of State for Democracy, Human Rights and Labor under President Clinton, participating in the Dayton Peace Process that ended the genocidal war in Bosnia, and helping establish the International Criminal Tribunals for the Former Yugoslavia and Rwanda. Later he served as US Ambassador to the Czech Republic. From 1984 to 1993 Shattuck was a Vice-President at Harvard University, and taught at the Harvard Law School. He began his career as national staff counsel and Washington Director of the American Civil Liberties Union, representing victims of the civil liberties abuses of the Nixon Administration. He is a Fellow of the American Academy of Arts and Sciences, a member of the Council on Foreign Relations, a board member of Humanity in Action, and chair of the international advisory board of the Center on Ethics, Justice and Public Life at Brandeis University. His many publications include Freedom on Fire, a study of the international response to genocide and crimes against humanity, Rights of Privacy, and articles on higher education, human rights, foreign affairs and international security.