Skip to Content
Old North Digital Speaker Series | Jared Hardesty: Brief History of Slavery | May 13
Old North Digital Speaker Series: LECTURE + Q&A
A Brief History of Slavery in New England
Wednesday, May 13 @ 7:00-8:15 pm EST
Speaker: Jared Ross Hardesty, PhD
Tickets: "Pay what you will" donation | Register Here
Shortly after the first Europeans arrived in 17th-century New England, they began to enslave the area's indigenous peoples and import kidnapped Africans. By the eve of the American Revolution, enslaved people comprised only about 4% of the population, but slavery had become instrumental to the region's economy and had shaped its cultural traditions. In this concise yet comprehensive virtual talk, historian Jared Ross Hardesty will discuss his newest book Black Lives, Native Lands, White Worlds: A History of Slavery in New England by focusing on the individual stories of enslaved people in New England, bringing their experiences to life. He also will explore the importance of slavery to the colonization of the region and to agriculture and industry, New England's deep connections to Caribbean plantation societies, and the significance of emancipation movements in the era of the American Revolution.
Afterward, stay online to be the first to hear new updates on Hardesty's ongoing research into the seventeenth-century slave trading and smuggling ring centered at Old North. This research, originally unveiled in October 2019, touches on Captain Newark Jackson, the cacao trade, and other Boston business people and early parishioners at Old North will result in another book, slated to be published in 2022. He'll also answer your questions about Black Lives, Native Lands, White Worlds, or his first book, Unfreedom. Both are available for purchase through Old North's online gift shop. Don't miss this candid experience with a rising leader in the history field.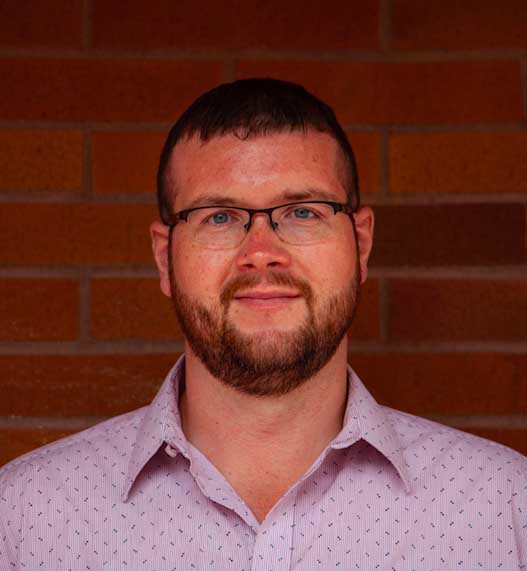 Jared Ross Hardesty is an associate professor of history at Western Washington University and a scholar of colonial America, the Atlantic world, and the histories of labor and slavery. He is the author of Unfreedom: Slavery and Dependence in Eighteenth-Century Boston, which explores the relationship between slavery and other forms of dependence in eighteenth-century Boston, and Black Lives, Native Lands, White Worlds: A History of Slavery in New England. His articles and book reviews have appeared in The Journal of Global Slavery, Early American Studies, Slavery & Abolition, The Journal of Early American History, The New England Quarterly, The William & Mary Quarterly, Itinerario, and Common-place. All of his peer-reviewed publications have examined the economy, social structure, and global entanglements of the eighteenth-century British Atlantic world. His current research project examines the murder of an eighteenth-century slave trader, smuggler, and chocolatier and is entitled The Case of the Rising Sun: A Tale of Smuggling, Murder, and Chocolate in Early America.