Skip to Content
Old North Foundation Employee of the Season: Faye Charpentier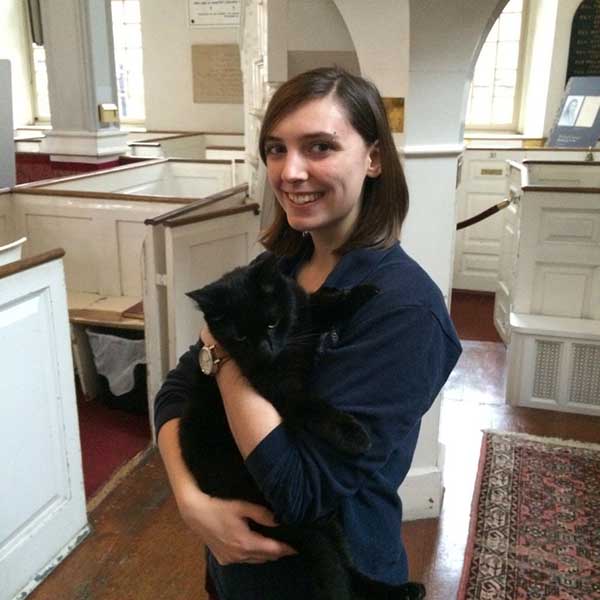 Introducing The Old North Employee of the Season: Faye Charpentier!
Introducing The Old North Employee of the Season: Faye Charpentier!
This award is presented to an Old North Foundation employee who exemplifies the highest standards of our team, based on several factors including interactions with our visitors, ability to handle daily duties AND unexpected situations, teamwork, reliability and dedication, and presentation skills.
Instead of recognizing the outstanding work for one month, Old North wants to celebrate the hard work and achievements of one particular staff member who has shown steadfast dedication all season long, and taken the initiative to make the experience at Old North Church better for everybody.
Faye is the uncontested leader of this education staff. She is extremely hardworking, professional, and reliable. Faye has been the right hand of the education department for three years now. She has shown tremendous growth over her time with us, and we consider ourselves lucky to have her as a member of our team. –Old North Foundation Staff
Faye joined the Old North Foundation's education team in July 2013. She graduated from Mount Holyoke College in 2013 with a degree in History and a minor in Philosophy, and she received her MA in Public History from Northeastern University earlier this year. She has interned at historical institutions in the Boston area, including the South End Historical Society and Historic Newton. Faye has also worked for Our Marathon: The Boston Bombing Digital Archive. She hopes to pursue a career in museum education and public programming.