Skip to Content
Rally Point: Visitor Engagement
By Erin Wederbrook Yuskaitis
Over the summer, our exhibit in Patriots Corner Gallery, Rally Point: Bravery + Action, featured an array of contemporary photographs from seven artists that explored the concepts of bravery, teamwork, and duty. Visitors were encouraged to view the issues presented in a new light and to explore their own ideas of active citizenship. Patrons also had the opportunity to share their own individual stories of courage and definitions of teamwork to be shared as a larger collection through gallery activities. Together, these stories weave together to reveal action and bravery on granular and large-scale levels. We greatly value our visitors' contributions to our interpretations of larger themes. Be sure to stop by Patriots Corner Gallery on your next visit to participate in our gallery activities!
Activity #1: When did you exhibit bravery in the face of adversity? How did you show courage?
We asked visitors to answer these questions by writing their answers on blank 4 x 6-inch cards with provided markers. Once finished, visitors placed their cards in blank clear sleeves on the wall near the doorway of the gallery. Combined, these individual stories represent a powerful, communal choice for action instead of inaction, initiative instead of apathy. Throughout the run of this exhibit, we received a total of 83 visitor responses to this prompt. Below are some of our favorite cards.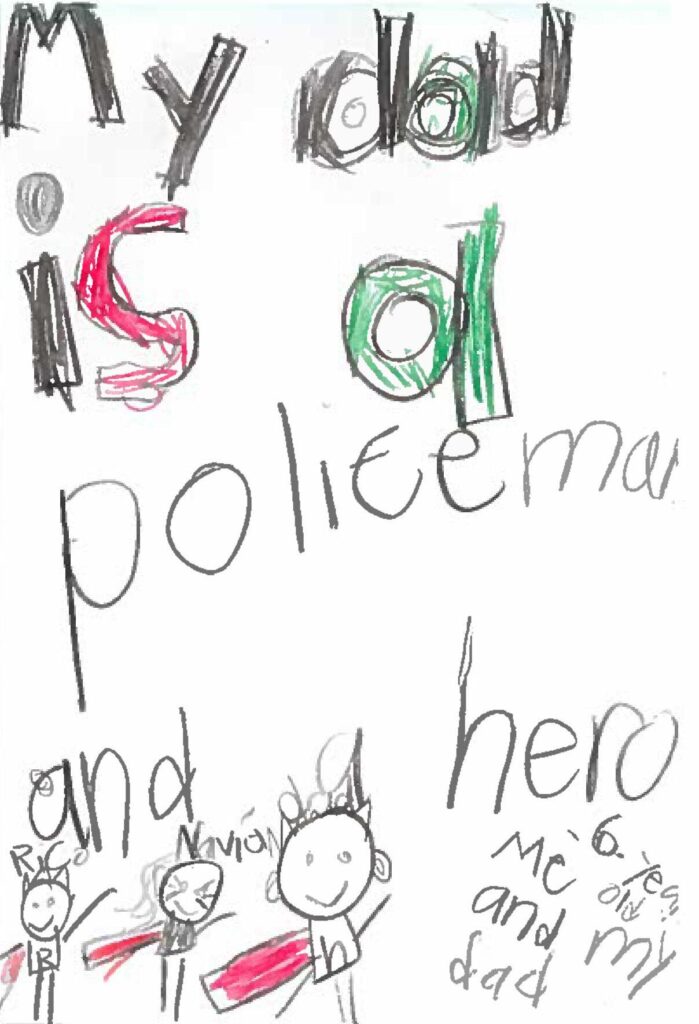 Activity #2: What does teamwork mean to you?
We asked visitors to contribute to a communal conversation and to share their thoughts with other visitors. Comments were written directly onto a running butcher paper scroll. For this prompt, we received almost 450 responses! As we collected them, we divided them into different themes and picked out some of our favorites to showcase below in word clouds.
Theme: Acceptance & Diversity— 41 responses
"Teamwork is accepting everyone and working with them to create a better future :)"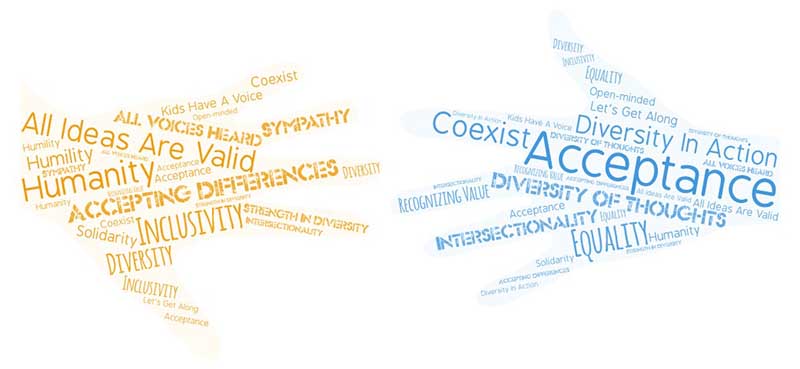 Theme: Love & Family— 68 responses
"All the nice things your mom taught you – sharing, caring, & listening."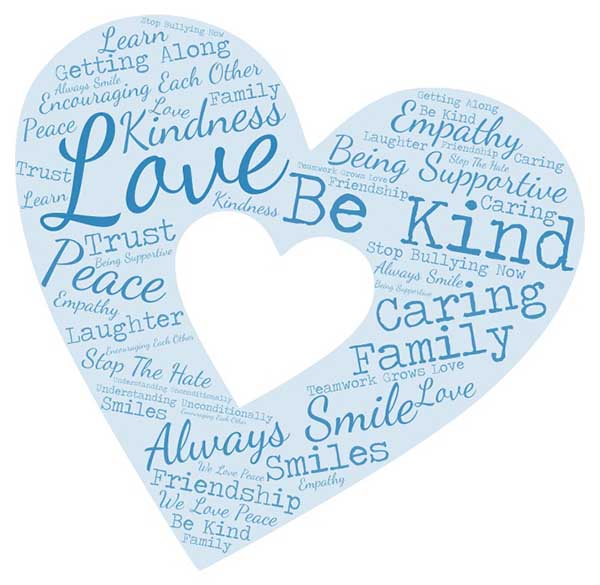 Theme: Collaboration & Working Together— 119 responses
"Everyone rowing in the same direction!"
"Teamwork is a group of people working together to achieve something or improve each other. People should be kind and have different jobs but have the possibility to change them if they are better equipped for something else."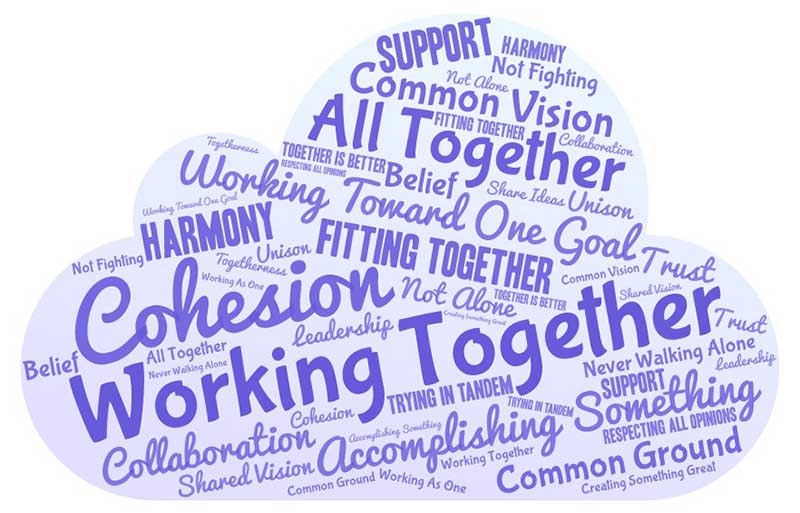 Theme: Compromise & Cooperation— 36 responses
"Being able to put yourself aside in service of others, a better idea, or a collective goal."
"Each person using their gifts, skills, experiences for the greater good, benefitting all of society."