Skip to Content
Recap: Piece-Ful Voices Exhibit
By Erin Wederbrook Yuskaitis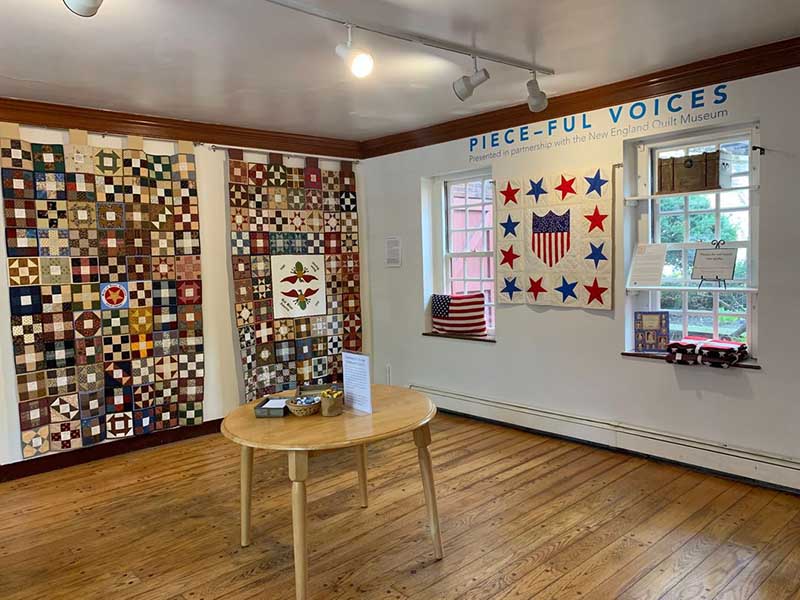 Old North's first exhibit on-site, Piece-ful Voices, opened on March 1 just in time for Women's History Month. In partnership with the New England Quilt Museum in Lowell, we displayed six quilts in Patriots Corner, our new rotating gallery space across from Captain Jackson's Historic Chocolate in the Clough House. As a result of an overwhelmingly enthusiastic visitor response, we decided to extend the exhibit through the month of April as well. What started as a small idea blossomed into a meaningful and successful community partnership.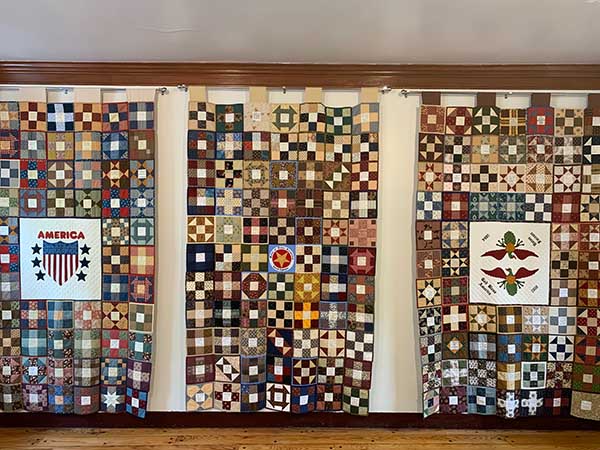 As the kick-off for our year-long thematic exploration of community and courage, Piece-ful Voices and its associated lecture and Community Conversation invited our visitors to consider quilts as an expression of the community through time and as a physical symbol of the continuum of lives lost and remembered. Our visitors were greatly moved by the stories of the quilts featured and took the time to create their own quilt blocks with paper and scissors. We were impressed and constantly surprised at the creativity shown through this little 4″ x 6″ paper quilt blocks. Our educators then combined quilt blocks together. In all, eight community quilts were created by our visitors in Patriots Corner. These visitors did not know each other, but they shared their visions and voices to produce a remembrance of their experience and physical recognition of the idea that communities can be invisibly connected.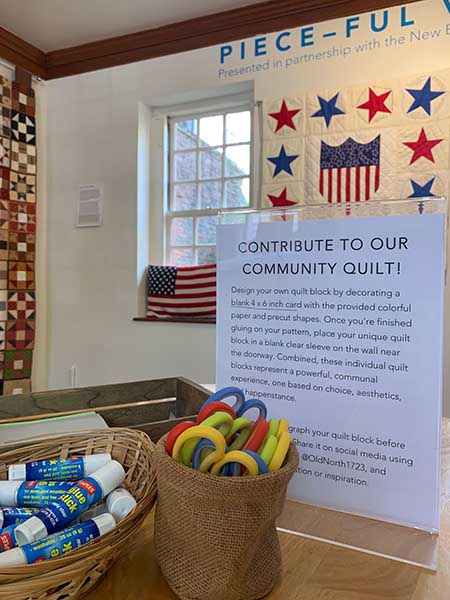 If you weren't able to see the exhibit in person, we hope you enjoy the snapshots from our show. Be sure to visit Old North before August 9 to view our current exhibition, Rally Point: Bravery + Action, featuring photography from local and national contemporary artists.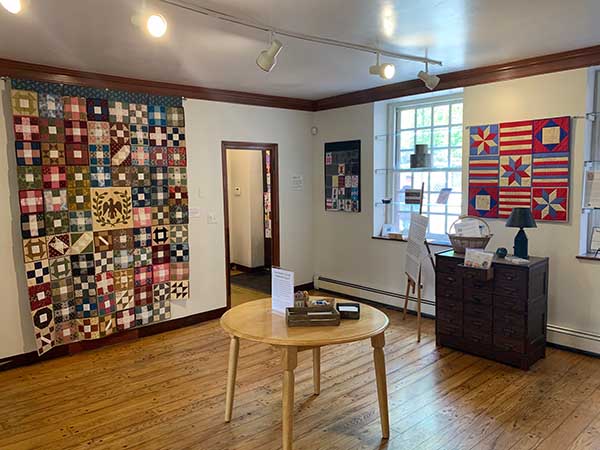 Exhibit Introduction in Patriots Corner
In honor of Women's History Month, this exhibit celebrates quilting as an expression of community, one that has provided American women a social outlet for centuries. By finding their voices and a sense of sisterhood in quilting circles, women broke free from societal constraints, even if only within the walls of their homes. During the American Civil War, quilting took on new importance as the U.S. Sanitary Commission provided quilts to ailing Union soldiers in hospitals.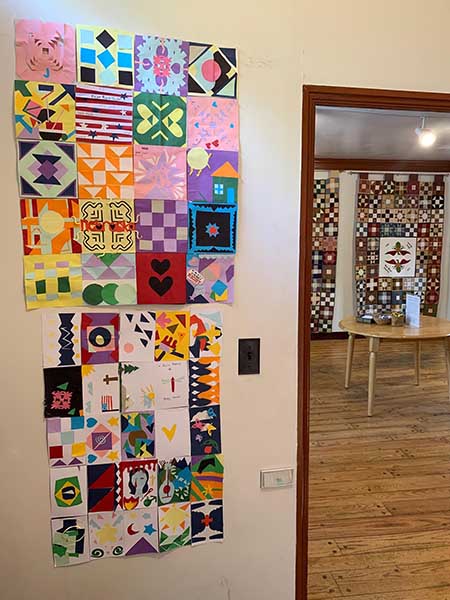 The quilts featured in this exhibit were made in honor of post-9/11 fallen soldiers from the wars in Iraq and Afghanistan, in the same manner as those Sanitary Commission quilts. But these quilts are not just replicas. They represent the continuum from the Civil War to the greater War on Terror. They represent the thousands of women grieving for, caring for, and loving the thousands of soldiers who have fallen for the sake of our country. The loss is still just as wrenching today as it was then.
The act of quilting as a community for the purpose of public memorial lifts this art beyond the domestic. The artistry, the manual labor, the laughter, the heartache, the true humanness of each scrap of fabric: that's what makes these quilts so compelling. From conception to artist's vision, these quilts take private lives into the public sphere, piecing together – with each block – personal thoughts, beliefs, and memories via a platform that amplifies their voices in a symbolic way. We honor the fallen soldiers, yes; but we must also honor the artists whose voices and gratitude speak for us all.