Skip to Content
Songs of Liberty Performance | May 29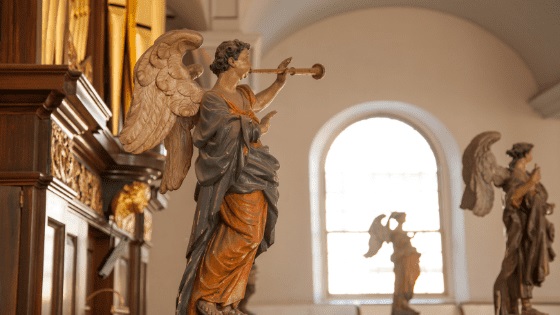 "There is probably no time in our country's existence, other than potentially its founding and its preservation during the Civil War, where our recognition and appreciation of the liberties that make our country both special and unique is so crucial to the preservation of these liberties. In a period of history where these very liberties that make us free are under attack from so many foes, both foreign and domestic, we must be willing to express why these liberties are both essential and non-negotiable." – Michael Seil, Director, Legacy High School Choir
"There is probably no time in our country's existence, other than potentially its founding and its preservation during the Civil War, where our recognition and appreciation of the liberties that make our country both special and unique is so crucial to the preservation of these liberties. In a period of history where these very liberties that make us free are under attack from so many foes, both foreign and domestic, we must be willing to express why these liberties are both essential and non-negotiable." – Michael Seil, Director, Legacy High School Choir
Here at Old North we are continually seeking dynamic, participatory ways of fostering conversations about the meaning of liberty in our time. In order to build this dialogue about active citizenship and freedom, we look to explore how best to invite people in, meet them where they are, and speak to their hearts and values to find common ground. In service of that goal, our Songs of Liberty program welcomes choral groups of all kinds to contribute to the ongoing conversation through musical performance. These performances focus on themes of liberty, freedom, and civic engagement and how they are best represented in contemporary society and we welcome all visitors to Old North to listen and participate in these events.
On May 29 at 12 pm we'll host a Songs of Liberty performance by the Legacy High School Choir from Bismarck, North Dakota. The 61 voice choir, directed by Michael Seil, will perform five pieces of music intended to, "provide both a musically stirring performance and a meaningful journey through the morals and beliefs that our founders realized to be essential to the home of the free." Director Seil has shared the program notes for their selections, which you can read below. Join us on May 29 to hear them sing for liberty!
Program notes: Our opening song, "At the Round Earth's Imagined Corners," is a very spirited, yet poignant reminder of the relationship between our country's founding and the principles of justice and humility. The second selection, "Flanders Fields" is a touching poem written from the perspective of a soldier killed in battle during World War I, contrasting the necessity, complexity, and atrocities of war with the beauty of life. Our third song, "The Gift to Be Simple" is an elegant reminder that satisfaction is not attained through the accumulation of power and wealth. Rather, it is more properly gained through living humbly and pursuing freedom. Next, the "Pilgrims' Hymn" reminds us that even as times are troubled, our trust and belief in God will deliver us through these times. Our concluding piece, "My God is Rock," is a wonderful setting of a traditional spiritual. One of the few genres of music that is truly American, this spiritual embrace the faith that is necessary to succeed in the face of insurmountable adversity.
Through their bravery and the bravery of those who have sacrificed for the preservation of these liberties, the students and I have the freedom to perform this literature to proclaim our gratitude and to affirm our dedication to doing our part to protect these rights.
Participation in Songs of Liberty is by open application — any and all choral groups are invited to fill out our interest form to schedule a performance.