Skip to Content
Sweethearts at Sea | July Speaker Series Event
We're excited to announce our Old North Speaker Series event for July, Sweethearts at Sea: Love and Marriage in the New England Whaling Industry with speaker Amanda Goodheart Parks, presented in partnership with Boston By Foot.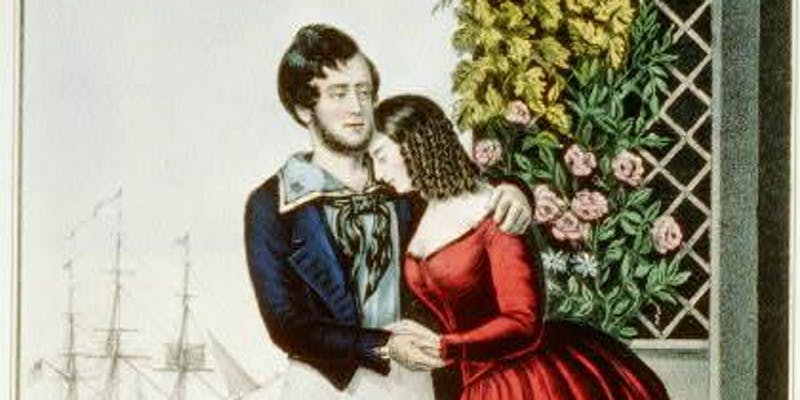 During the nineteenth century, when Yankee whale oil lit the world, men from more than thirty New England communities– including Boston– sailed the seven seas in the pursuit of whales, leaving their families behind for up to five years at a time. Meanwhile, new philosophies encouraging companionate marriages became popular in New England society. The combination of these historical phenomena meant men and women in nineteenth-century New England whaling communities faced the daunting prospect of spending most of their lives apart. That is until the 1840s when a small group of married couples defied social and industrial tradition by going to sea together aboard whaleships. This lecture will focus on one of these remarkable couples—Captain John and Elizabeth Marble of Fall River, Massachusetts—using the letters and journals they left behind to tell a story of love, life, and loss at sea.
About Amanda Goodheart Parks: Amanda has studied the history of women and gender for more than a decade. She earned her Ph.D. from the University of Massachusetts Amherst in 2018 and has worked as a public historian, museum educator, and historical interpreter at museums and historical organizations throughout New England. She is currently working on a book detailing the lives of married couples who sailed together aboard whaleships in the nineteenth century.