Skip to Content
The Top 5 Benefits of an Old North Membership
You're visiting Boston, live nearby or have a love for history and the role Old North played in America's founding. Maybe you've visited in the past, are planning to in the future, or hope to one day. If you are any (or all) of these things an Old North membership is for you.
You may find yourself saying, "Yeah, but why should I become a member? How will that benefit me? What does a membership include?"
Read on to find out the top 5 benefits to being an Old North member and why you should be one, too!
1. Visit for FREE
Members visit for free as much as they want for one year.
2. Discounts on tours, public programs and lectures
Members receive discounts on our daily guided tours, public programs, and lectures year-round.
3. 10% off in the Old North Gift Shop
Members receive 10% off their purchases both on-site and online.
4. Exclusive Communications
Members receive special quarterly e-newsletters, with updates, spotlight stories, and special announcements.
5. Members Only Events
Members are invited to two exclusive members-only events during the course of the year.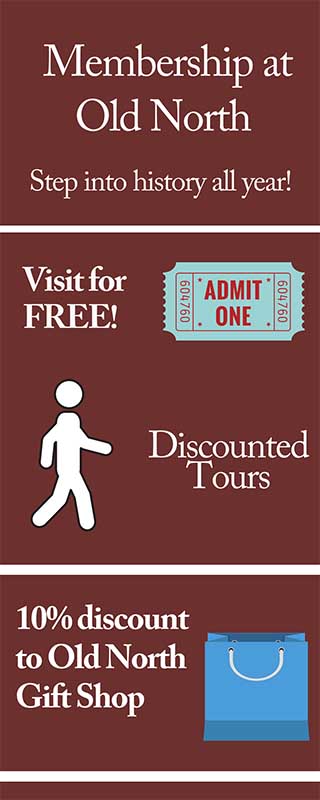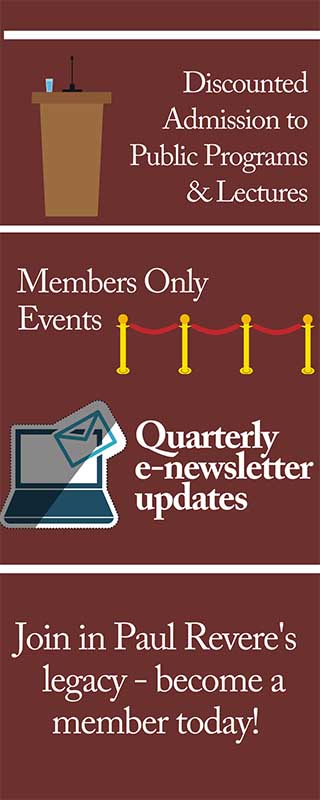 Click here to learn more and become a member! What are you waiting for?