Skip to Content
Webinar | Old North & the Sea | July 28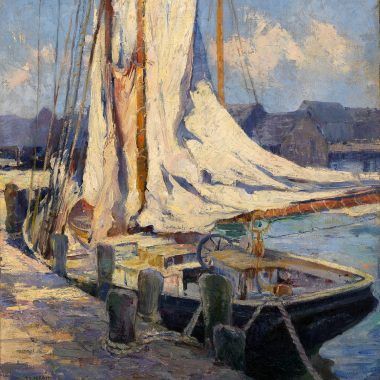 Old North & the Sea: Merchants, Mariners, and Maritime Mania

As we focus on maritime history for the month of July, join our education manager T.J. Todd for our second webinar program. In almost every way, Boston was a city that relied on the maritime industry.
The Old North Church was similarly shaped in many ways by its relationship to the sea. Using the church's connection to the sea as a launching point, we will examine a narrative that goes beyond the walls of the building: how the sea affected the lives and fortunes of its congregants and even the look of the church itself. Specifically, we'll dive in to the stories of Captain Samuel Nicholson and Captain Thomas Gruchy in addition to much more. Details below!
Tuesday, July 28 @ 7:00 – 8:15 pm
WEBINAR: $15
Old North & the Sea: Merchants, Mariners, and Maritime Mania
Presenter: TJ Todd
TJ Todd is the Education Manager at the Old North Church & Historic Site, where he joined the team in August 2018. He received his BA in History from Ohio University and has worked at a variety of museum and education settings throughout his career. TJ received his historical interpretive training from the National Park Service, serving for one season at the James A. Garfield National Historic Site in Ohio and for three seasons at the Adams National Historic Park in Quincy, MA. Although interested in any and every aspect of history, TJ's attention is currently focused on the Reconstruction Era, as well as the idea of active citizenship throughout American history. TJ is the creator and host of Old North's web series 99% Sure.