Skip to Content
Winter Tours at the Old North Church
This winter, step into 300 years of history at the Old North Church & Historic Site!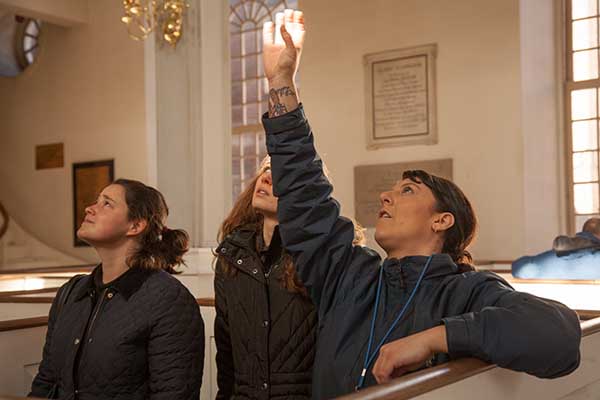 From January 5th through February 15th, visitors to Old North will have the chance to explore Old North's history via our winter tour schedule. After purchasing tickets from the gift shop, visitors will be welcomed for an in-depth exploration of the church at regularly scheduled hourly intervals. First, visitors will be brought into the church for an introductory talk exploring the history and legacy of the Old North Church. After the talk, visitors will be taken on a Behind the Scenes tour, where they will climb a third of the way up into the tower to explore the bell-ringing chamber. The tour will then descend down into the historic crypt, where visitors will learn about why and how 1,100 individuals were interred below the church.
Admission times for the winter tours are as follows:
Monday: 10:10 am, 11:10 am, 12:10 pm, 1:10 pm, 2:10 pm, 3:10 pm
Tuesday: closed
Wednesday – Saturday: 10:10 am, 11:10 am, 12:10 pm, 1:10 pm, 2:10 pm, 3:10 pm
Sunday: 1:10 pm, 2:10 pm, 3:10 pm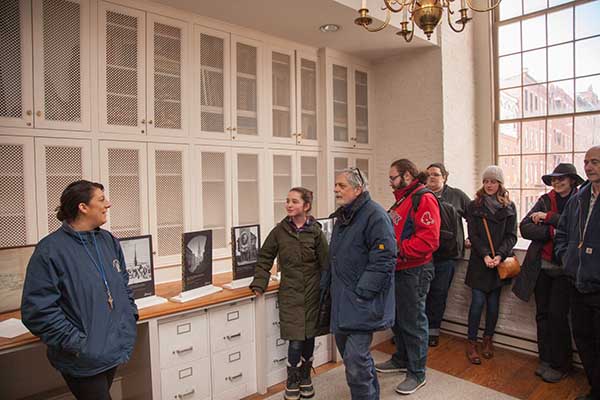 Prices for the winter tours are as follows:
Adult: $8
Student/Military/Seniors (62+): $6
Children (6+): $4
Children (under 6): Free
Members: Free
City of Boston Residents: Free
EBT Cardholders: Free (with 5 additional family members included)
Please note that during the winter season, the Clough House, where Captain Jackson's Historic Chocolate and Patriot's Corner are housed, will be closed. The Clough House will reopen for visitation on February 16th, and Patriot's Corner will be closed until the spring.