Skip to Content
Old North's Holiday Gift Guide for 2022
This holiday season, Old North is offering a great selection of products from Heritage Goods + Gifts! Opened in 2022, this new retail space on Old North's campus specializes in American-made items from woman-, POC-, and family-owned companies with unique stories. One hundred percent of the proceeds from gifts purchased at Heritage support Old North Church's preservation and K-12 education programs.
As the holidays draw closer, we've put together a guide to some of our most popular items. Gifts can either be purchased online or in person at Heritage Goods + Gifts,  which is located behind Old North Church at 21 Unity St, Boston, MA 02113. This year's recommended items include:
Made in Rhode Island, Veteran Owned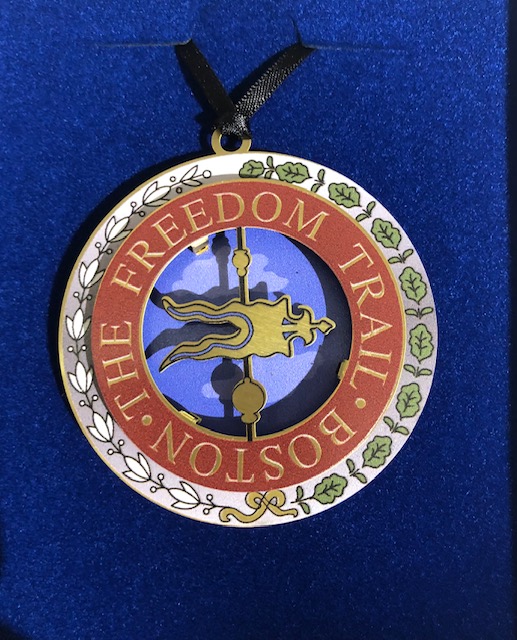 In 1976, U.S. Navy veteran Richard Beaupre established ChemArt metal, the number one designer of metal ornaments in the USA making custom products for historic sites and nonprofits nationwide. Products are 100 percent made in the USA. In 2017, Beacon Designs was launched. Beacon created this beautiful Freedom Trail™ ornament for the Old North Church in partnership with the Freedom Trail Foundation. ChemArt has been the sole manufacturer of the annual White House Ornament since 1981.
Made in Maine, Woman Owned, Veteran Founded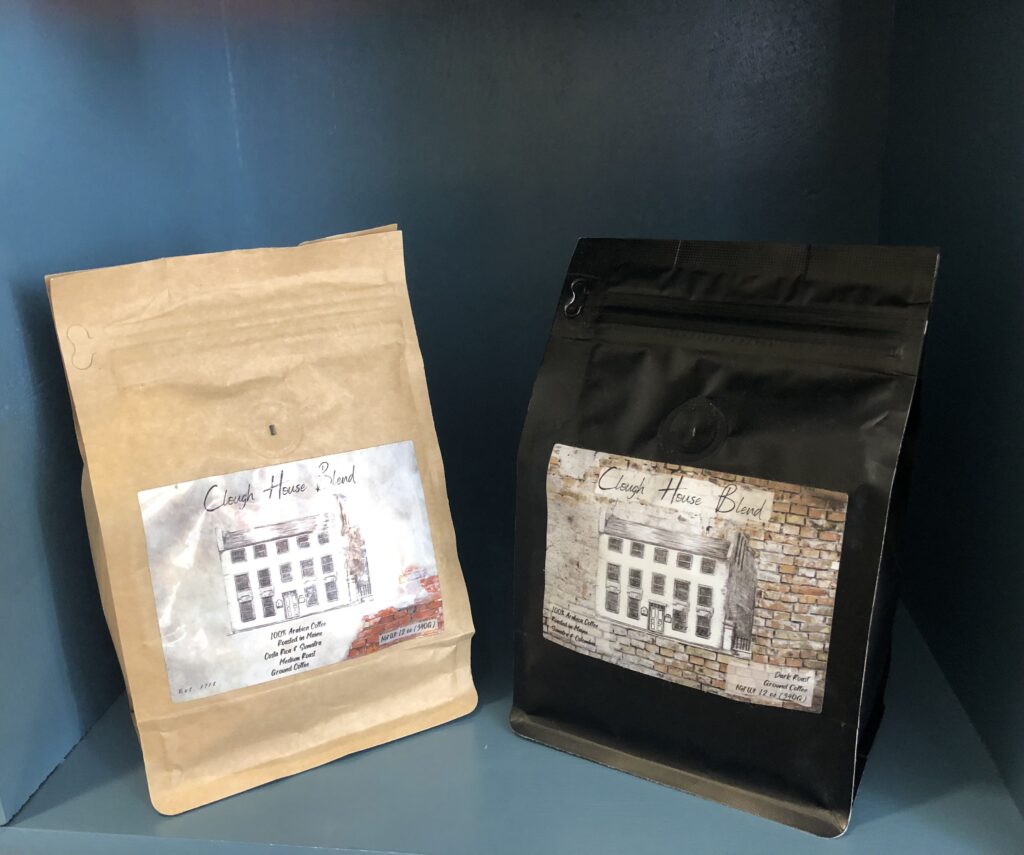 Owners Jennifer and Chris named Coffee Hound after their dog, Arlo. Coffee Hound is woman-owned and veteran-founded in Bar Harbor, Maine. They use farm-grown beans and do small batch roasting. Old North Church & Historic Site has partnered with Coffee Hound to produce a medium and dark roast blend for the 1715 Clough House, one of Boston's oldest surviving brick residences, which houses Heritage Goods + Gifts and the Printing Office of Edes and Gill. The label is made from a copper plate etching created by Andy Volpe, a New England-based artist whose prints are also for sale at Old North.
 Made in Massachusetts, POC Owned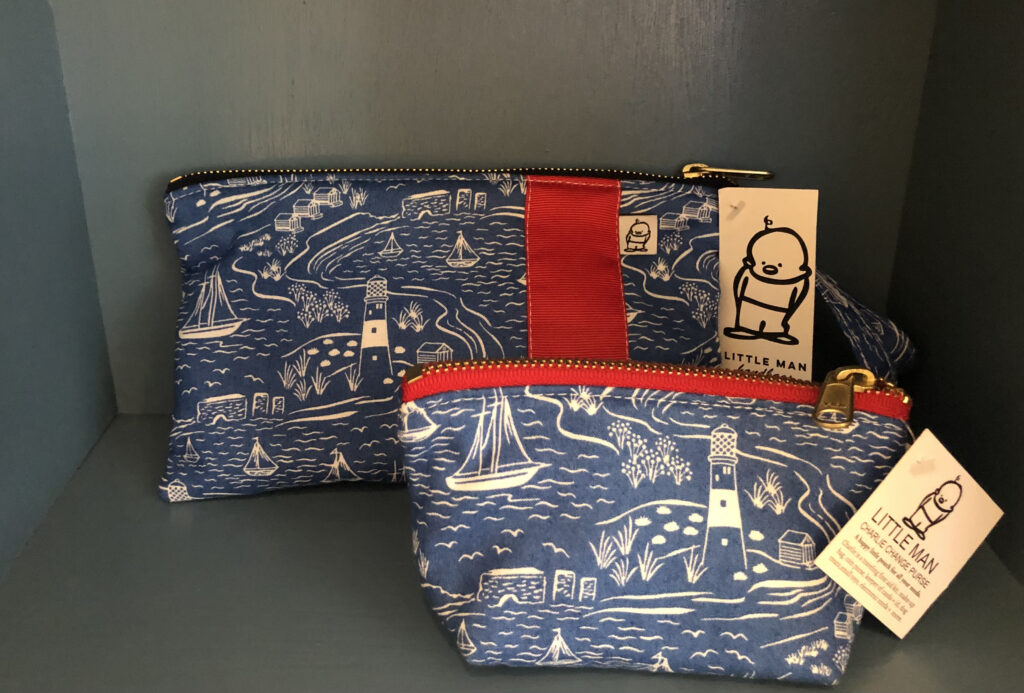 Christine and Miguel Guanipa met at Mass College of Art when they were students there. Miguel had a cartoon that he called "Little Man." What a perfect name for their startup! All of their products are handmade to order. Featured here are a nautical wrist pouch and a small key pouch. Little Man uses recycled paper and boxes for all its packing and shipping needs. They strive to keep their waste to a minimum; however, any scraps produced are donated to local schools to be re-imagined into wonderful children's art projects. Little Man is also a proud supporter of the Women's Lunch Place in Boston.
Made in Pennsylvania, 100% Woman Owned, 50% Black Owned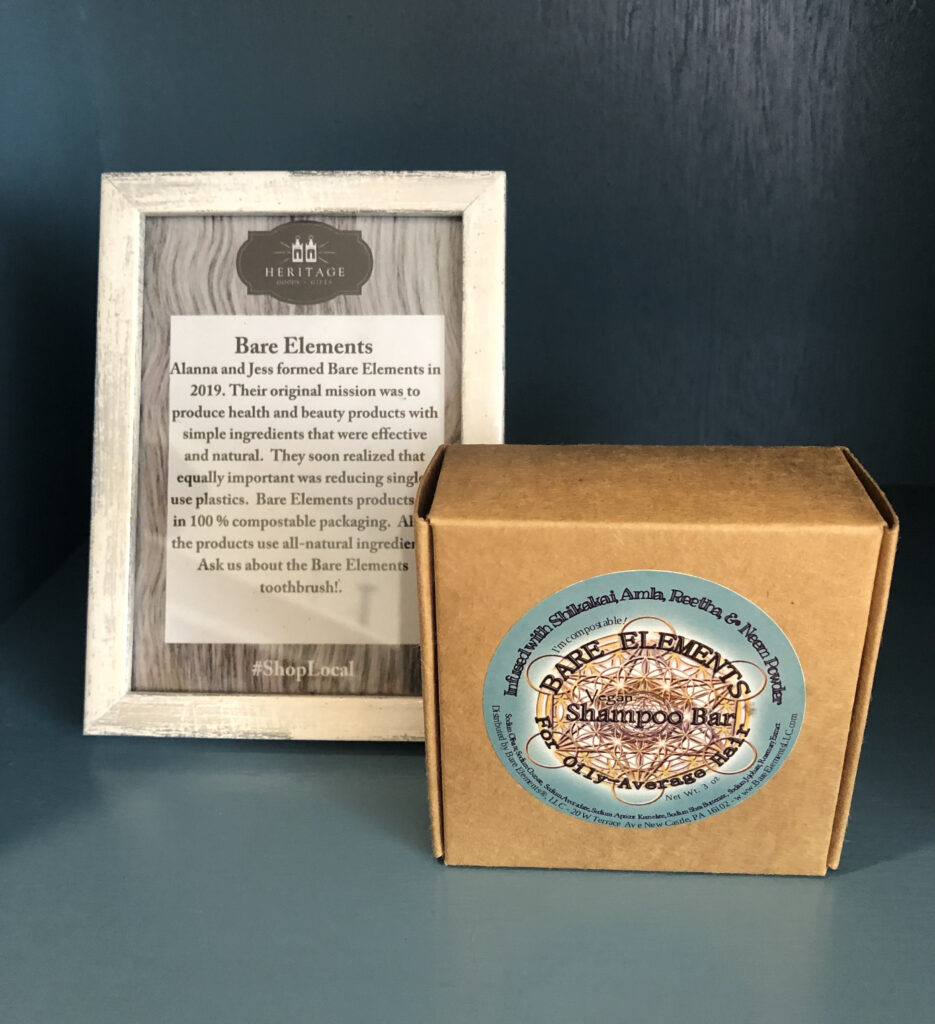 Self-described as a 100 percent woman-owned and 50 percent Black-owned company, Bare Elements was founded by Alana and Jess in 2018. It all started with a desire to create a natural deodorant. Fast forward a few years, and the business boomed with the addition of personal care items. All products are vegan, all-natural, and labeled with zero-waste compostable labels.
Made in Massachusetts, Woman Owned, POC Owned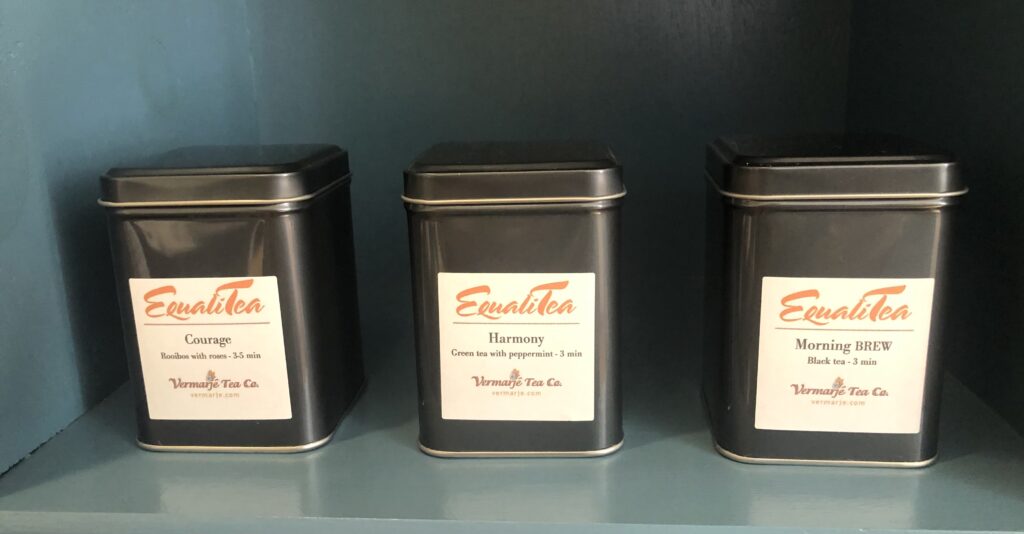 "Pause, Sip and Enjoy the moments" is the motto of EqualiTea owner Mary Fernandes. Mary has been involved in government leadership and civic engagement for years. Her model for these teas comes from the suffragist women of California in their organizing of the 1911 election on women's suffrage. The group hosted afternoon tea parties to support their mission, selling Equality, Suffrage, and Votes for Women teas throughout the Golden State. These efforts raised awareness and revenue for the women's right-to-vote movement and encouraged women to run for office. The EqualiTea line features three blends: Courage (herbal), Harmony (green), and Morning Brew (black). Mary donates a portion of her proceeds to organizations that promote racial and social justice.
Made in Massachusetts, Woman Owned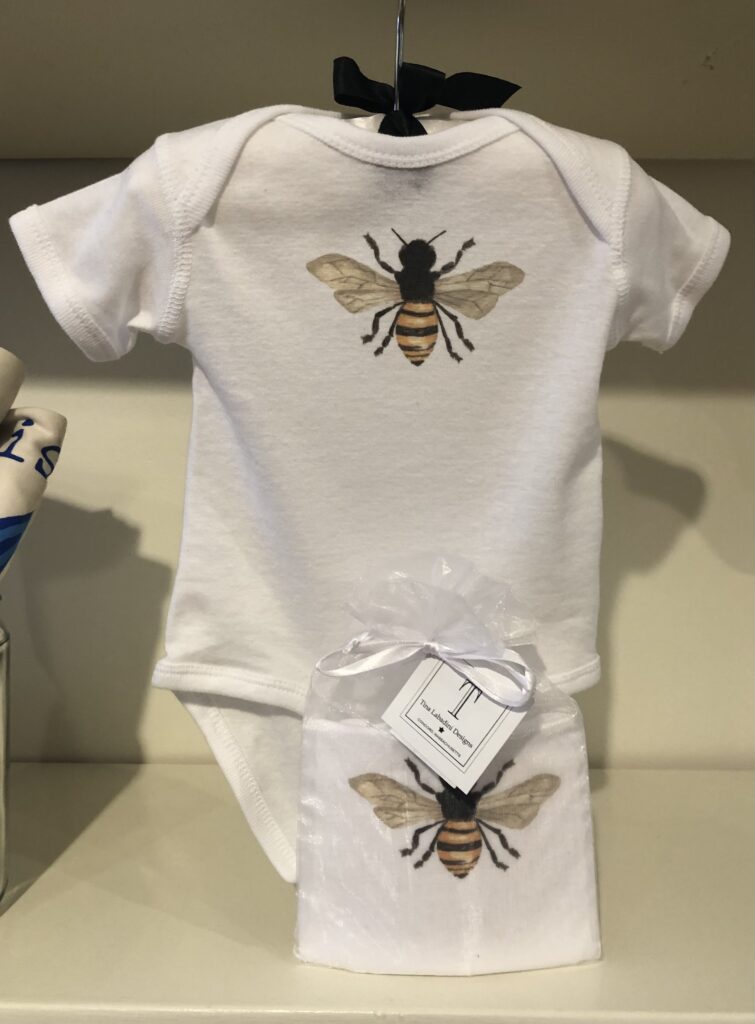 Since 2007, Tina Labadini has been creating unique, memorable art, initially for greeting cards and stationery. Based in historic Concord, MA she now has a portfolio of images that has grown to over 700 designs, printed on 20 different products, including sweet gifts like this adorable Bee Onesie. It comes in a lovely fabric bag, perfect for gift giving! Available in NB, 6, and 12 months.
Made in Texas, POC Owned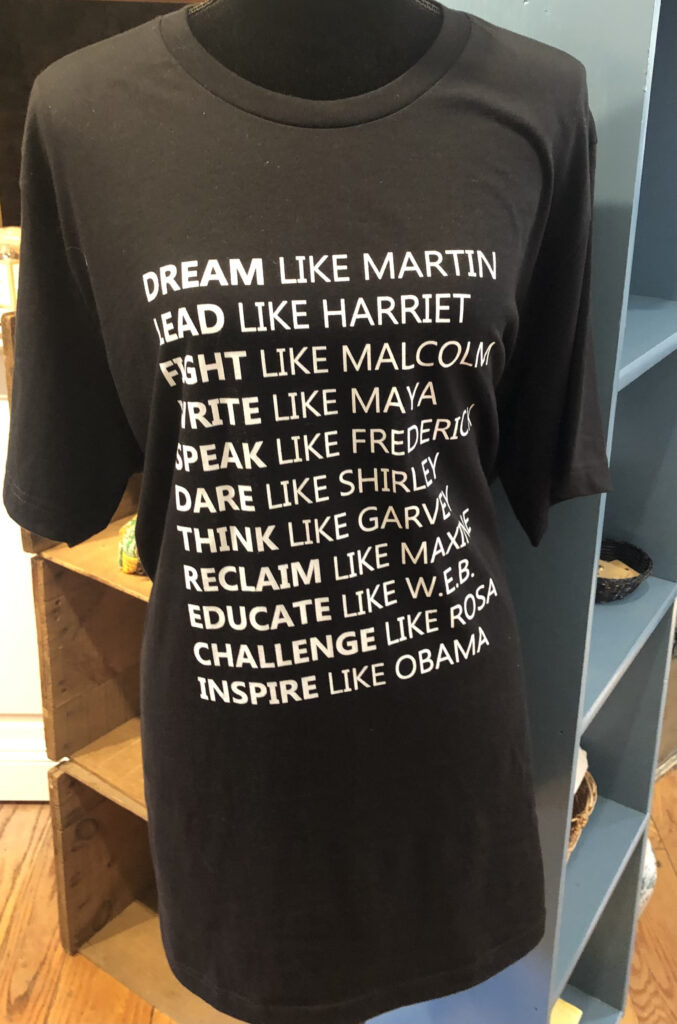 The Hong family creates inspirational, fun, and thoughtful messaged T-shirts in Houston, TX. Their Black Lives Matter shirt is one of Old North Church & Historic Site's favorites. Let's dare to dream, educate and challenge! Available in Small – XX Large.