Skip to Content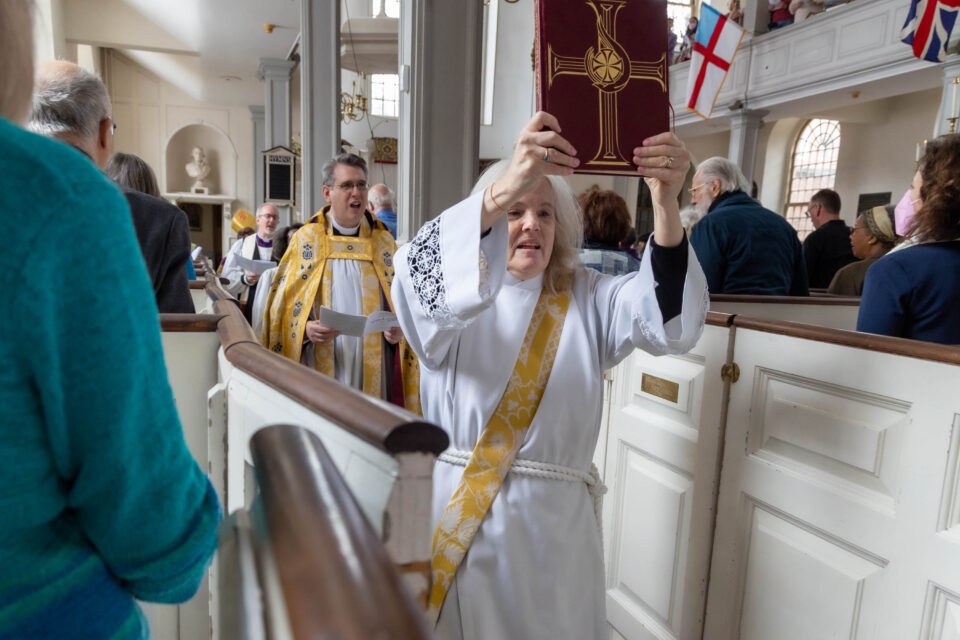 Come Worship With Us
The congregation and clergy of Christ Church in the City of Boston, "Old North" (part of the Episcopal Diocese of Massachusetts) strive to keep faithful to the mission of openness and welcome proclaimed by our first Rector, the Rev. Timothy Cutler, in his inaugural sermon on the text from Isaiah, "my House shall be called a House of Prayer for all people." (Isaiah 56:7) Whether you are here to worship with us during a visit to Boston or are seeking a spiritual home, please know we are delighted to welcome you to Old North Church.  We offer both in-person and virtual worship.
If you would like to join us in person for worship on Sundays at 10am (summer worship time), please click here to register, or contact the church office via email:  congregation@oldnorth.com.
Join us virtually on the congregation's YouTube channel.
Please join us virtually every Sunday beginning at 10am by clicking here.
To offer financial support for our Episcopal Congregation, please click below.
Parking: Discounted parking is available Sunday mornings at the North End Garage on Commercial Street — at the corner of Commercial and Hull Street, two blocks from Old North. With church validation (available from an usher after worship), the parking fee is reduced until 1 PM.