Skip to Content
Worship Through Music
The Old North Church community recognizes music as an opportunity for religious expression, reflection, and renewal as an integral part of worship. The music program, directed by Libor Dudas, includes a chamber choir, guest choirs, and a Sunday evening concert series.
Music Director
Dr. Libor Dudas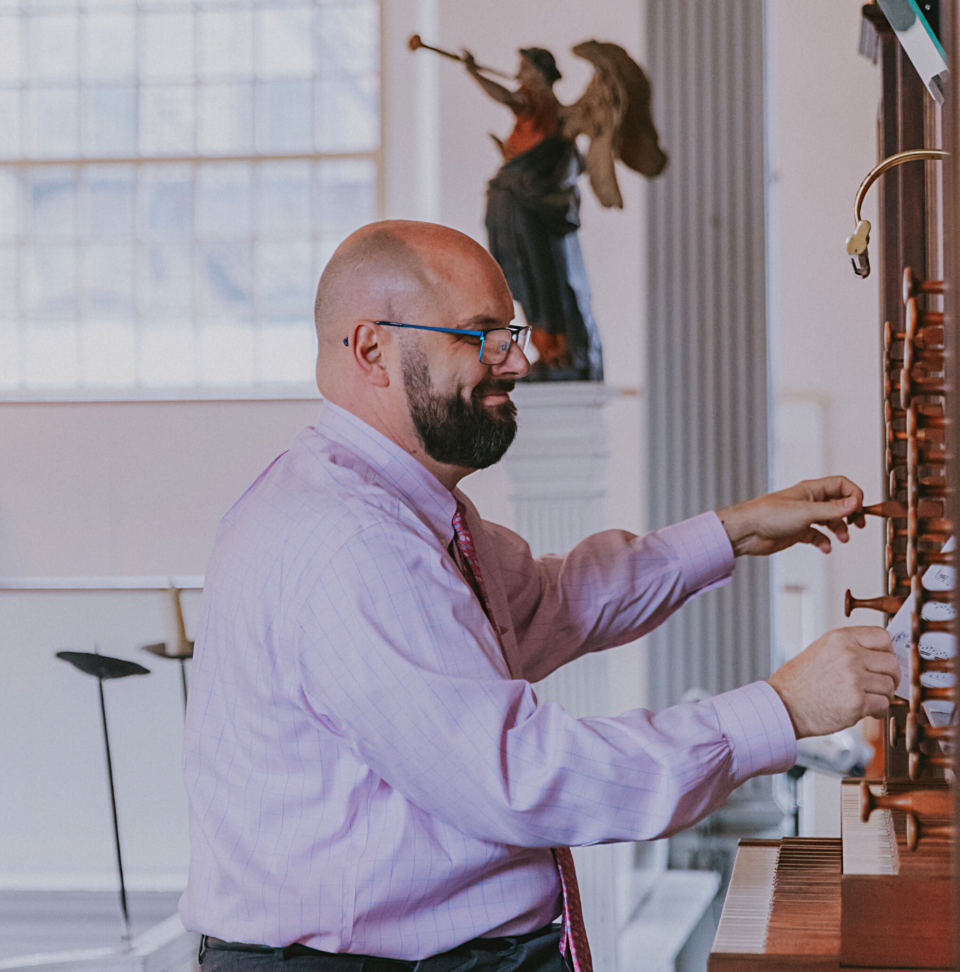 A Native of Croatia, Dr. Libor Dudas began his musical studies in piano at the age of 8. At the age of 14, he gave his first organ recital in his hometown of Osijek, which led to performances in all the major cities of former Yugoslavia. A scholarship took him to Vienna, Austria, to study organ and church music where he performed, not only in Vienna and Innsbruck but also throughout Bavaria and Italy. At the age of 20, Dr. Dudas presented an organ recital in the Thomaskirche, Bach's church in Leipzig, Germany. After receiving his Diploma with Distinction at the Hochschule für Music und darstellende Kunst in Vienna, Austria, he furthered his studies at the University of Notre Dame, Indiana, and at the New England Conservatory of Music where he received a Doctorate of Musical Arts in Organ Performance. He joined Old North as Director of Music in 1998. In addition to his appointment at the church, Dr. Dudas teaches harpsichord, organ, piano, and vocal studies at the Longy School of Music of Bard College in Cambridge.
Lidor Dudas' Musical Studies
Libor Dudas has studied organ with Rudolph Scholz, Craig Cramer, Gail Walton, William Porter, and harpsichord with Darlene Catello and Edward Parmentier. He also studied harpsichord, fortepiano, and organ with Peter Sykes and conducting with Jeffrey Rink, former director of the Chorus Pro Musica. Dr. Dudas has premiered pieces by Boston composers James McDonald, Felipe Lara, and recorded a premiere of a harpsichord piece "Summer Mischief" by Michigan composer Matthew H. Fields.
Dr.Dudas' recording of Elgar's "Vesper Voluntaries" can be heard on the CD "Historic Organs of Boston" published by the Organ Historical Society. His latest recording of organ music by Michigan composer David Nisbet Stewart has been released in digital format on Amazon.