Skip to Content
Opening for Spring 2021!
We are welcoming visitors Thursdays, Fridays, and Saturdays from 10am to 4pm. We will be expanding to Tuesday and Wednesday on June 15. (Note – the site will be closed until 1pm on June 4 for a private event.) We are committed to bringing you the best experience possible while continuing to follow health and safety guidelines. $5 admission will include a self-guided tour through the church, with staff available to answer questions.
July 3 Schedule of Events
10:00am:  Bellringing by the MIT Guild of Bellringers
11:30am:  Dramatic reading of Longfellow's Paul Revere's Ride
Noon:  Organ performance featuring patriotic music by Dr. Libor Dudas
1:00pm:  Middlesex County Volunteers Fifes & Drums
1:30pm  Dramatic reading of Longfellow's Paul Revere's Ride
2:30pm:  Book signing with Nancy Schön, best known for her Make Way for Ducklings sculpture, featuring the new release Ducks on Parade
(Subject to change.)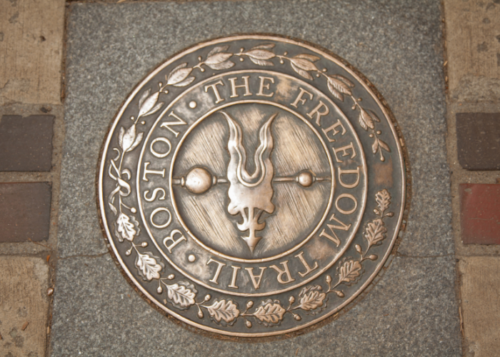 Planning a Freedom Trail Day?
To learn more about exploring Freedom Trail's official historic sites during the pandemic, including what to expect and requirements, please visit the frequently updated Experience the Freedom Trail Now webpage at TheFreedomTrail.org.
Purchase Tickets To Visit Old North Church & Historic Site