Skip to Content
We're Open!
Old North Church & Historic Site is open Tuesday through Saturday from 10am – 5pm and Sunday from 12:30 – 5pm. General admission is $5 and includes a self-guided tour of the church with the chance to ask questions to our knowledgeable educators. Children 5 and under are free.
Scroll below to learn about our new family activity and our add-on tours of the church's crypt and gallery!
Masks are encouraged indoors and required in the crypt.
Special Announcements
Old North Church will host a family friendly Independence Day Celebration on Monday, July 4! Scroll below for all the details.
The crypt will be closed for restoration work late in the summer. While crypt tours will not be available during this time, we are excited to offer tours of the bell tower instead! Check back soon for more information.
Group Tours Are Available
If you are interested in organizing a group tour of Old North Church, please contact our Visitor Experience Manager, Julius Hobert, at jhobert@oldnorth.com or 781-352-2069.
Independence Day Celebration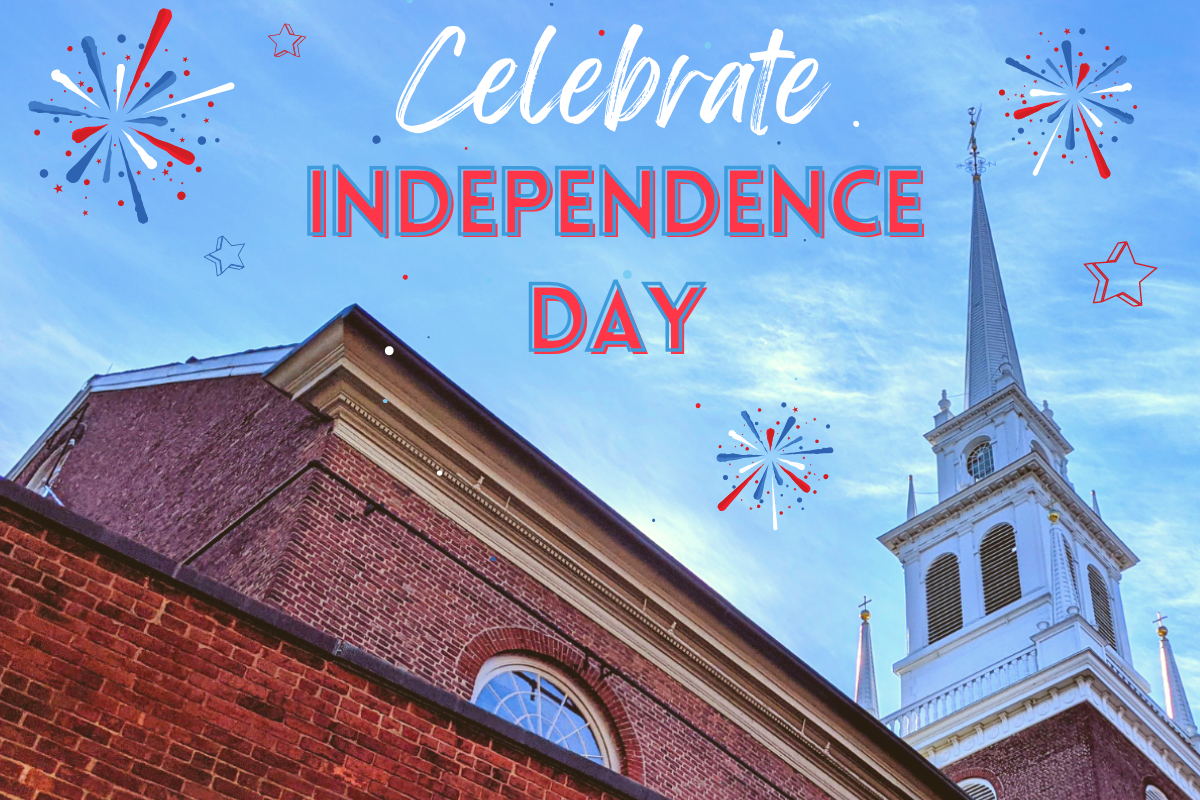 On Monday, July 4, Old North Church & Historic Site will celebrate Independence Day with a special family friendly event!
This year's celebration will include:
Sounding of the church's eight historic change ringing bells at noon
Fifes & Drums performance from 2:00 – 3:00pm
Children's storytime sessions at 10:15am, 11:45am, 1:15pm, and 3:45pm
A fun history scavenger hunt
A pre-recorded reading of Longfellow's "Paul Revere's Ride" poem with the voices of visitors from across the country
Demonstrations of a colonial-style printing press
Guided tours of the church's crypt, gallery, and bell tower
Join us from 10am – 5pm for the chance to celebrate American Independence at the site that ignited the Revolution.
Family Activity: Prince's Pew Pursuit
In this new activity designed especially for families, visitors explore Old North through a scavenger hunt narrated by Prince, the friendly North End cat who used to frequent the church. By finding clues and answering questions, participants will see highlights of the sanctuary and learn about Old North's unique history.
Audience: Children ages 6-12 and their families
Cost: This activity is included with your admission ticket! To participate, simply request a copy of Prince's Pew Pursuit when you enter the church.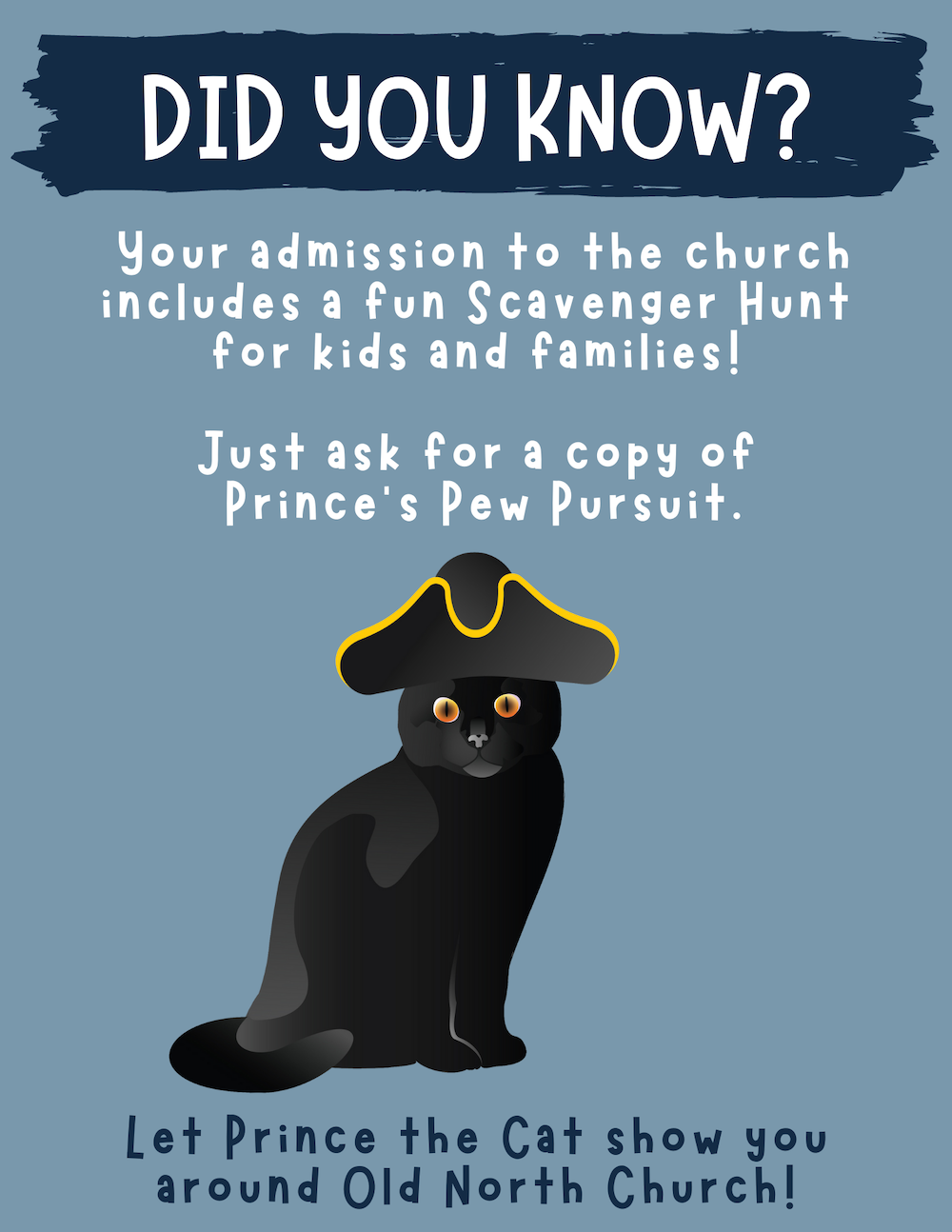 Add-On: Crypt Tour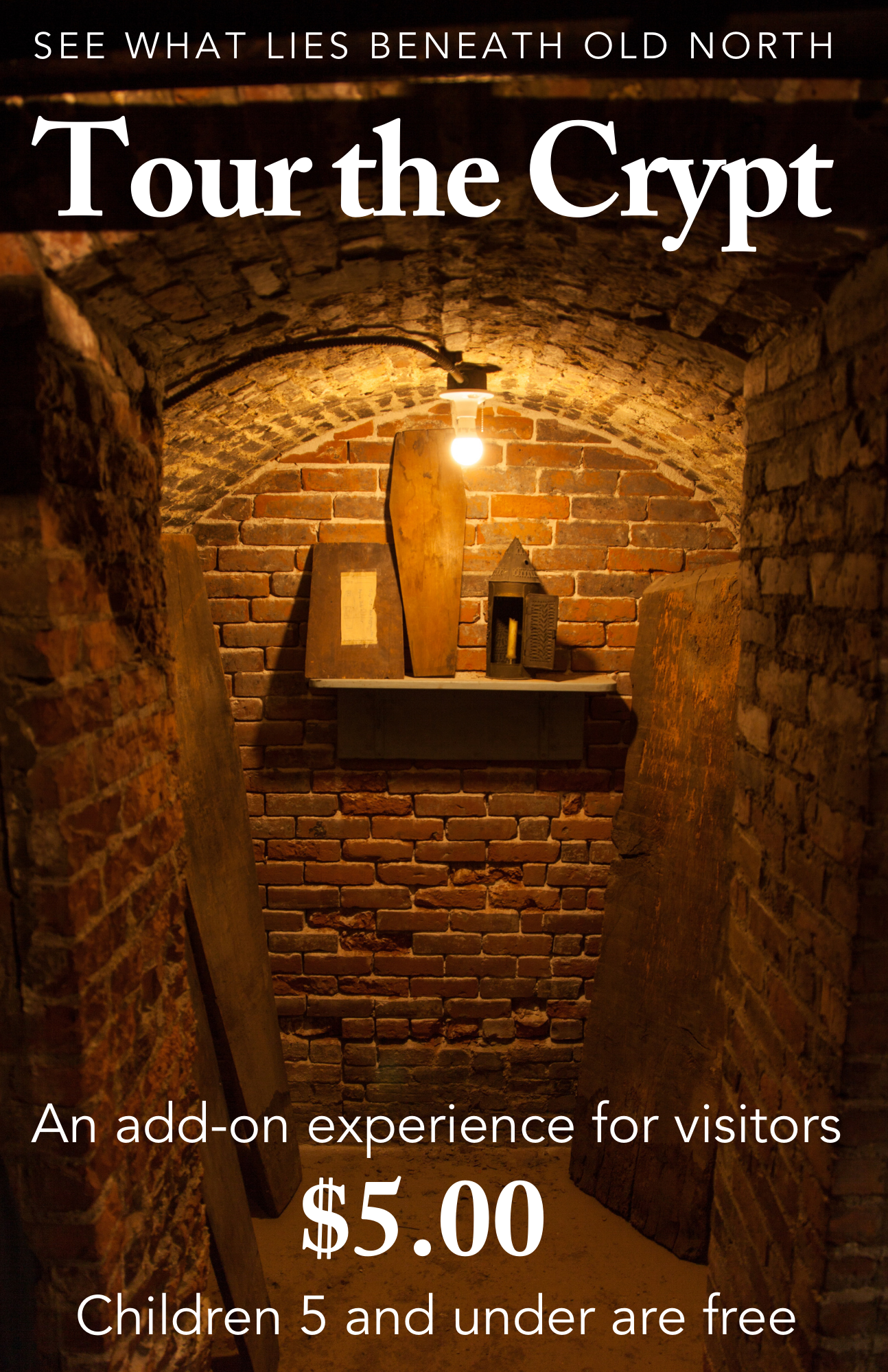 Did you know that over 1,100 bodies lie underneath the sanctuary of Old North Church? Explore Old North's historic crypt on a guided visit with one of our educators. You'll hear about the burial practices of early congregants and learn about some of those who have rested in this unique space for hundreds of years.
When: Tours run throughout the day. Please note that crypt tours will be on a temporary hiatus late in the summer.
Length: 15 minutes
Tickets: $5 per person. Children 5 and under are free.
Group Size: 1 – 20 people
Content: Historical topics discussed include death, burials, and human remains.
Note: Participants should be comfortable in a basement setting and navigating tight spaces. The crypt has low lighting, uneven surfaces, and is not wheelchair or stroller accessible. Masks are required.
Add-On: Gallery Tour
Old North's gallery is a paradoxical space — home to both the church's undesirable balcony seating and some of the sanctuary's most costly and ornate items. In this guided tour, you'll learn about the experiences of early Black congregants, both free and enslaved, who historically sat in the gallery. You'll also get an up-close look at Old North's beautiful 1759 pipe organ and the 17th century carved angels flanking it. The tour weaves together the stories of the many people whose labor and contributions shaped Old North into the place it is today.
When: Tours run throughout the day.
Length: 15 minutes
Tickets: $5 per person. Children 5 and under are free.
Group Size: 1 – 15 people
Note: Participants should be comfortable climbing stairs and must keep a close eye on any children in their group.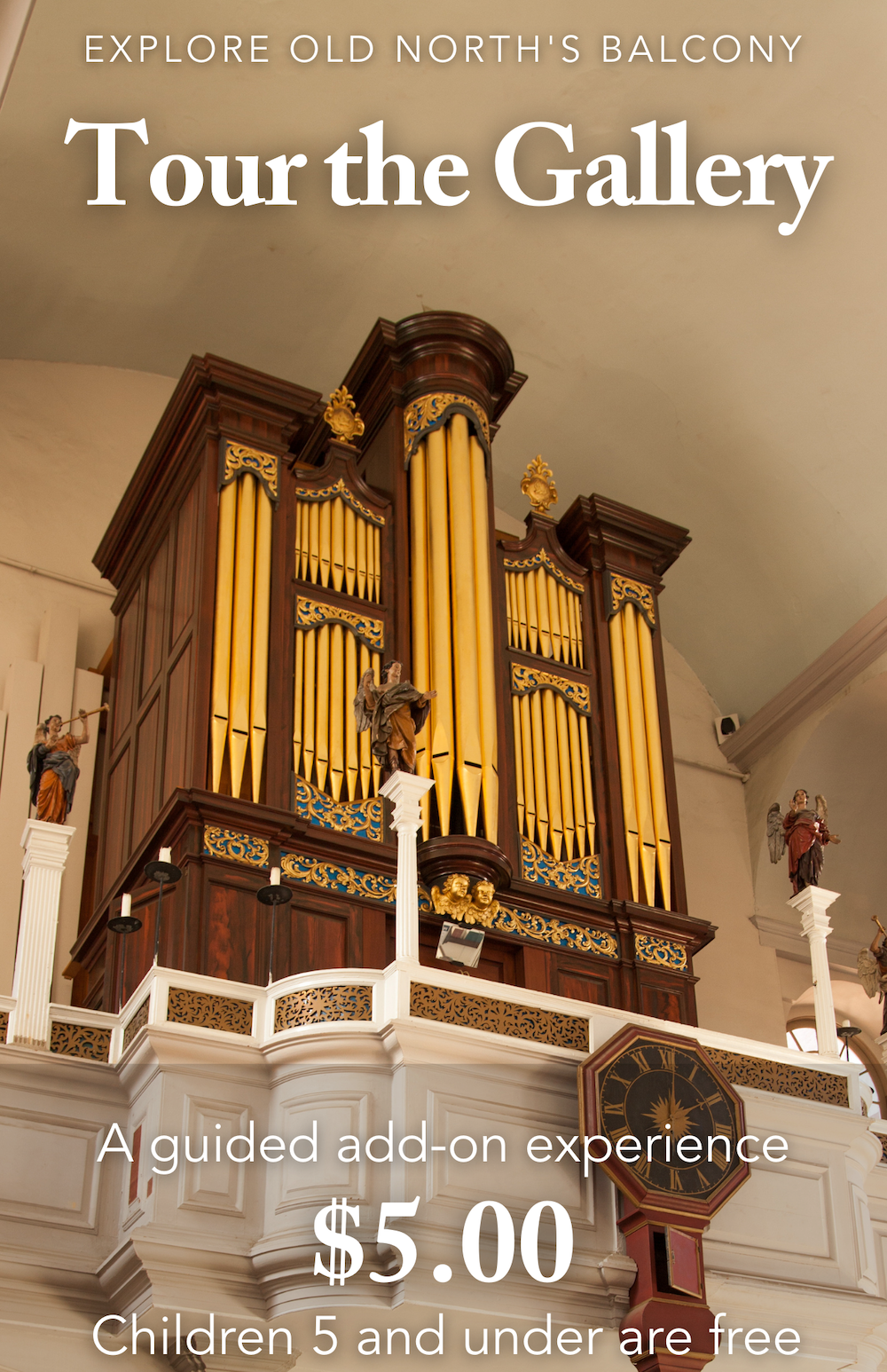 Planning a Freedom Trail Day?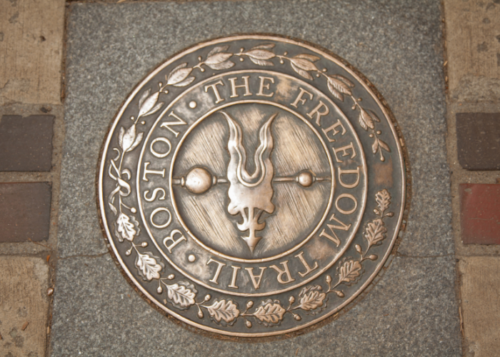 To learn more about exploring the Freedom Trail's official historic sites during the pandemic, including what to expect and requirements, please visit the frequently updated Experience the Freedom Trail Now webpage.
Purchase Tickets To Visit Old North Church & Historic Site