Skip to Content
Sounds of Old North: Classroom Resources
The Sounds of Old North in Your Classroom
Music has played (and still plays!) an important role at Old North Church. Our site is home to some unique instruments including a restored 1759 organ and eight change-ringing bells dating back to 1740. While these instruments have a lot of history and can teach us about history, they also present an opportunity to learn through other disciplines.
Below are three lessons that explore these instruments through subjects beyond history including art, music, and science. These resources were created by teachers and are available free of charge.
Written by Clare Vadala-Clark, Boston Public Schools
In this lesson, students explore patterns through both color and sound. They begin by learning about Old North's change ringing bells and listening to the patterns they play. The students then color their own set of change ringing bells using primary and secondary colors and create their own change ringing pattern. Download the lesson.  
Written by Jennifer Li, Boston Public Schools
This lesson, designed for students in grades 3 through 5, explores the organ of the Old North Church from a music/arts and science perspective. Students will discover the different sounds that the organ can make and learn how an organ is able to produce those different sounds. Download the lesson. 
Written by Talia Clark, Boston Public Schools
In this lesson, students will make connections between hands-on experimentation with sound; observations of the bells and organ at Old North Church; and the physics concepts of frequency, wavelength, and velocity of sound waves. They will apply their understanding of these concepts to design, build, and tune their own musical instruments. Download the lesson.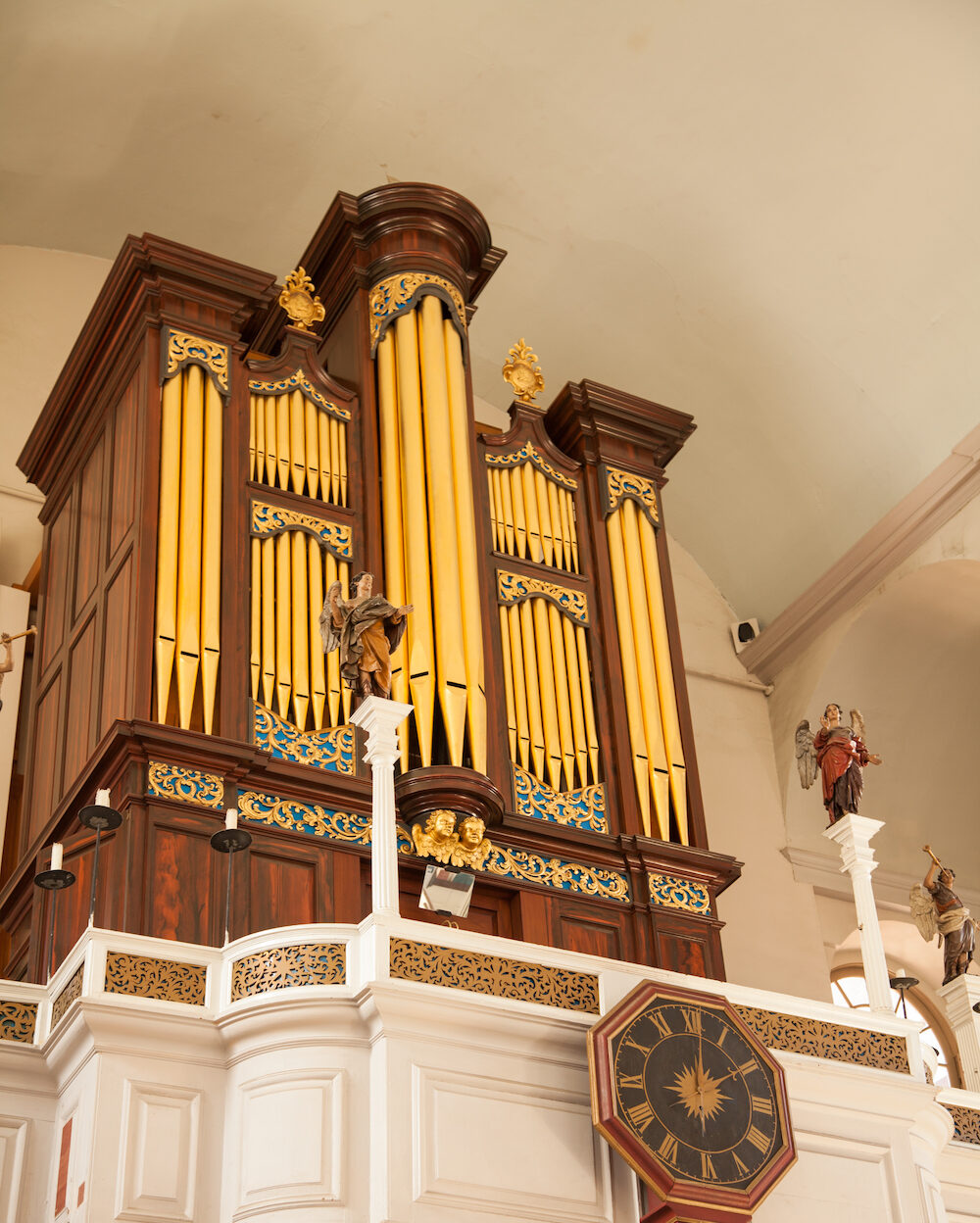 If you have questions or would like to learn more about these classroom resources, please email Emily Spence at espence@oldnorth.com.
Click the link below to learn more about the Old North's organ and change-ringing bells!
Purchase Tickets To Visit Old North Church & Historic Site