Skip to Content
Old North, the Revolution, and a History Mystery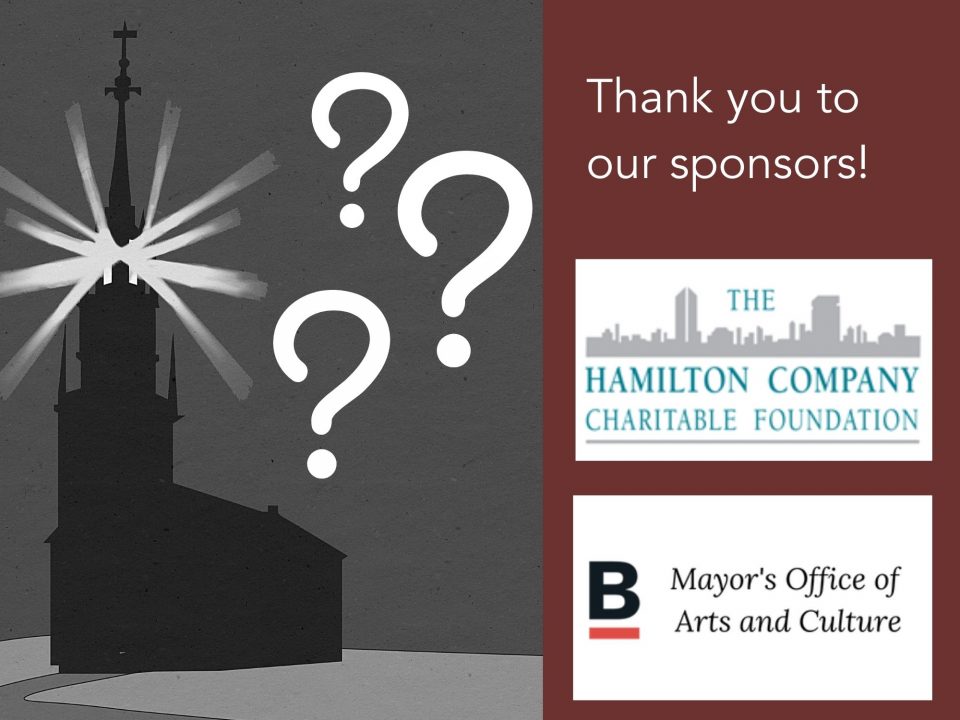 "Old North, the Revolution, and a History Mystery" is a three-part video program filmed onsite at Old North Church & Historic Site.  These videos are ideal for upper elementary school students (specifically 3rd and 5th grade history frameworks.)  Thanks to the generosity of donors, these videos and all supplemental activities are available to teachers, parents, and afterschool programs free of charge. Simply fill out a brief interest form to receive the materials.
Content: 
History Mystery is a three-part video series that explores the events leading up to the Battles of Lexington and Concord through the lens of Old North Church. Videos can be viewed in one sitting or as separate episodes.  Total run time is approximately one hour.
Part One: Colonial Boston, Old North and the Origins of the Revolution

focuses on Old North and the events that contributed to increasing tension in colonial Boston;  Topics covered include:

Historical context

18th century Boston

Seven Years War

Parliament's taxes and colonial protests

Patriots and Loyalists
Part Two: The American Revolution and Paul Revere's Ride

further explores the events that led to the American Revolution and discusses the details of Paul Revere's ride.  Topics covered include:

Boston Tea Party

Intolerable Acts

Sons of Liberty

Battles of Lexington and Concord
Part Three: Who Held the Signal Lanterns?

guides students through source material as they build an argument while considering the role of context in the interpretation of historical events. Topics covered include:

Review of Paul Revere's ride

Robert Newman and Captain John Pulling, Jr.

Bias

Analyzing sources including letters, speeches and plaques

Using evidence to support an opinion
Learning Outcomes:
Students will learn how Old North and Boston fit into the story of the American Revolution

Students will be challenged to build an evidence-based argument for the most likely "suspect" in the mystery of who held the lanterns on April 18, 1775.  

Students will be introduced to the concepts of context and bias in historical analysis
Highlights Applicable to Frameworks:
Students will learn about the diversity of political opinion in a colonial city like Boston, using Old North's community as an example.
Locate

Old North Church as an

important site in Pre-Revolutionary and Revolutionary history

and

analyze the role and significance

of Paul Revere.

(5.T2.2)
Explain the relationships and interactions between people, ideas and historical concepts

to understand the importance of teamwork and the many ways people can be involved in civics.

(5.RI.3)
Determine one or more main ideas

of a primary source and

cite specific textual evidence

to

support analysis of primary sources. (5.RI.2; RCA-H.1)

 
Identify reasons for the American Revolution (including how Boston's unique geographical and political situation shaped what happened).
Recognize cause/effect relationships and explain motivation for and consequences of decisions made in the past. 
Integrate information from several texts

on the same topic to build an argument.

(5.RI.9)
Students will have the opportunity to develop and practice numerous related skills, including:

Listening and comprehension skills

Responding to questions

and

making comments that contribute to discussion. (5.SL.1)
Drawing conclusions from knowledge gained from discussion. (5.SL.1)
Introducing an argument

and

supporting it with logical reasoning

and

relevant evidence

.

(WCA.1)

Evaluating a source, including distinguishing among fact, opinion and bias.

Empathy-building for views and opinions that differ from one's own.
History Mystery is supported by the City of Boston's Arts and Culture COVID-19 Fund and The Hamilton Company Charitable Foundation.
Purchase Tickets To Visit Old North Church & Historic Site