Skip to Content
The Clough House is open once again! One of Boston's oldest surviving brick residences, the 1715 Clough House is home to the Printing Office of Edes & Gill and Heritage Goods + Gifts. Learn more about our live colonial printing demonstrations and artisanal gift shop below.
The Clough House is located on Old North Church's campus at 21 Unity St, Boston, MA 02113. Admission is free.
The Printing Office of Edes & Gill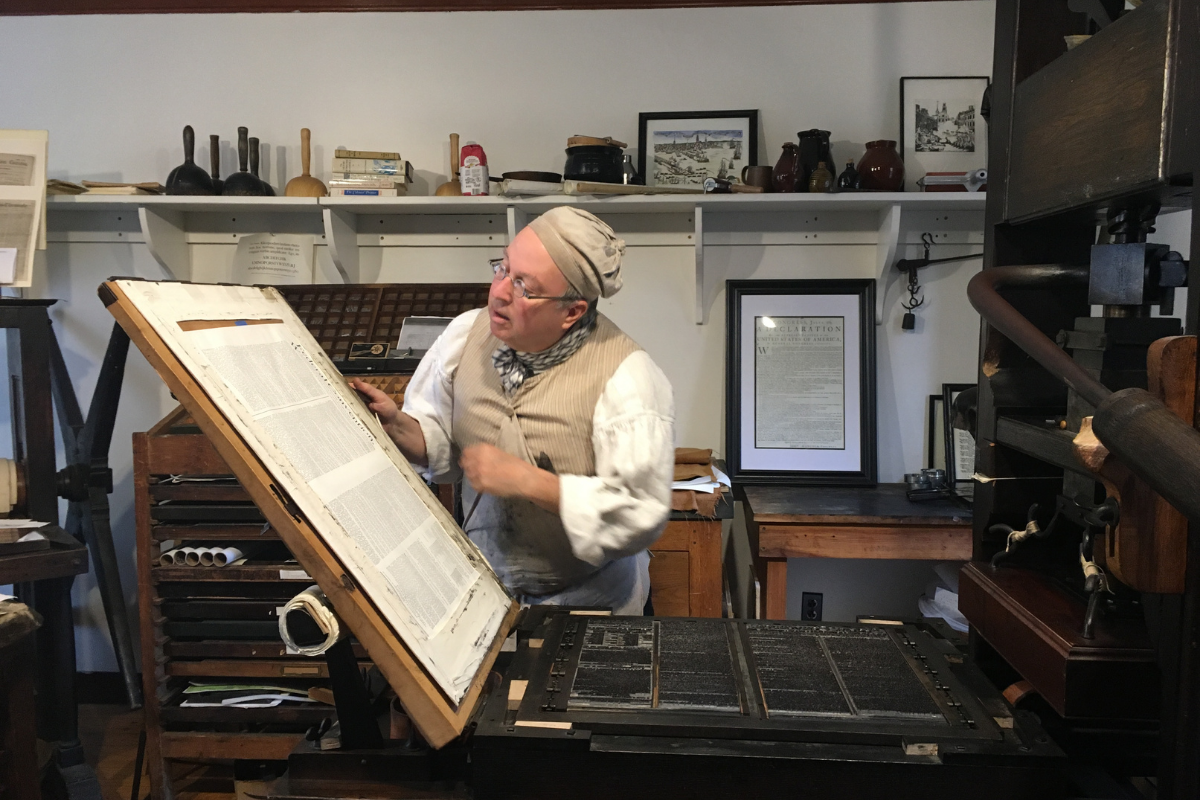 The Printing Office of Edes & Gill is a reproduction 18th century colonial print shop led by longtime print master Gary Gregory. The shop interprets the connections between newspapers, the printing business, the American Revolution, active citizenship, and the juxtaposition of liberty and enslavement in the colonial era.
Watch as Gary demonstrates the colonial printing process, reproducing historic documents of the Revolution utilizing 18th century printing methods and materials, hand setting the type one letter at a time. Visitors feel like they are transported back in time as discussion about colonial printing encourages them to consider the role of the media then and today.
Heritage Goods + Gifts
Heritage Goods + Gifts is a new retail shop dedicated to New England artisans and small businesses. Focusing on locally made products from BIPOC- and women-owned businesses, the shop highlights the stories behind the makers and their products. Whether you're visiting Boston on vacation or a lifelong Massachusetts resident, Heritage Goods + Gifts is guaranteed to have something you'll love.
The shop is open Tuesday through Sunday from 10am to 5pm.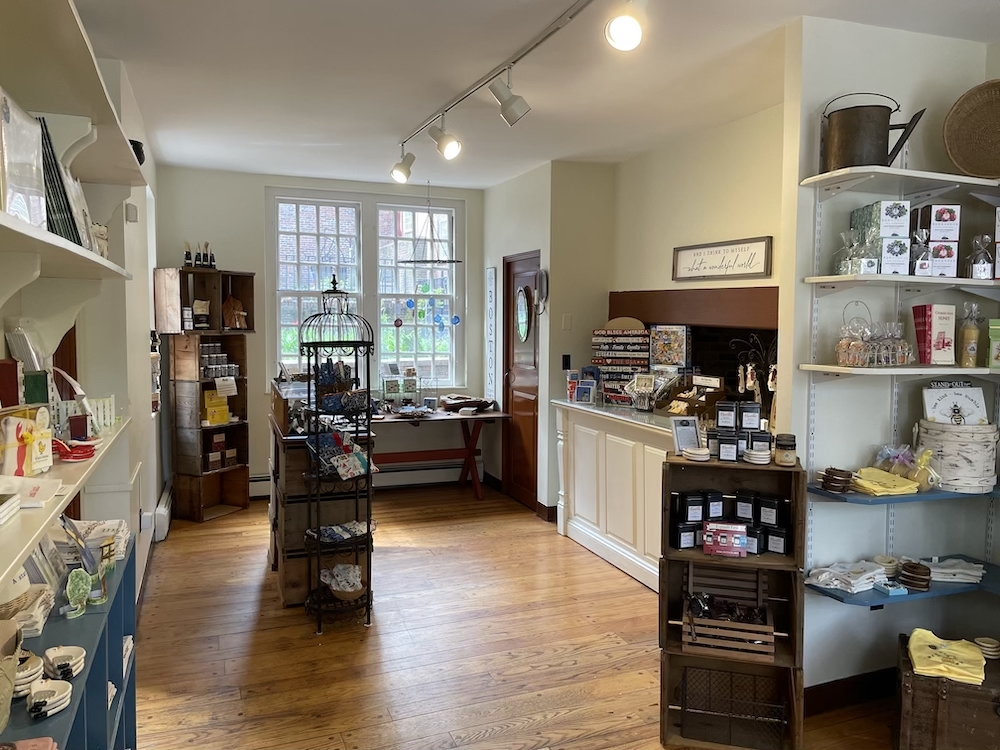 Purchase Tickets To Visit Old North Church & Historic Site