Skip to Content
This year, join us for an ongoing exploration of active citizenship through an exciting variety of virtual programs and events.
Upcoming Programs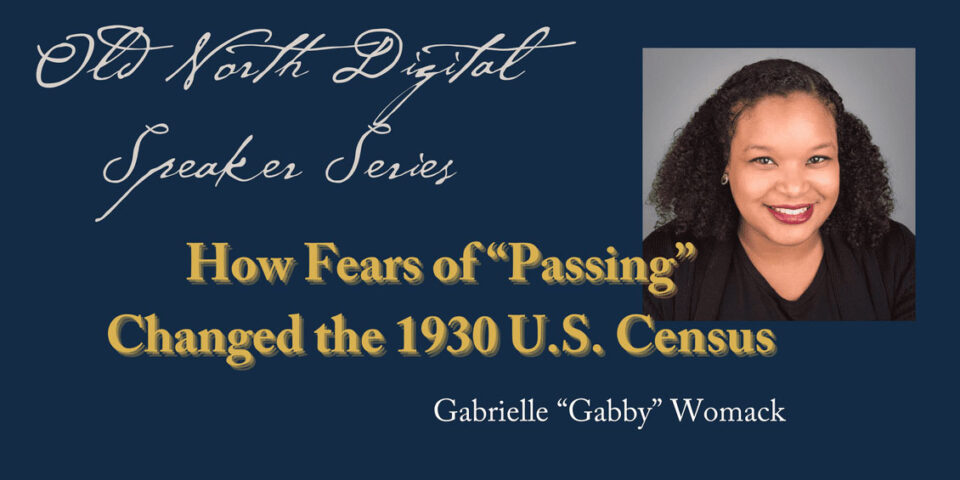 Digital Speaker Series
Wednesday, March 31, 2021 @ 7:00 – 8:00 pm
How Fears of "Passing" Changed the 1930 U.S. Census
Speaker: Gabrielle "Gabby" Womack
Completing the United States Census is a core element of active citizenship. Census numbers impact community funding, representation in congress, and so much more. And yet, the history of the Census includes barriers to full participation. Although the United States Census is meant to be an unbiased and apolitical part of American democracy, it has been altered by popular opinion and fear numerous times in the past. Race is one such category that has changed consistently since the creation of the census. Gabby Womack will discuss how mixed-race Americans were erased from the census in 1930 and how it was connected to racial "passing".
This presentation dives into the stories of "passers," creation of race science, passing in pop culture, and the U.S. government's attempt to stop this practice and erase the nuanced identities of mixed race people.
A Zoom link will be sent to you on the afternoon of March 31st.
Gabrielle "Gabby" Womack is a Reference/Access Librarian, archivist, and historian specializing in nineteenth and twentieth-century African American history. Gabby's work analyzes personal and societal racial identities, particularly among descendants of the African diaspora, and their effects on policy in the United States. Her research interests include the intersections of race, ethnicity, gender, immigration, eugenics/race science, inequity, and policy in the United States. Gabby loves inspiring folks to read diverse books by underrepresented populations on her Instagram and Facebook pages. Follow her on Instagram @Bookish_AfroLatina and Facebook.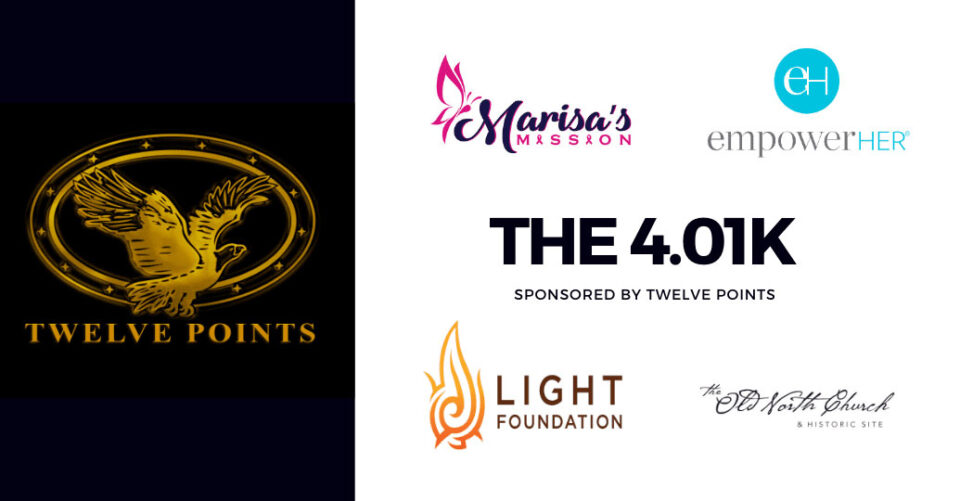 4.01K – Run, Walk, Hop, or Strut
To benefit Old North Church & Historic Site
Sponsored by Twelve Points
Thursday, April 1, 2021 @ 4:01pm
Whether you are a veteran runner, walker, or just getting started on the journey, you can participate in this fun and active event to support Old North Church & Historic Site.
How to participate: The event will take place via the Charge Running app. Charge goes light years beyond traditional running apps by letting you run with others from all around the world, while also providing you with a LIVE remote trainer to help you run smarter, faster, and give you that extra push! When you register, you'll receive an email from Old North with a link to download the app and receive a free two-week trial. When the event goes live, you'll log in via the app, press play, and go!
Date: April 1 at 4:01 pm (or anytime after!) The audio experience for the event includes an hour of music, motivation, and appearances from the event's nonprofit partners that can be launched at your convenience.
Registration Fee: $40
Distance: 4.01K (See what we did there?? It's about 2.49 miles)
The 4.01K is sponsored by Twelve Points Wealth Management. Twelve Points affords individuals and families the freedom to pursue their life's work, their charitable mission, or simply their version of a better tomorrow. We are proud to partner with Twelve Points in achieving our mission of education, engagement, and preservation at Old North Church. 401.K nonprofit partners are Old North Church Historic Site, EmpowerHer, The Light Foundation, and Marisa's Mission.
Purchase Tickets To Visit Old North Church & Historic Site