Skip to Content
This year, join us for an ongoing exploration of active citizenship through an exciting variety of programs and events.
A Storm of Witchcraft: The Salem Trials and the Failure of Leadership
Join Old North and Dr. Tad Baker on Zoom for a look at the "perfect storm" of factors that led to the notorious Salem witch trials.
The 1692 Salem trials are infamous for being the greatest witch hunt in American history. What led to these disastrous events? As Dr. Tad Baker will explain, it took a perfect storm of factors, including religious discord, political factionalism, the worst weather of the century, and an abject failure of leadership.
In this talk, Dr. Baker will unpack the decisions made by Massachusetts leaders, including Salem's local ministers, the panel of nine judges who heard the trial, and the governor who appointed them. A professor of history at Salem State University and an expert on the trials, Dr. Baker will untangle the tragic tale of Salem's witchcraft hysteria.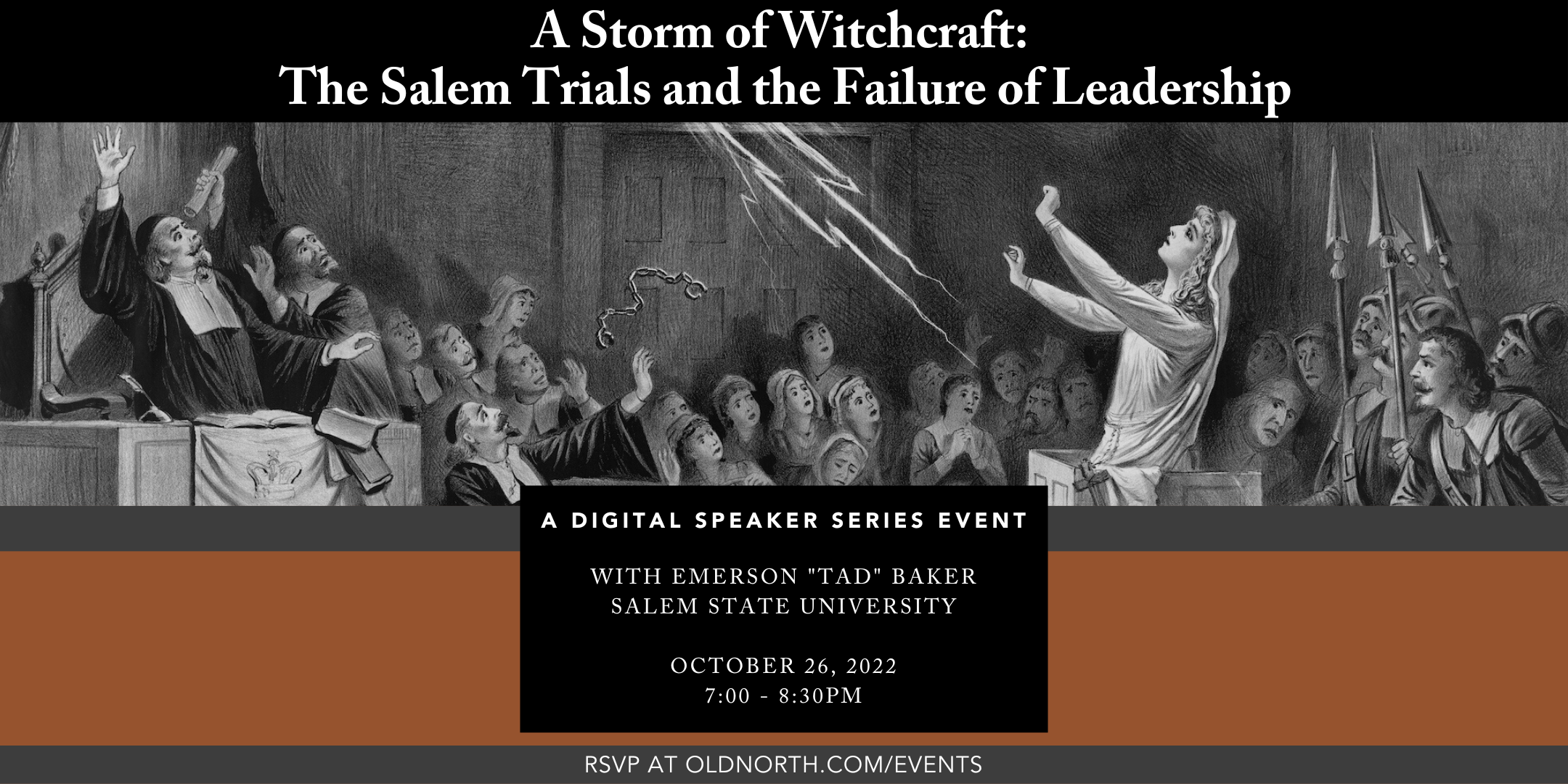 Wednesday, October 26, 2022
7:00 – 8:30pm
Live on Zoom
Register online 
Purchase Tickets To Visit Old North Church & Historic Site