Skip to Content
Throughout the year, Old North Illuminated hosts authors, professors, and other experts for Speaker Series events. To mark the 300th anniversary of Old North as a faith community and church, this year's Speaker Series will include talks that touch on the ways that religion has shaped history and look at how religious practice has reflected the changing times — and changing community. We hope you'll join us.
Their Chosen Faith: Northern Women of Color in the 19th-Century Episcopal Church
In Dr. Jaimie Crumley's Fall 2022 Speaker Series talk, she argued that the women of African descent who participated in Episcopal Churches during the British Colonial Period (roughly 1607-1783) primarily joined the church because of mixed feelings of desire and coercion. However, in this talk, Dr. Crumley will demonstrate that the dynamic between women of African descent and Episcopal Churches in the urban North shifted after the American Revolution.
Starting in the 1780s, many northern states either abolished slavery (in the case of Massachusetts) or promised enslaved people their gradual emancipation. While coercion continued to define the lives of free people of color, the end of slavery offered more opportunities for them to explore their faith. In the early decades of freedom and quasi-freedom in the North, some women and men of African descent made Episcopal Churches in the urban North (including the Old North Church) their spiritual homes. In this talk, Dr. Crumley will discuss how some women of color in the urban North participated in the Episcopal Church during the nineteenth century.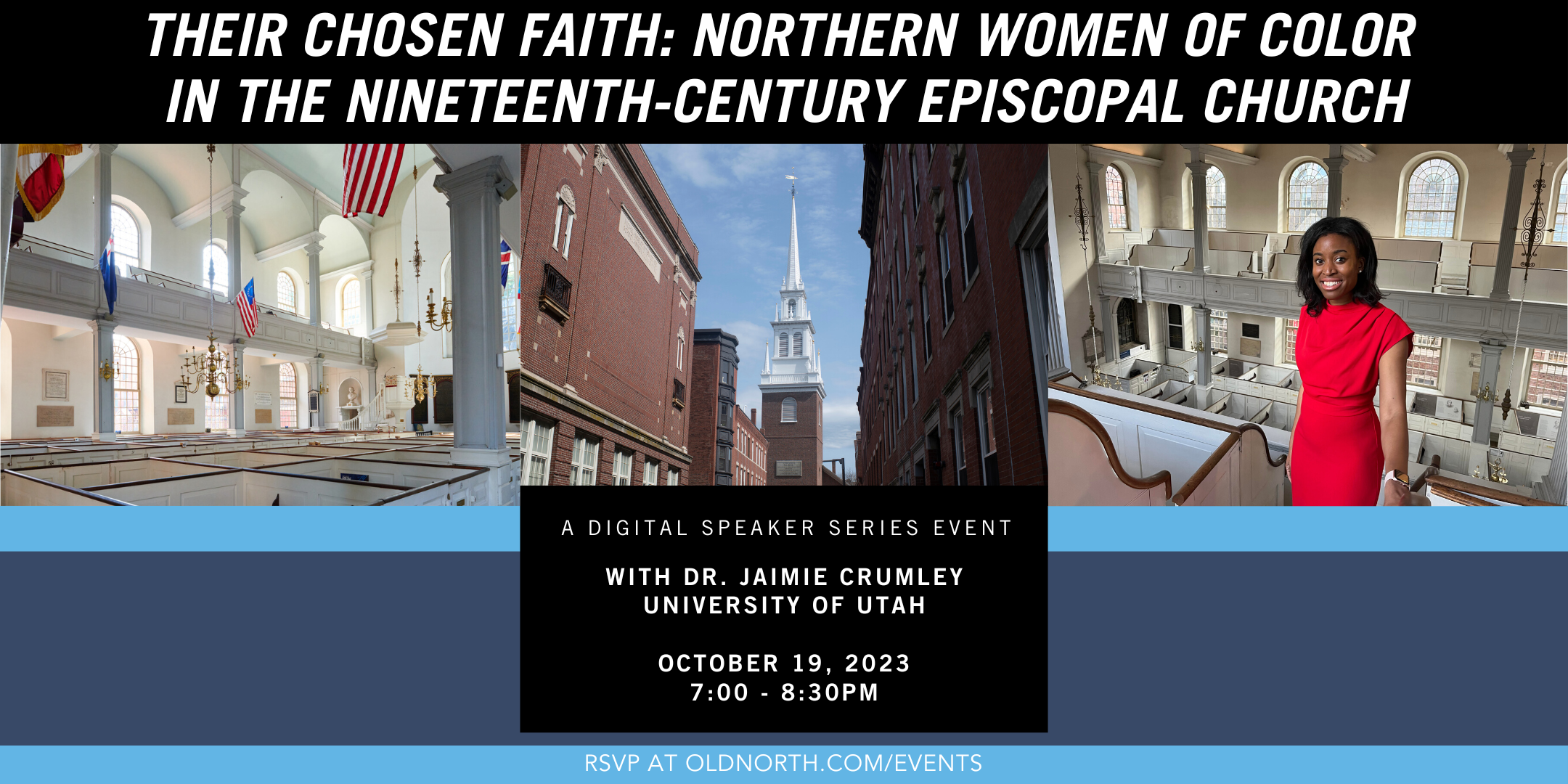 Thursday, October 19, 2023
Live on Zoom
7:00 – 8:30pm
Donate What You Can
Register Now 
The Stones Cry Out
Many people visit Boston's historic burying grounds to see the monuments of historical figures like Samuel Adams, Paul Revere, John Hancock, Crispus Attucks, Samuel Sewall, Prince Hall, and Cotton Mather. But few pause to read the inscriptions on the stones of other early "every day" Bostonians, whose names and lives are now long forgotten. For those who take the time to look and "listen" closely, these gravestones convey highly personal messages that not only reveal a glimpse into their personal lives, but also the literature that they read, the hymns they sang, and the poetry that moved them. These stones also can tell us a great deal about colonial Bostonians' attitudes toward life, death, and eternity.
Join burial ground expert John Hanson for The Stones Cry Out and explore the history and poignancy of the Copp's Hill Burial Ground epitaphs, followed by a reception and multimedia presentation at the Old North Church, as we illuminate history through the artistic disciplines of poetry, verse, and music.
After-Hours Crypt Tours
Old North is offering after-hours tours of our newly reopened crypt from October 26 – 31! Perfect for the season, these 40-minute tours are an extended version of our highly popular crypt tours, weaving together stories about colonial death practices and fascinating discoveries made during the crypt's recent restoration.
Tours are offered at 5:30 and 6:15pm. Tickets are $15 per person. Reserve your spot before they fill up!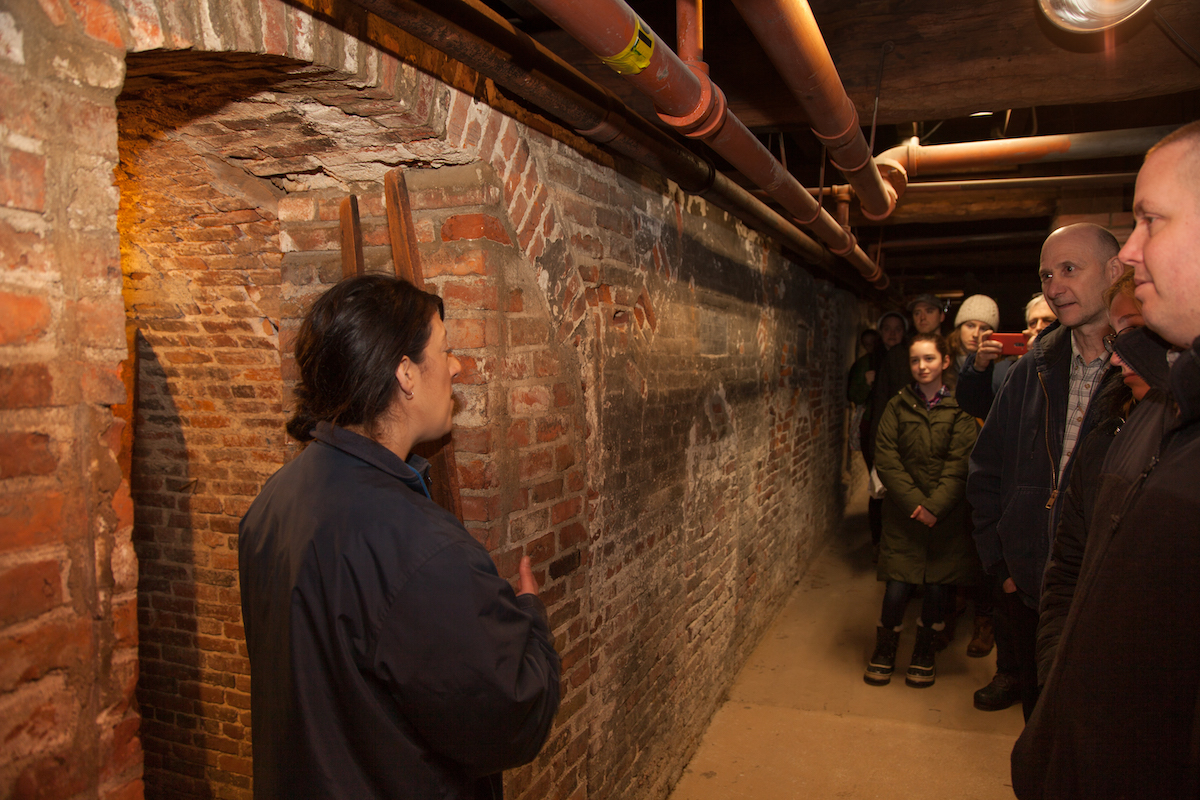 Purchase Tickets To Visit Old North Church & Historic Site