Skip to Content
This year, join us for an ongoing exploration of active citizenship through an exciting variety of programs and events.
Independence Day Celebration
On Monday, July 4, Old North Church & Historic Site will celebrate Independence Day with a special family friendly event!
This year's celebration will include:
Sounding of the church's eight historic change ringing bells at noon
Fifes & Drums performance from 2:00 – 3:00pm
Children's storytime sessions at 10:15am, 11:45am, 1:15pm, and 3:45pm
A fun history scavenger hunt
A pre-recorded reading of Longfellow's "Paul Revere's Ride" poem with the voices of visitors from across the country
Demonstrations of a colonial-style printing press
Guided tours of the church's crypt, gallery, and bell tower
Join us for the chance to celebrate American Independence at the site that ignited the Revolution.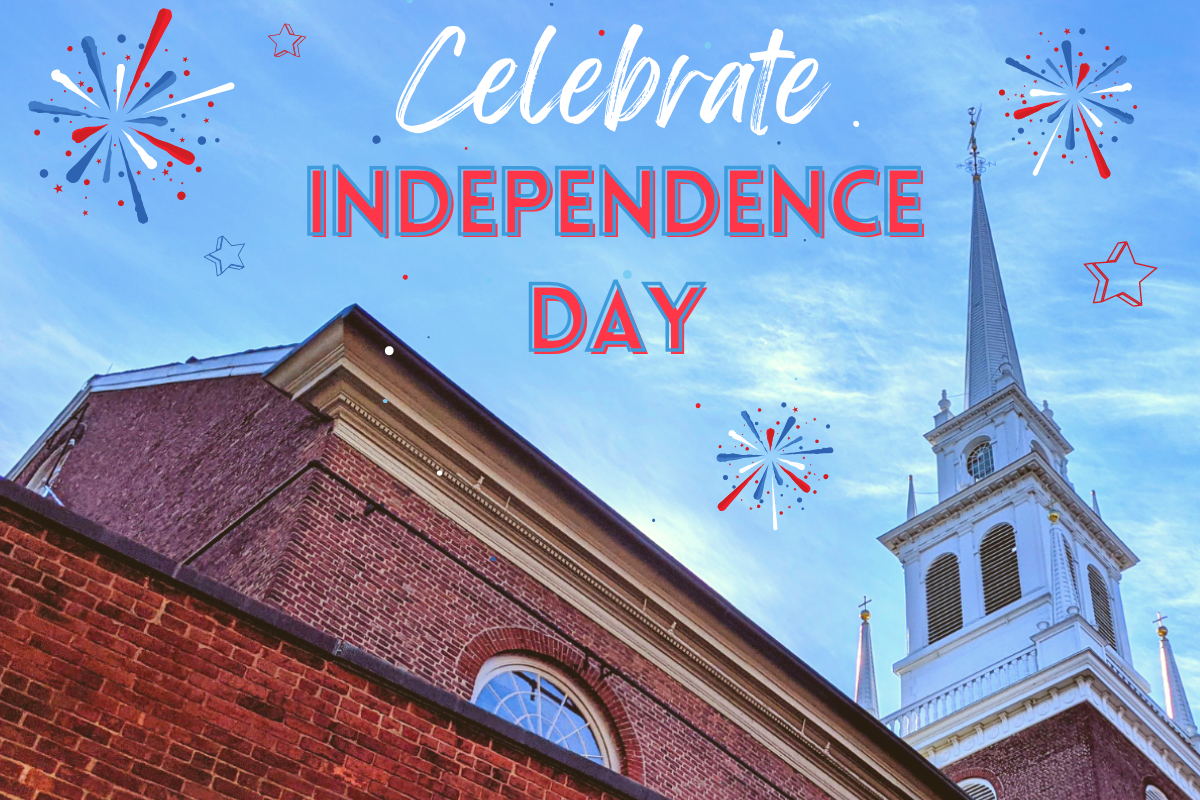 Monday, July 4, 2022
10:00am – 5:00pm
Old North Church & Historic Site
193 Salem St, Boston, MA 02113
Old North and the Sea
Join Old North on Zoom for a fascinating look at the church's connection to the Atlantic — from the Navy to the world of privateering.
Throughout the 18th and early 19th centuries, Boston was a city that relied almost entirely on the maritime industry. Similarly, the history of Boston's Old North Church was shaped in many ways by the congregation's relationship with the Atlantic world.
Using the church's connection to the sea as a launching point, Researcher T.J. Todd will examine a narrative that goes beyond the walls of the building. Specifically, he'll dive into the stories of Captain Samuel Nicholson, the first commander of the USS Constitution, and Captain Thomas Gruchy, the privateer who captured and donated the beautiful carved angels in Old North Church's gallery. Join us for a captivating talk exploring how the reputations and fortunes of these two Old North congregants were made, and lost, via the Atlantic.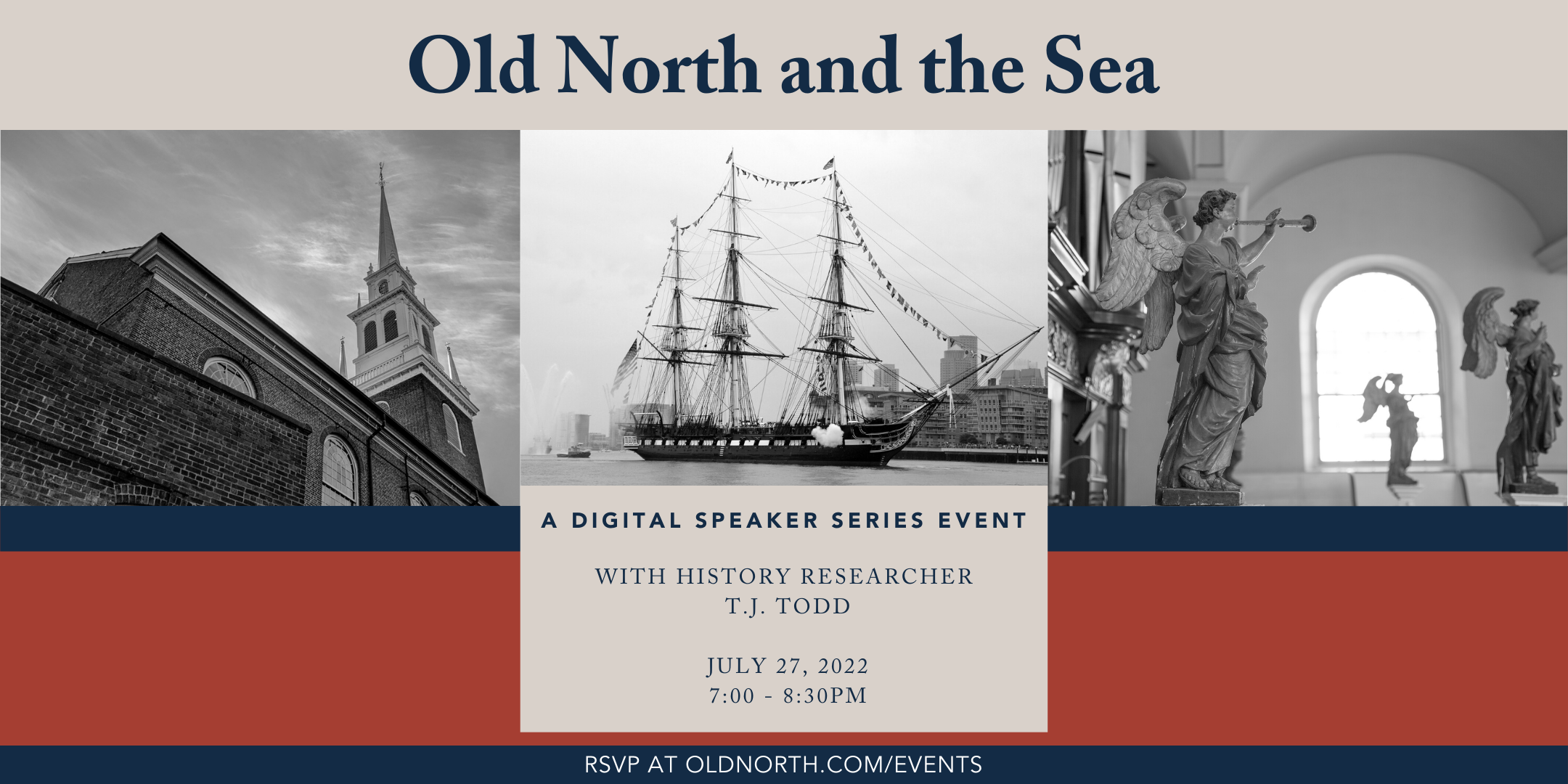 Wednesday, July 27, 2022
7:00 – 8:30pm
Live on Zoom
Register online 
Purchase Tickets To Visit Old North Church & Historic Site