Skip to Content
Throughout the year, Old North Illuminated hosts authors, professors, and other experts on Zoom for Digital Speaker Series events. To mark the 300th anniversary of Old North as a faith community and church, this year's Digital Speaker Series will include talks that touch on the ways that religion has shaped history and look at how religious practice has reflected the changing times — and changing community. We hope you'll join us.
Black Spaces in White Worlds: Prince Hall Freemasonry, Emancipation and the Contingencies of Empire
Join Dr. Chernoh Sesay on Zoom for a talk exploring Black religious and political spaces during the Revolutionary War and early republic.
As Americans weathered the turbulent days of the Revolutionary War and early republic, African Americans carved out their own religious and political spaces in the new nation. In this talk, Dr. Chernoh Sesay of DePaul University will explore how enslaved and marginalized people of African descent fashioned community in unexpected places and played pivotal roles in historic change. Special attention will be given to Black religious and political spaces in Boston, including the emergence of Prince Hall Freemasonry, a branch of Freemasonry for African Americans founded by the Beacon Hill abolitionist Prince Hall.
Drawing on archival material from Boston's churches and recent scholarship, Dr. Sesay will explore the themes of gender, ritual kinship, abolition, and emancipation in Black religious spaces. This talk will also consider how the circumstances and contradictions of the American Revolutionary era were shaped by the religious and political experiences of African Americans.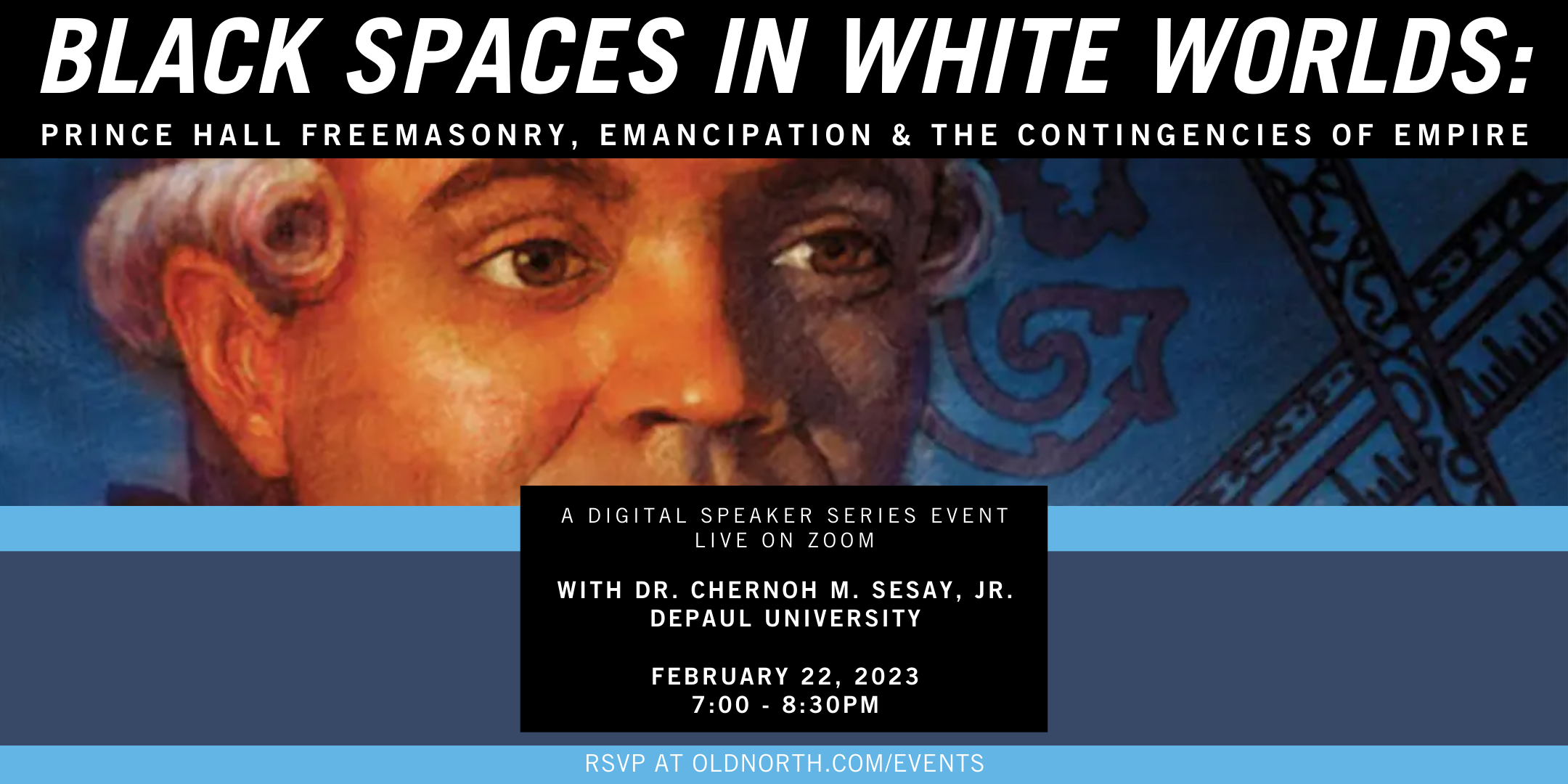 Wednesday, February 22, 2023
7:00 – 8:30pm
Live on Zoom
Register online
Purchase Tickets To Visit Old North Church & Historic Site