Skip to Content
This year, join us for an ongoing exploration of active citizenship through an exciting variety of virtual programs and events.
Upcoming Programs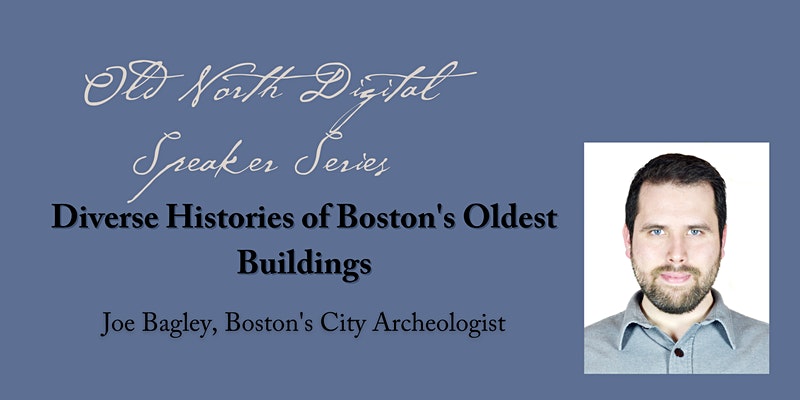 Digital Speaker Series
Wednesday, May 12, 2021 @ 7:00 – 8:00 pm
Diverse Histories of the North End's Oldest Buildings
Speaker: Joe Bagley
As Boston approaches its four-hundredth anniversary, it is remarkable that the city still contains dozens of 18th century buildings. This book talk celebrates Bagley's second book, the first to survey Boston's fifty oldest buildings, and does so through an approachable narrative which will appeal to nonarchitects and those new to historic preservation. This particular talk focuses on the stories from the six buildings in Boston's historic North End that made the list. Building highlights include the Grant House and Kimball-Parker House— two mid-18th century buildings you may have walked by and never knew were some of the oldest buildings in the City. The stories shared in this talk cover a wide range of topics from enslaved Bostonians, powerful women, Revolutionary War heroes, and the great efforts that have gone into preserving these places for centuries.
A Zoom link to join the event will be sent to registered participants on the afternoon of May 12.
Joe is the City Archaeologist of Boston, a historic preservationist and staff member of the Boston Landmarks Commission. He is the author of the award-winning A History of Boston in 50 Artifacts and lives with his wife and dog in Lower Mills.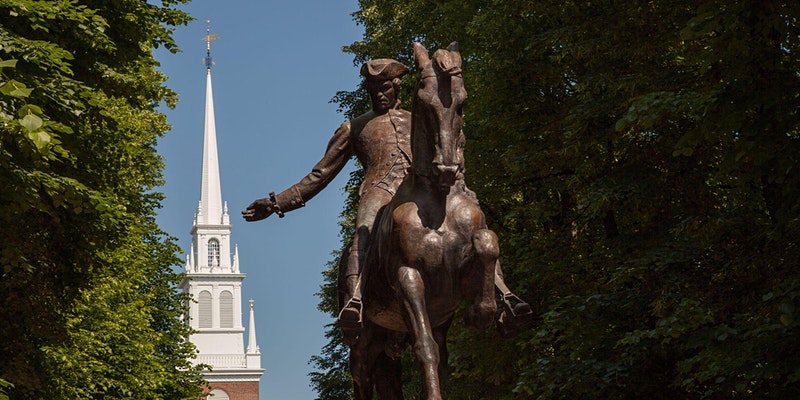 Old North Church Virtual Tour
Join us for a virtual tour of the iconic Old North Church.
Wednesday, June 9, 2021 @ 6:30 – 7:30 pm
Tickets: $15.00
The enduring fame of Old North Church began on the evening of April 18, 1775, when church sexton Robert Newman and vestryman Capt. John Pulling Jr. climbed the steeple and held high two lanterns as a signal that the British were marching to Lexington and Concord "by sea" across the Charles River. That fateful event ignited the battles at Concord and Lexington and launched the American Revolution.
The virtual tour experience:
• An hour-long exploration of Old North Church, National Historic Landmark and one of Boston's busiest historic sites.
• An overview of Old North Church's history and the events that led up to the fateful lantern signal.
• An up-close look at our art and artifacts, including our famous box pews, 17th century cherubs, and our 1759 organ.
• Q & A with our Educator
Purchase Tickets To Visit Old North Church & Historic Site