Skip to Content
The People in the Pews: The Rev. Dr. Timothy Cutler
Year: 1723-1765
Pew # 27
The appointment of the Rev. Dr. Timothy Cutler as the first rector of Christ Church (Old North) was a bold statement by the embryonic congregation.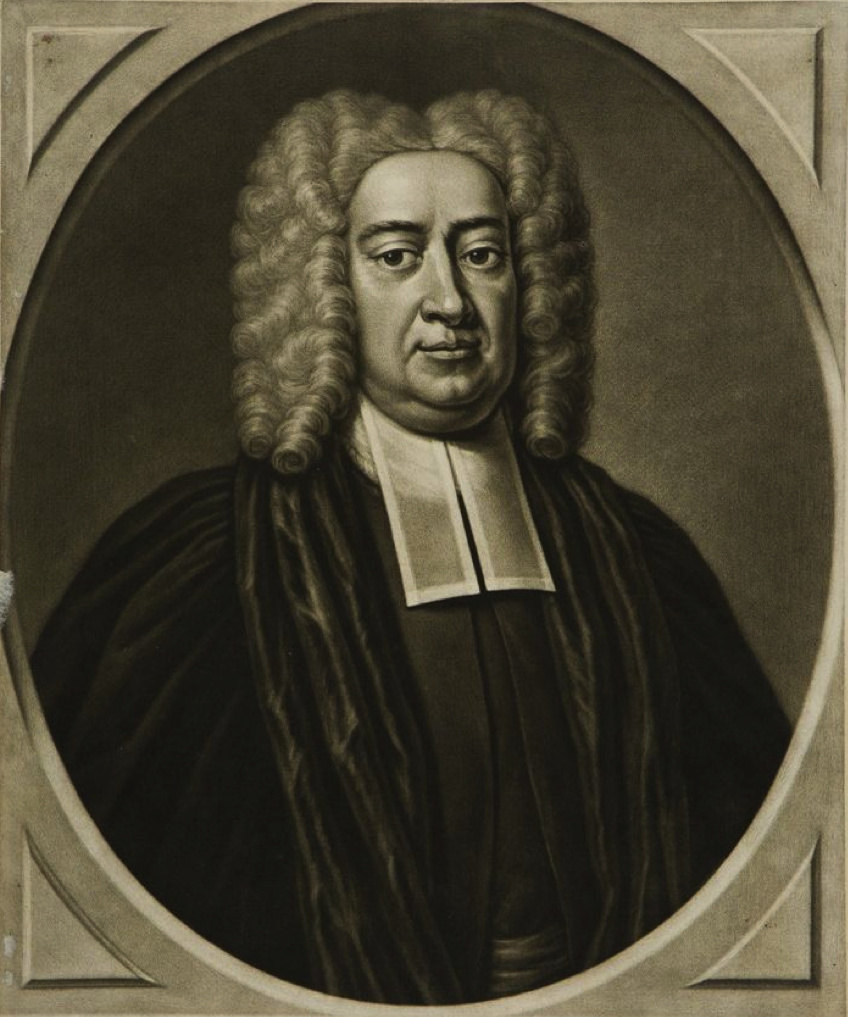 Born in Charlestown, MA in 1684, Cutler attended Harvard College and served as a Congregational minister at his home church until 1709 when he was called to be pastor of a church in Stratford, CT. Ten years later, Cutler became the president and rector of Yale College.  He was known at the time for steadfastly resisting the encroachment of Anglicanism ( Church of England).
In 1722, Cutler sent shockwaves through the Congregationalist hierarchy by informing Yale's Board of Trustees that he, along with others, intended to seek ordination in the Church of England and, in fact, doubted their current ordinations because they had not been ordained by a bishop, which they felt the Scriptures mandated. This decision by Cutler and the other men came to be known to Congregationalists as the Yale Apostacy (meaning, the renunciation of faith.) Cutler was released from his position at Yale. In less than a month, he was invited to Boston by the committee that was building Christ Church, which would become the second Church of England congregation in the city. A month after that, Cutler embarked on a journey to England to seek ordination by a bishop in the Church of England. He returned to Boston a year later with a Doctorate in Divinity from both Oxford and Cambridge Universities; he had been ordained as a priest and as a missionary for the Society for the Propagation of the Gospel in Foreign Parts, assigned to Christ Church in Boston. Local Congregationalists were horrified. On December 29, 1723, Cutler celebrated the first worship service at the church. 
Cutler was fully committed to his work as a missionary and rector to the minority Church of England community in Boston. He was devoted to missionary efforts among the Native American and Black communities, with more Black people being baptized at Old North than at any other church in New England at the time. His efforts were not rooted in a belief in legal equality, however. Cutler himself enslaved a woman named Ann who worked in his family's home and who married an enslaved man from Jacob Royall's household.
Cutler served at Old North until his death in 1765. His tenure helped to firmly establish the presence of the Church of England in Boston. He was a vocal and passionate advocate for the interests of the Anglican Church, including the right of Anglican churches to receive tax monies paid by Anglicans (previously, only Congregational churches received these monies, regardless of the affiliation of the taxpayer) and for the appointment of a bishop in North America. He is entombed in the crypt below the church, directly under the altar.