Skip to Content
COVID Update
With the safety of our visitors, supporters, and staff of primary concern during the COVID-19 outbreak, Old North Church & Historic Site tour options will be limited in 2021. To inquire about group visits contact our Visitor Services Manager at tours@oldnorth.com or 617-523-6676 ext. 109. Please include the name of your group organization, the name of your tour group leader or planner, the size of your party, and your preferred dates and times. We will do our best to accommodate your request as promptly as possible.
Group Tour Prices
General Admission
For groups of 12 people or more who are traveling as part of an organized tour or travel experience. Admission is $5.00 per person. This option includes a visit to the historic Old North Church, a brief interpretive talk on the Church's history, and access to the gift shop. Average on-campus dwell time: 15 – 30 minutes.
General Admission & Guided Tour
$8.00 per person Groups have the option of adding on a guided Behind The Scenes Tour (an exclusive look at our bell ringing chamber & crypt) in addition to the general admission experience. Average on-campus dwell time: 45 minutes – 1 hour.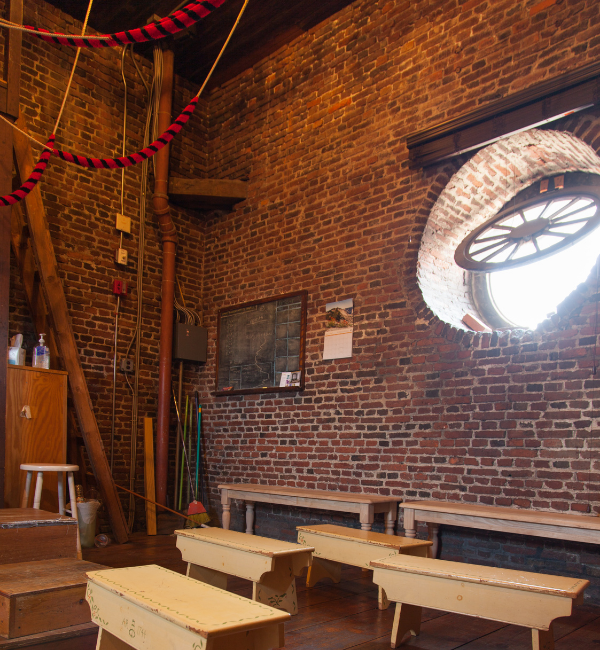 Behind the Scenes
SUSPENDED UNTIL FURTHER NOTICE
Go "behind the scenes" at the Old North! This 30 minute guided tour offers a more in-depth view of the Old North and its history within the theme of HOW THINGS WORK while you explore two areas of the church only accessible on this tour. Climb the stairs of the Old North steeple to the bell ringing chamber where the teen-aged Paul Revere worked as a bell ringer. Explore the history and architecture of the steeple, which has been toppled twice by hurricanes in its storied history. Listen and learn about the workings of the oldest set of change-ringing bells in North America. Walk amongst the 37 tombs constructed in the crypt below the floors of the Old North between 1732 and 1860. Learn about the construction of the crypt, view artifacts found in the crypt, and learn how and why crypts were used in colonial Boston. Disclaimer: This tour requires climbing and descending two flights of narrow, steep stairs and navigating narrow hallways. Persons with claustrophobia or mobility limitations are not advised to take this tour. Tour times are subject to availability and limited in size due to space. Tour Times: April 1 – October 31: Guided tours are offered every half hour from 10:00 am-4:30 pm with a break from 12:00 pm-1:00 pm. Tours are subject to availability and requested times are not guaranteed. During the winter season, tour times will vary. Capacity: 25 visitors per tour MAXIMUM. Due to the physical space within Old North, we cannot accommodate more than 25 people per guided tour. However, we can accommodate 50 people at the same time by starting two tour groups in different sections. Please speak to our Visitor Services Manager for more details.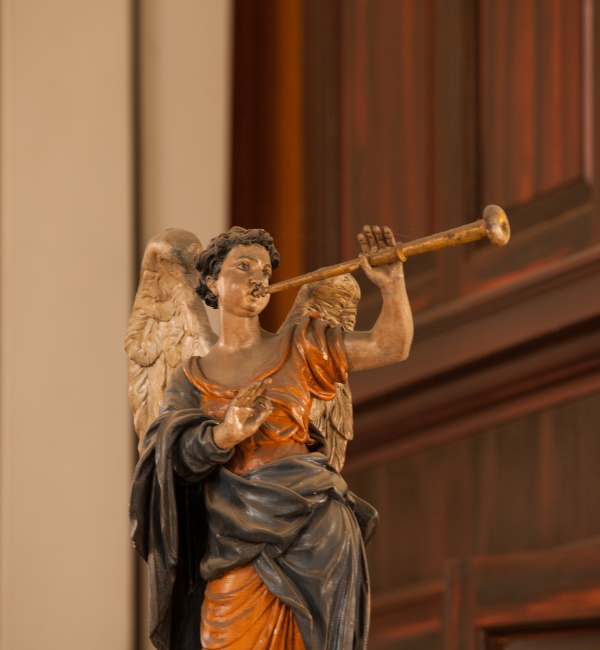 Art & Architecture
Sharpen your observation skills and study the aesthetic components of the Old North Church through Celebrating Craftsmanship: Anglican Art & Architecture! This hour-long interactive experience examines the exterior and interior architecture of the oldest standing Georgian church in Boston, inspired by the work of Sir Christopher Wren, as well as three fine art pieces inside the church including 17th-century wooden Baroque angels and an altar painting by John Ritto Penniman. Visit the second-floor gallery of the church, see the organ up close, and stand on the altar while you consider the visual elements within the context of the 18th and 19th centuries and decode their meaning by looking, discussing, and looking again. There's always more than meets the eye! Tour Prices: $6.00 for adults, $5.00 for seniors and military (IDs required), and $3.00 for children. Not suitable for children under 13. Disclaimer: This tour requires climbing and descending one flight of steep, narrow stairs to the second-floor gallery of the church. Tour Times: This tour is only offered when the church is closed to the public, either one hour before the church opens to the public (either 8 am or 9 am) or immediately after the church closes to the public (either 5 pm or 6 pm). In the months of January and February, we are closed to the public on Tuesdays but can accommodate private tour requests at any time between 10 am and 4 pm. Please speak with our Visitor Services Manager for more information. Capacity: 15 visitors per program MAXIMUM. This program centers around insightful conversations and requires a more intimate environment. Perfect for corporate or organizational team building.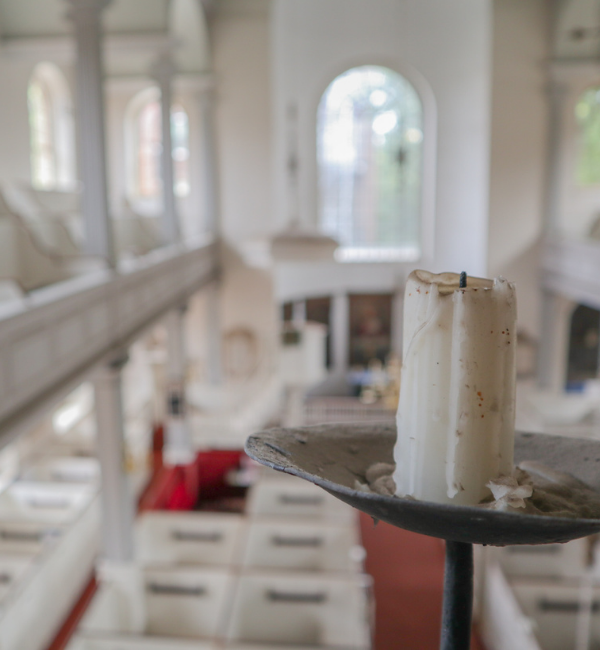 Songs of Liberty
SUSPENDED UNTIL FURTHER NOTICE
The Old North Church & Historic Site welcomes singers of all ages to join in a musical discussion on the meaning of liberty in our time. We invite your choral group to offer your words in song to begin a conversation that many have difficulty articulating. Old North Church offers a place to consider how liberty, freedom, and civic engagement are best represented in contemporary society. Are we living up to the ideals of liberty for which so many have struggled or do we need a new call-to-action? Please join us to fill this famous church with music the world needs to hear. Reserve your place early to ensure that we may accommodate you! We are busiest with performance requests in April. Please fill out this Google Form and our Visitor Services Manager will get back to you shortly! There is no specific cost to participate in the Songs of Liberty program, but we do ask for a donation of $1.00 per person, which may be sent in advance or given the day of the performance. This donation supports the preservation of our national icon. If such a donation is a hardship for your group, you may still participate in the program without it.
Purchase Tickets To Visit Old North Church & Historic Site