Skip to Content
This year, join us for an ongoing exploration of active citizenship through an exciting variety of programs and events.
Yours and Mine: Belonging in the American Experience
In his 1829 Appeal to the Colored Citizens of the World, the influential Black abolitionist David Walker wrote, "America is as much our country, as it is yours." Yet, the conflict between belonging and excluding threads through our nation's history from its beginning.
Join the Old North Foundation on Zoom for the final digital speaker event that touches on David Walker's life and legacy. Old North Foundation Executive Director Nikki Stewart will moderate a panel discussion with some of Boston's leading historians that will explore questions such as:
• What does it mean to be a citizen?
• How has dominant culture limited perceptions of what it means to be "American"?
• How can communities assert belonging when their past has been erased?
• Can we collectively reclaim and restore those stories and experiences in a shared "American" history?
Prior participation in our Speaker Series is not required. The Old North Foundation is committed to telling stories of active citizenship and courageous, compassionate leadership throughout history, and we are proud to host this series of events on David Walker and his Appeal.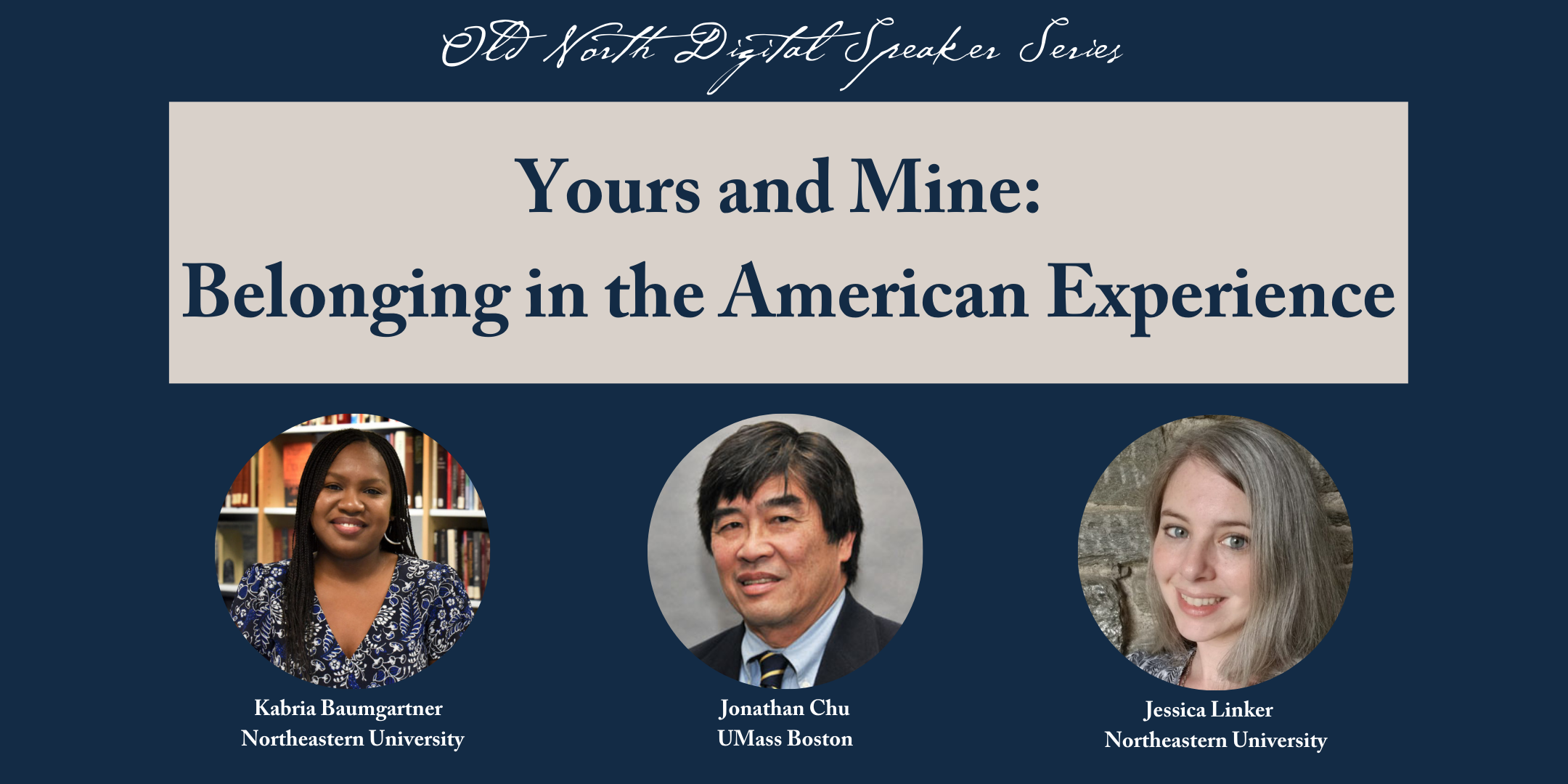 Join Old North on Zoom for a panel discussion with some of Boston's leading historians about what it means to belong in America. 
Wednesday, January 26, 2022 
7:00 – 8:30pm
Register on Eventbrite

Purchase Tickets To Visit Old North Church & Historic Site