Skip to Content
The People in the Pews: Capt. Arthur Savage
In 1716, Arthur Savage displayed the first exotic animal to set foot in the American colonies. He exhibited a male lion at his Brattle Street home where a hand-painted sign declared, "The Lion King of beasts is to be seen here." Such a royal and commanding African animal surely would have attracted throngs of colonists eager for this unusual opportunity. Savage's enslaved man, Sharper, was stationed at the gate to manage the crowds that came through. Strangely enough, some of the lion's hair was cut by Wait Winthrop (Chief Judge of the Massachusetts Court) to be placed as a strengthening tonic under the armpits of his sick grandchild!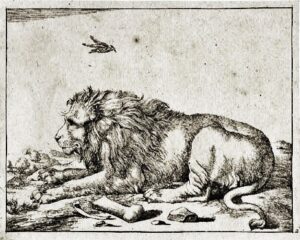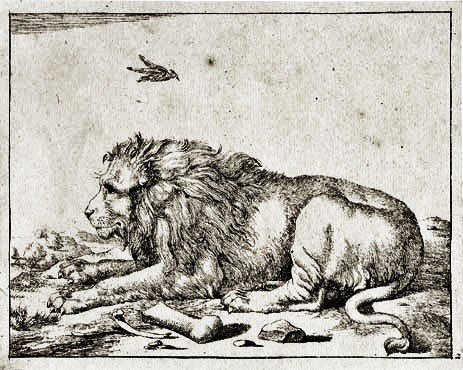 A 1718 newspaper advertisement for viewing the lion read:
"All persons having the curiosity of seeing the Noble and Royal beast the Lyon never one before in America, may see him at the house of Capt. Arthur Savage near Mr. Colmans (Brattle Square) church." — Boston News-Letter, March 31st, 1718
So who was Arthur Savage? b. March 29, 1680 | d. April 20, 1735
Like many men of Boston in the 18th century, he was a sea captain and merchant. In 1713, he became the captain and a  co-owner of the Province Galley, a vessel that conducted trade between Boston and London, which he kept at Long Wharf. Trading mostly in fish, the initial voyages were conducted between Boston and Marblehead. In 1714, he embarked on a voyage to Europe to sell his cargo of fish. Savage was an enterprising man and did not shy from using his position as Captain to pursue his own financial gains. He carried passengers and cargo against orders and at the expense of the owners.  It is likely that this is also the trip where he picked up his infamous lion. Upon his return to Boston, the other owners of the Province Galley filed a lawsuit against Savage claiming a breach of contract and £2,000 in damages. Savage in turn sued them for libel.  There are unfortunately no records of the results of this case but when the Province Galley sailed again in late October 1716, it was under a different captain.
 After his tumultuous stint as captain of the Province Galley, Savage served as constable of Boston in 1716 and naval officer of the port of Annapolis Royal* in Nova Scotia in 1720. He also became the Secretary of the province, becoming the first Provincial Secretary of Nova Scotia. His responsibilities included the collection of customs from ships arriving at or departing from Annapolis Royal. To add to his list of interesting professions, he was appointed coroner in 1728 and served as a Marshal of the Court of Vice-Admiralty for Rhode Island in 1729.
For Savage, like many congregation members, joining Old North may have been a way to establish important connections with other sea captains and merchants in addition to practicing his faith.  In 1710, Savage married Faith Phillips, sister of Old North Church member Gillam Phillips, and it may have been this connection that eventually brought Savage to Old North. By 1725, he owned pews #23 and #38 at Old North Church, which remained in his possession until his death. A few years later, he donated to the church a silver christening basin with his name inscribed on it, a special basin that is still in use today for baptisms held at Old North!
Buried at King's Chapel, Savage left behind his wife and two sons, Samuel and Arthur Jr. His estate was valued at over five thousand British pounds and in his will, he requested that a portion of his estate be donated to the poor. Savage's probate inventory tells us that at the time of his death, Savage owned two enslaved people, Nancy and Sharper. We know that Savage enslaved at least two other people during his life. According to church records, two enslaved people, a child and adult, listed as belonging to Arthur Savage, Charles and Ismail, were baptized at Old North on May 17, 1725.  What became of them during the 10 years between their baptism and Savage's death is unknown.
*Annapolis Royal was the French settlement of Port Royal until the siege of Port Royal in 1710 by Great Britain. The town was the capital of Acadia and later Nova Scotia for almost one hundred and fifty years, until the founding of the city of Halifax in 1749. It was attacked by the British six times before permanently changing hands after the siege of Port Royal in 1710. Over the next fifty years, the French and their allies made six unsuccessful military attempts to regain the capital, including a raid during the American Revolution.