Skip to Content
The People in the Pews: Josiah Calef
By Mark Hurwitz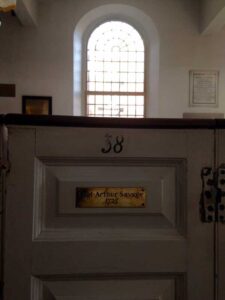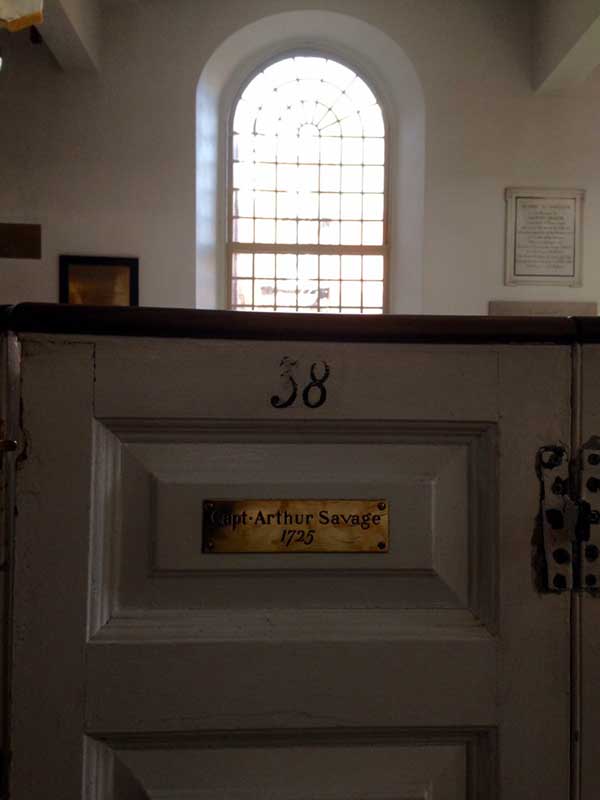 To move us into the 19th century, we'll examine the life of Josiah Calef, a Bostonian who owned pew #38 at Old North in 1807. Many of the previous people we've included in this article series lived during the 18th century, but pews were purchased and owned up until 1912 so all of them were owned and occupied by multiple families over the years. Josiah Calef is obviously not a famous name to us today, but his contributions to life in New England should not go unnoticed.
From 1803 – 1811, Josiah Calef worked as a dry goods merchant in Boston. While living in Boston, he became a member of the Ancient and Honorable Artillery Company. He was also a Freemason and joined the St. Andrews chapter in 1808. He moved to Saco, Maine in 1811 and erected on Indian Island an ironworks foundry for making nails. He ran the business until it was destroyed by fire in 1836. He also served as president of the Manufacturers Bank from 1835 – 1838 and served as president of the Mutual Fire Insurance Company from 1832-1852. He was also the director of the Portland, Saco, Portsmouth Railroad. A man of many parts, one might say! Josiah died March 2nd, 1863, and is buried in Saco, Maine.
Josiah's genealogy is also interesting. Josiah was the son of Joseph Calef and Miriam Bartlett, born May 21, 1782, in Kingston, New Hampshire. He married Susan Hussey in 1812. Josiah and Susan had five children before she died in 1822. He later married Sarah Phillips Gale in 1827 and the both of them had two children. Sarah died in 1878.
Josiah Calef's great-great-grandfather on his father's side was Robert Calef. He was the author of More Wonders of the Invisible World, a book written in the late 1690s denouncing the Salem witch trials of 1692 and particularly examining the influential role played by Cotton Mather.
Josiah's mother, Miriam Bartlett was the daughter of Dr. Josiah Bartlett of New Hampshire (1729- 1795). He was a physician and statesman, delegate to the Continental Congress for New Hampshire, and signatory of the Declaration of Independence. He was later Chief Justice of the New Hampshire Superior Court of Judicature and Governor of the state.