Skip to Content
Old North's Mini Courses: #5 – the North End, a Historic Neighborhood in Context
By Erin Wederbrook Yuskaitis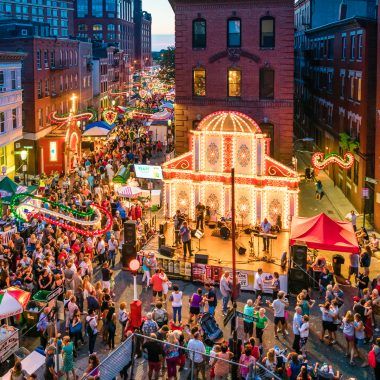 Has it been awhile since your high school history classes? Have you been watching too many historically inaccurate movies or TV shows? Or maybe you're just looking for some old-fashioned intellectual stimulation? Then look no further than Old North's Mini Courses! Each month we will offer a new mini-course on a variety of topics for all the couch-based learners out there. What's not required: registration, a specific digital platform, hours of your time, quizzes, or grades. What is required: a love of reading, an interest in or curiosity about historical topics, and an open mind.
(If you missed our first four mini courses, click here to catch up!) 
August usually finds us here at Old North in the middle of what we call the "high season," bustling with activity, welcoming visitors, and celebrating the North End's history with its various festivals and feasts. This year finds us in a very different situation. With our suspension of on-site operations and the cancellation of all the North End feasts due to the ongoing COVID-19 pandemic, it's never been more crucial to honor the evolving and fascinating neighborhood where Old North was built. While today the North End is widely considered the "Little Italy of Boston," this neighborhood and its people have constantly changed and reflected the larger trends in immigration and Boston housing. As a constant presence in the community, Old North has witnessed the transformations over 300 years.
Below, meander along some historic paths through Boston's favorite neighborhood. Just as the North End's hidden gardens surprise and delight, so too will these unexpected resources. 
1. Bone up on the basic background of the North End. [BLOG POST]
2. Listen to an episode on Paul Revere's North End with our friends over at the Paul Revere House. [PODCAST – 8:40 min.]
3. Discover what it was like to keep "peace and good order in the streets" in 18th c. North End. [SCHOLARLY ARTICLE]
4. Examine the original shoreline of the North End transposed over an old Subway map of Boston. Remember to zoom in for details!
5. Gain an understanding of the 1919 Molasses Flood and its link to an Old North Church vestryman. [SCHOLARLY ARTICLE]
6. Check out the visual poetry of Matt Conti's photography of today's North End.
After you've reviewed the articles and resources above, take a moment to reflect on what you've learned. Write in the comments section below, answering any of the following questions: 
What was your favorite article or resource and why?
What did you learn about the North End that surprised you?
How might our perceptions of the North End change in another 100 years?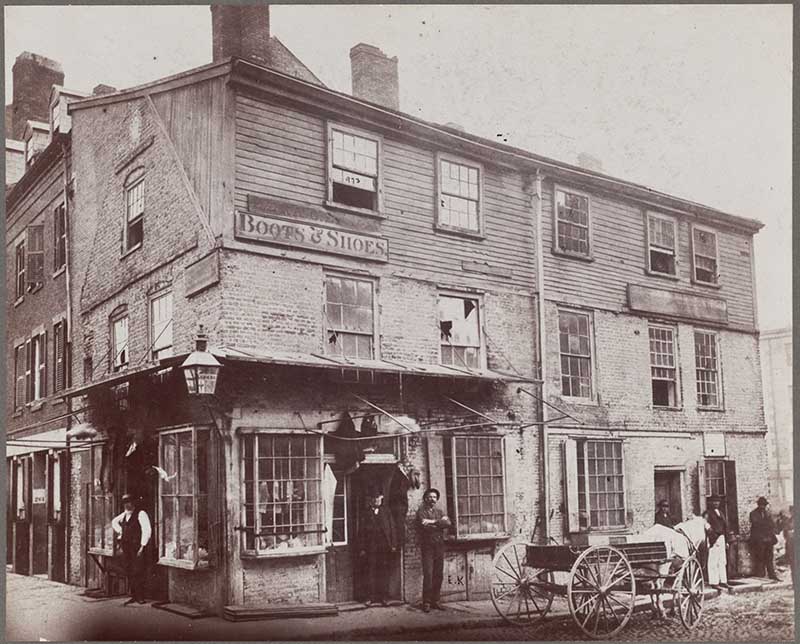 Images: 1) North End Feast by Matt Conti, featured in Old North's Rally Point exhibit, 2019. (c) Matt Conti. 2) Old house, corner of Lewis and North Streets, courtesy of the Boston Public Library.