Skip to Content
The Old North Church Lantern Ceremony!
You're invited to the 243rd Lantern Ceremony at Old North Church & Historic Site!
What is the Lantern Ceremony you ask?
It all began on the night of April 18th, 1775…
Two men acting under the orders of Paul Revere snuck into the Old North Church late at night, climbed up Boston's tallest steeple, and hung two lanterns. Their act of defiance against military occupation and monarchical rule ushered in the start of the American Revolutionary War. Ever since the 1875 centennial anniversary of the lantern hanging Old North has invited guests and community leaders to participate in a ceremony honoring the patriots who made that midnight ride possible.
This year, Old North once again invites you to come and relive the night that launched the revolution!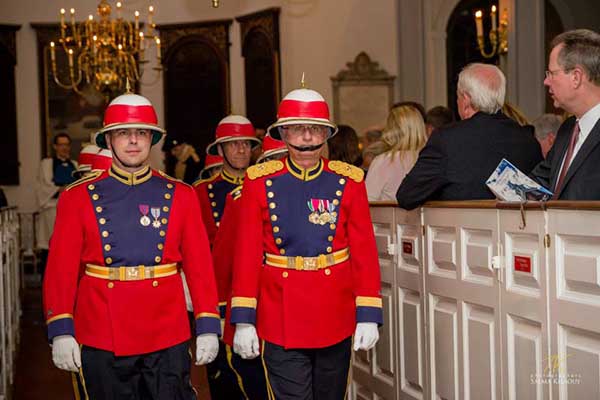 On April 15th, 2018, Old North will hold the Lantern Ceremony in celebration of the 243rd anniversary of the hanging of the two lanterns. The theme of this year's ceremony will be "occupation," in honor of the 250th anniversary of the landing of British troops and the military occupation of Boston. The keynote speaker for 2018 will be Dr. Danielle Allen, a political theorist, James Bryant Conant University Professor at Harvard University, and Director of Harvard's Edmond J. Safra Center for Ethics. Dr. Allen joins a long and distinguished list of Lantern Ceremony keynote speakers, including Massachusetts Governor Charlie Baker, Boston Mayor Marty Walsh, Senator Ed Markey, and President Gerald Ford, who presided over the bicentennial Lantern Ceremony of 1975.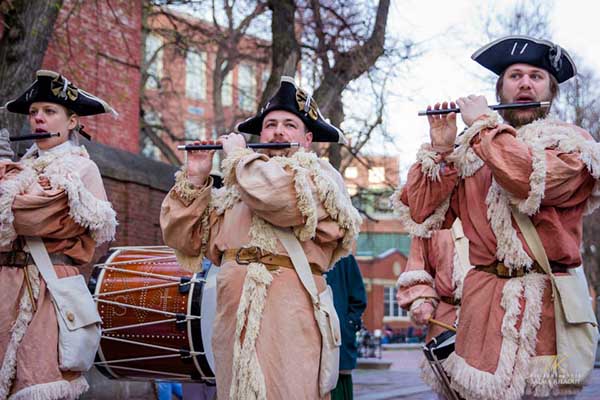 In addition to Dr. Allen's keynote speech, this year's Lantern Ceremony will feature colonial miltia and re-enactors, a reading of Henry Wadsworth Longfellow's beloved poem, "Paul Revere's Ride," and the lighting of two lanterns atop Old North's steeple. Tickets to this event are limited, so reserve your spot today!
Tickets to the lantern ceremony are available for purchase online at https://support.oldnorth.com/annual-lantern-ceremony or by calling (617) 523-6676.