Skip to Content
2022 Update: Year Two of Our Strategic Plan
Posted by Nikki Stewart, Executive Director of Old North Illuminated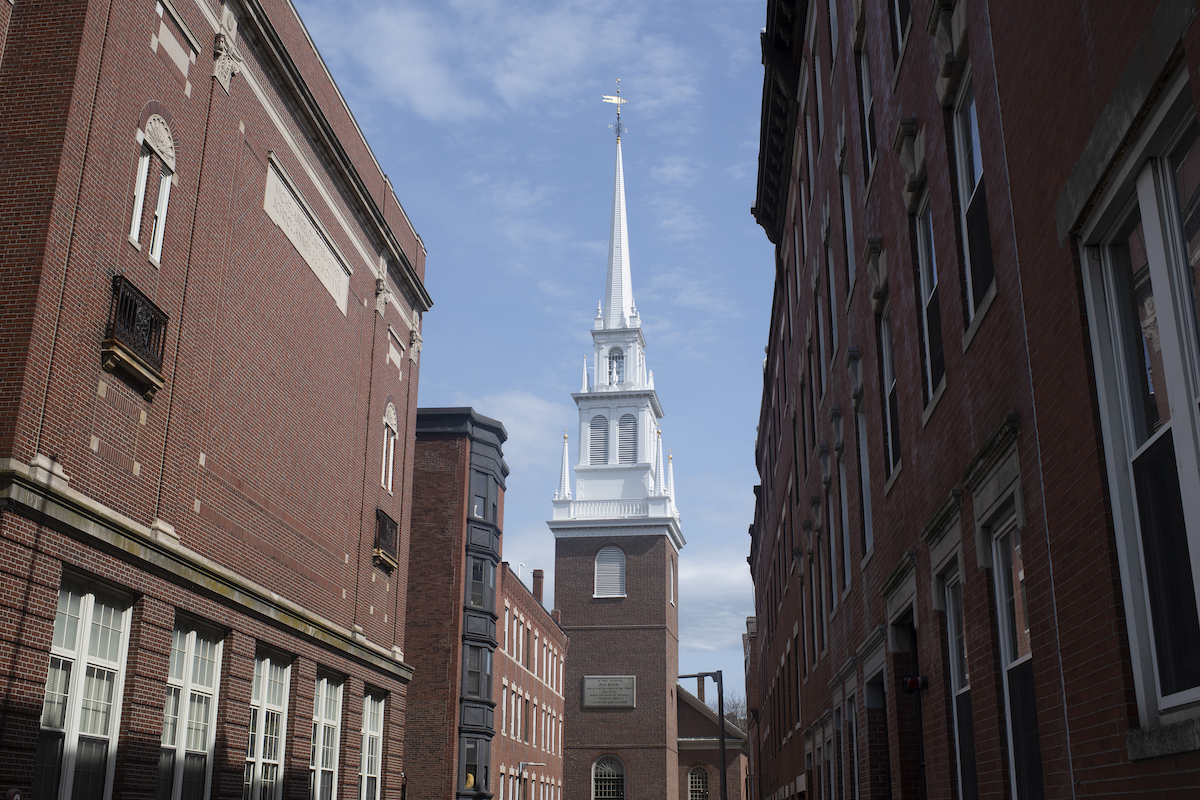 As the close of 2022 – and Year Two of our strategic plan – rapidly approaches, I am reflecting on all of the progress we have made over the last two years. I am so proud of our team, and it is a joy to share these updates with you.
In June of 2021, we launched a five-year strategic plan to guide us in rebuilding from the pandemic and preparing for the 250th anniversary of the lantern signals in 2025. Our guiding vision is a future in which everyone will see their stories, struggles, and hopes reflected in places of prominence and our shared American history. In Year One, we laid the foundation for the implementation of our strategic plan by completing a visitor experience evaluation survey, creating four multidisciplinary curricula available at no cost for classrooms across the country, and creating several new staff positions to build capacity in visitor experience, education, and marketing.
Strengthening Our Interpretation
The critical next step in Year Two (2022) was the development of a site-wide interpretive plan that reflects the ambition of our new vision. Launched in June, the plan serves as a blueprint for how different stories can be told throughout the historic site and in our digital programming in a cohesive and balanced way that will enhance and strengthen the visitor experience while amplifying the impact of each visit. Our programming now centers on four essential questions:
What does it mean to be an active citizen?

How do the perspectives of different individuals or groups change what we think about the American Identity?

What are the enduring implications for societies given that laws, policies, systems, and customs are often born from inequitable revolutions?

How does art activate social change?
Illuminating Black and Indigenous History
Old North Church sits at a paradoxical intersection of freedom and unfreedom that mirrors our nation's complex origins. To many, our steeple is an icon of liberty and independence. Yet, the steeple was built with the proceeds of human trafficking and enslavement. 
Because Old North's connections to slavery are not limited to one person or story, interpretation of this history must be holistic across our programming. To increase our knowledge of the church's ties to Black and Indigenous communities and congregants in the 18th and 19th centuries, we have self-funded a year-long research fellowship that began in June 2022. Dr. Jaimie Crumley, a historian of race, gender, power, and religion in the 19th Century United States, is rediscovering stories and helping us evolve our approach to teaching history in a way that is complex, at times challenging, and centered on truth and inclusivity. You can watch the "trailer" for Dr. Crumley's video series, Illuminating the Unseen, here:  
To ensure that our expanding interpretation and the fruits of Dr. Crumley's research is accessible to visitors, we have secured funding to purchase handheld audio devices and develop a 40-minute audio tour. This audio tour will weave together the seminal story of the lantern signals with the experiences of Black and Indigenous congregants, as well as broader context about northern, urban enslavement and our site's connections with the trafficking of enslaved Africans. Additionally, we are partnering with UMass Boston in the creation of a virtual reality tour of the church – including a climb in our famous steeple – and with Bloomberg Connects, a free app that gives users access to digital content from 80+ arts and culture destinations.
Restoration and Renovation
2022 has also afforded us the opportunity to move forward on several capital projects. We are days away from the completion of the renovation of the Washington Garden, which transforms our largest garden into a multifunctional exhibit space, outdoor classroom, and place for relaxation and reflection. We have also embarked on our crypt restoration, which will ensure the preservation of the bricks and wooden tomb doors while greatly increasing the physical accessibility of the space. Looking forward, we partnered with the National Park Service to complete a pre-planning study to identify a list of church building deficiencies that can be addressed through a single, comprehensive $12M renovation project. When funded, this work will include the installation of a state-of-the-art fire suppression system, restoration to the church's richly painted colonial-era decor and the original vestibule layout, and accessibility improvements, including wheelchair accessible seating.
A New Name
Lastly, you may have heard that the Old North Foundation has adopted a new name and identity: Old North Illuminated. This name, brand, and organizational identity, reflects our educational and interpretive efforts to shine an analytical light on the past in an effort to build a brighter future. It also represents the work we do to preserve Old North Church and elevate its place in our nation's founding. We believe that knowledge of the past builds the wisdom to shape the present and the future. As such, our driving motto becomes "let history light the way."
Our accomplishments are possible because of our incredible team.  I am so thankful for the leadership of the Board of Directors, the dedication of our volunteers, and the commitment and expertise of our staff. On behalf of everyone at Old North Illuminated, thank you for visiting our website and supporting our preservation and interpretation of Old North Church.