Skip to Content
Old North's Mini Courses: #4 – Maritime Mania
By Erin Wederbrook Yuskaitis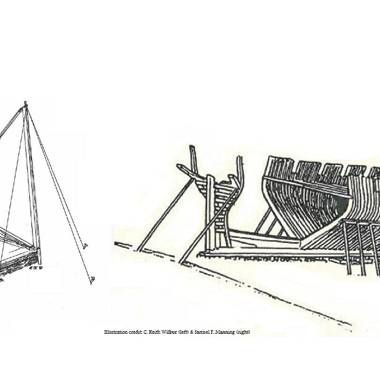 Has it been a while since your high school history classes? Have you been watching too many historically inaccurate movies or TV shows? Or maybe you're just looking for some old-fashioned intellectual stimulation? Then look no further than Old North's Mini-Courses! 
Each month we will offer a new mini-course on a variety of topics for all the couch-based learners out there. What's not required: registration, a specific digital platform, hours of your time, quizzes, or grades. What is required: a love of reading, an interest in or curiosity about historical topics, and an open mind.
(If you missed our first three mini-courses, click over here for your crash course on the American Revolution, here for your in-depth look at preservation work in action, or here for your survey of Old North's "dirty" work.)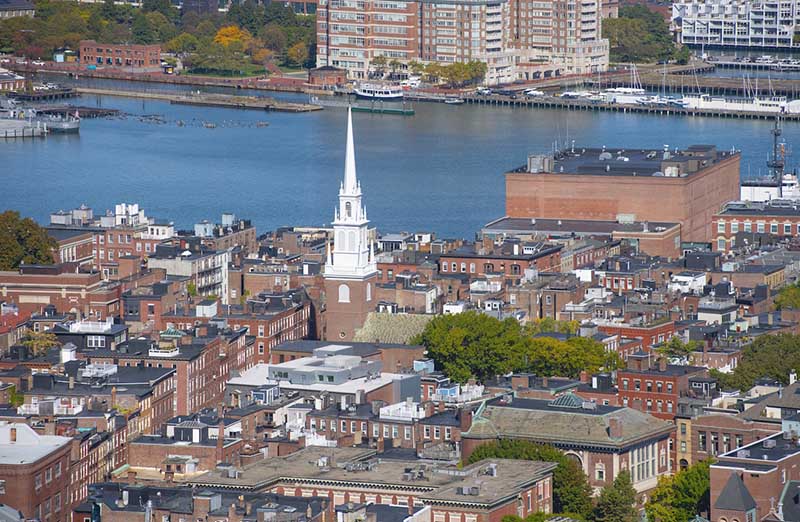 In the heart of the summer, July finds many of us at, near, or on the water (or wishing we were). Even though the ocean or the harbor is a short drive away for many in the state of Massachusetts, we don't always remember how close we are to the ocean. As a port city, Boston's existence has depended on its connections to maritime culture and trade throughout history. More specifically to our site, many of Old North's original pew owners and parishioners were sea captains and merchants, a wealthy subset of society who could actually afford to worship at the premiere Anglican church. Additionally, the steeple, the tallest point in Boston until 1830, beckoned home those in the sea-faring industry and was often the most welcome site to those on board a ship just entering Boston Harbor after months at sea. Today, the Old North steeple still features prominently in the Boston skyline from the harbor.
Below, dive into all things nautical as you lounge on the beach (appropriately socially distanced, of course).
Read the short stories of some of our early congregants who were captains, mariners, wharfingers, or seafarers. Not all of them were upstanding citizens (and quite frankly, some of them were morally bereft individuals by today's standards), but most of them shaped the Old North we know today in widely varying ways. [SHORT BLOG POSTS]

2. Learn about New England's economic ties to the sea through its history with shipbuilding. [SCHOLARLY ARTICLE]
3. Discover the similarities between building churches and building ships in the 18th and 19th centuries, as both were the largest objects constructed in Boston at their time. [SCHOLARLY ARTICLE]
4. Recount the harrowing tale of "America's real-life Robinson Crusoe," a 19-year-old Marblehead captain named Philip Ashton,  who became a pirate captive and then Carribean castaway. [BOOK SUMMARY]
5. Get a taste of drinking culture on ships, specifically through grog and Madeira. [BLOG POST + RECIPES]
6. Find out if you have what it takes to be a sailor in 1812 with our friends over at the USS Constitution Museum. [DIGITAL GAME]
7. While you're thinking about life at sea, check out this incredible resource on black sailors during the War of 1812.
8. Watch this short animated clip of the building and launch of "Old Ironsides" in 1797. [VIDEO – 1:35 min.]
After you've reviewed the articles and resources above, take a moment to reflect on what you've learned. Write in the comments section below, answering any of the following questions: 
What was your favorite article or resource and why?
What can maritime culture tell us about Old North's early history?
How might disparities in social class affect one's experience of life at sea in previous centuries?